I am finished hooking Fireworks. The photo here was earlier today–now the small empty spot contains the number 12, there but not obvious, just for the record. It's surprising how quickly we forget these things. I dyed the wool for the whipping today, a black/brown combo so that it will just look like another dark row on the outside. The rug is about 24 feet around the outside edge. Jennifer tells me that each foot of whipping takes one hour to complete! I will time my first foot and let you know. People often ask me how long it took to hook Fireworks–and truly, I prefer not to know. I do know that I have been at it, on and off, for almost two years, including dyeing the wool, drawing the pattern and hooking, hooking.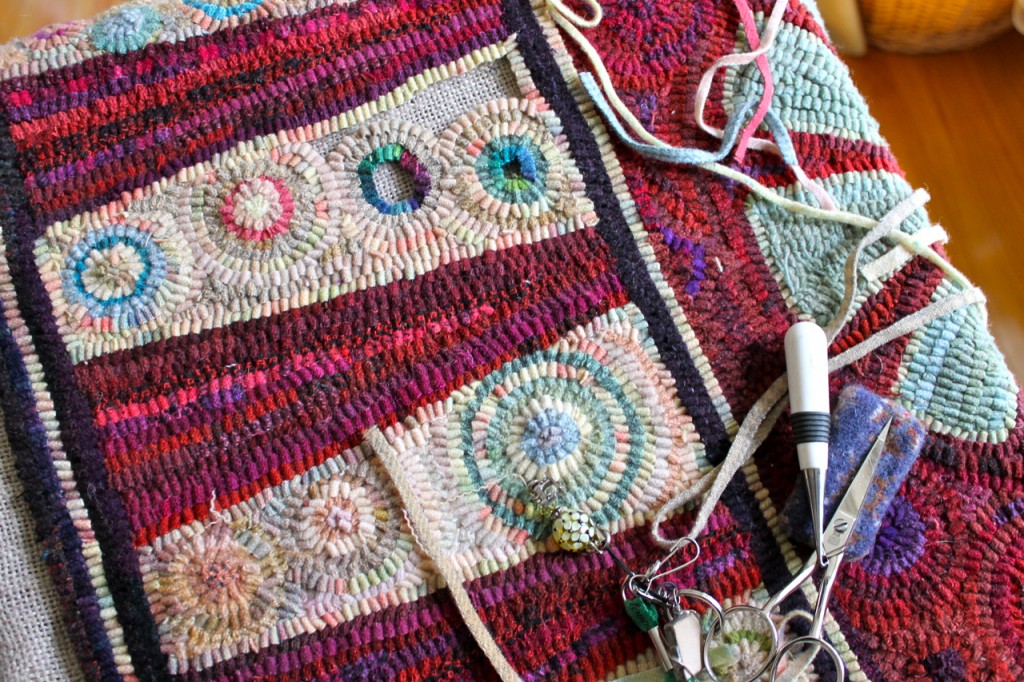 I also did some screenprinting today. I plan to make a denim tote with black leather bottom and handles. The dark prints below are for the inside pocket. While I was at it, I made a repeat of The Bird with Attitude. This is my favourite of all my bird images. However, I am soon to be working again with my favourite collaborator (so happy!)–so I'll be drawing some new birds for the spring.  Check out the link to see Melanie's wonderful watercolour album art!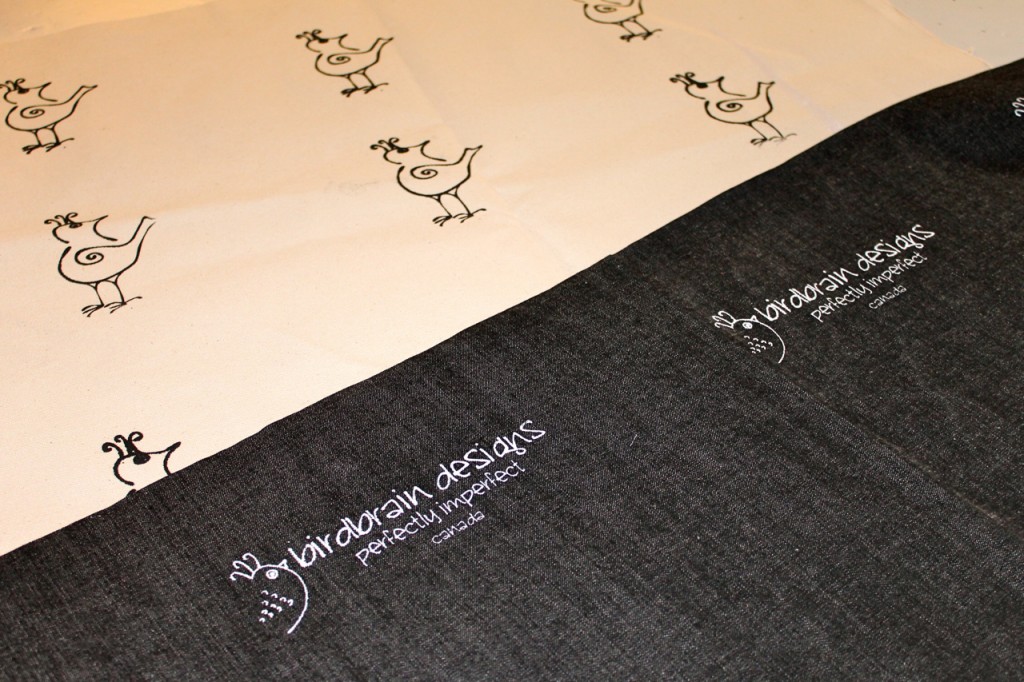 Tomorrow I hope to put my new house design on a chair seat–and begin hooking something more manageable. Lugging around Fireworks at the end was a little cumbersome!