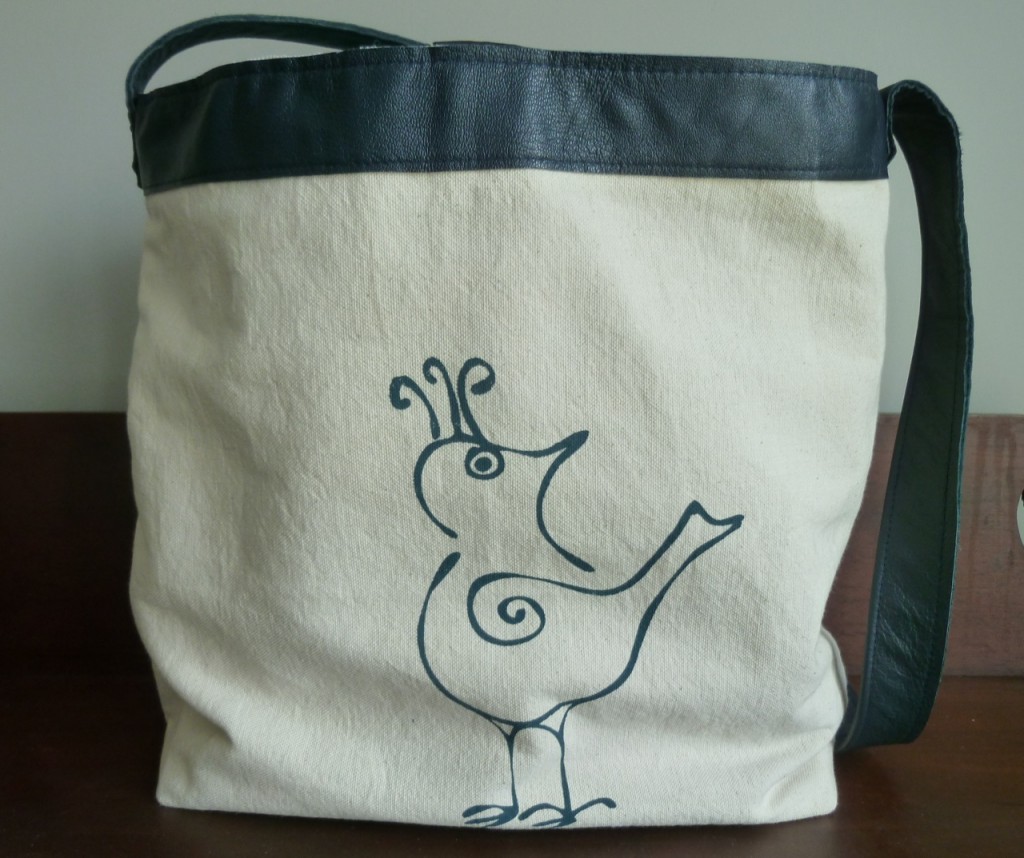 This is a new bag made with my screen-printed canvas and a recycled leather jacket.  I have drawn four birds which I am using for various projects.  This is the spiky bird, a bird with attitude.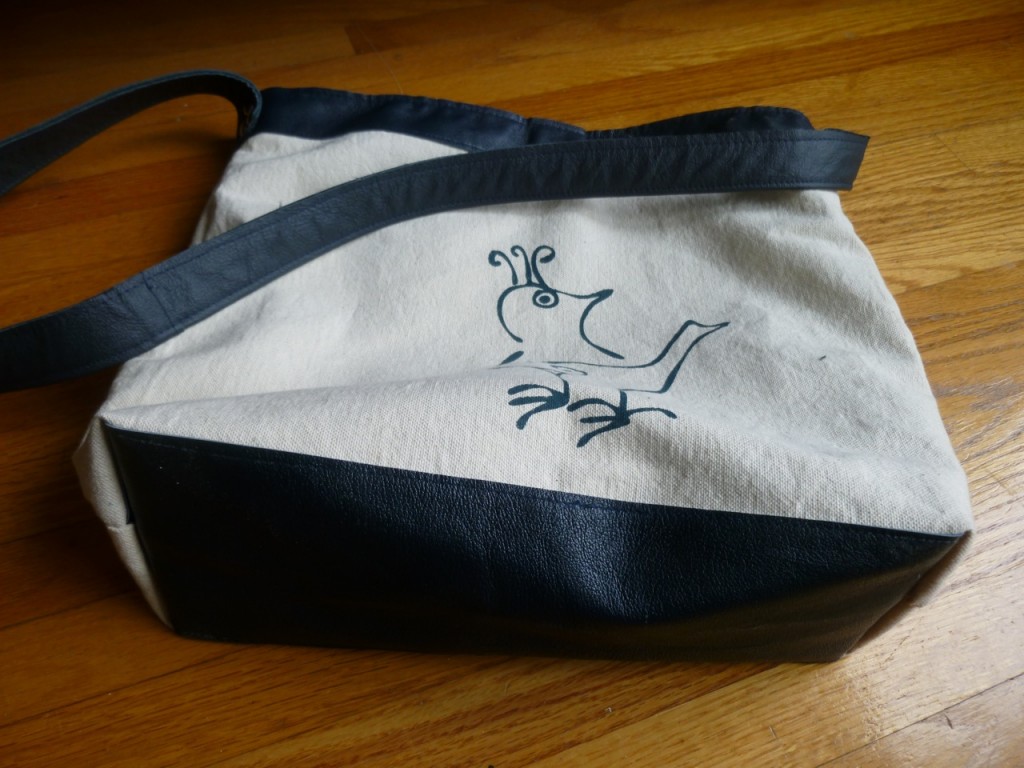 The bag has a leather bottom and screen-printed turquoise lining.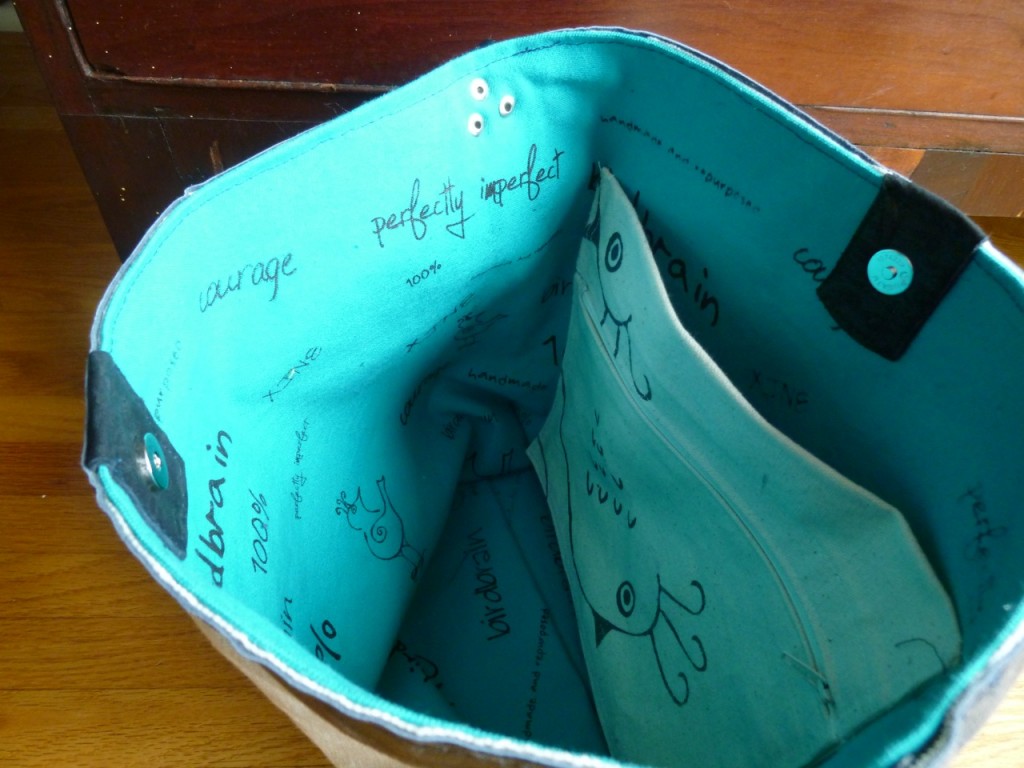 And here is my rug Fireworks, begun last year in Jule-Marie Smith's class at Green Mountain.  I am back at it after many months and will soon be designing the border.  The finished rug will be 53″x72″ and I am about 2/3 done the middle section.  I think the border will be a long project!