I've been back in the studio this week and have two new bags to show you. I've tried some new things including a zipper placket and an inset panel. I'm very happy with both bags. The leather is really beautiful and the size works, the first for travel and the second for a good all-round day bag which is large enough to hold your laptop. Both bags will be in the shop tomorrow morning.
First, meet the Junco travel tote, a roomy and serviceable tote in a great slate distressed leather. It has a large zippered pocket on the front and inside an ipad pocket and a double slip pocket with a leather phone pocket tucked behind. It has all the essentials of a great travel tote: carry handles, an adjustable cross-body shoulder strap and a wide double bottom with metal feet to protect the leather when you have to set it down. Great hardware and metal zippers. The lining is a new piece from the market in Bondo, Kenya. The Junco travel tote is 19″ wide, 14″ tall and 7″ deep. The shoulder strap extends to 49″.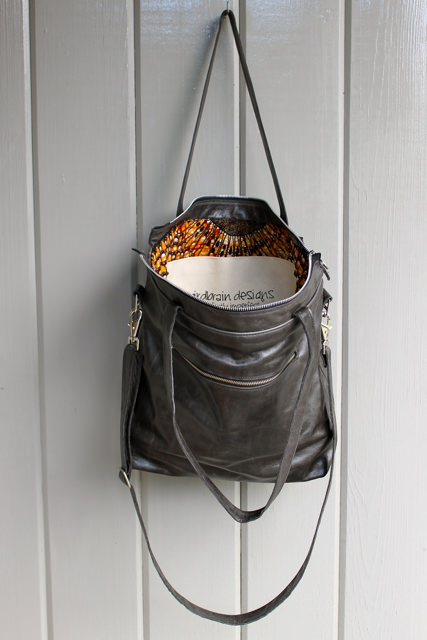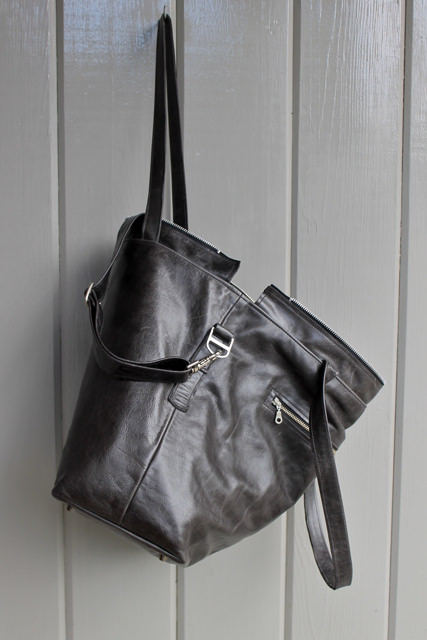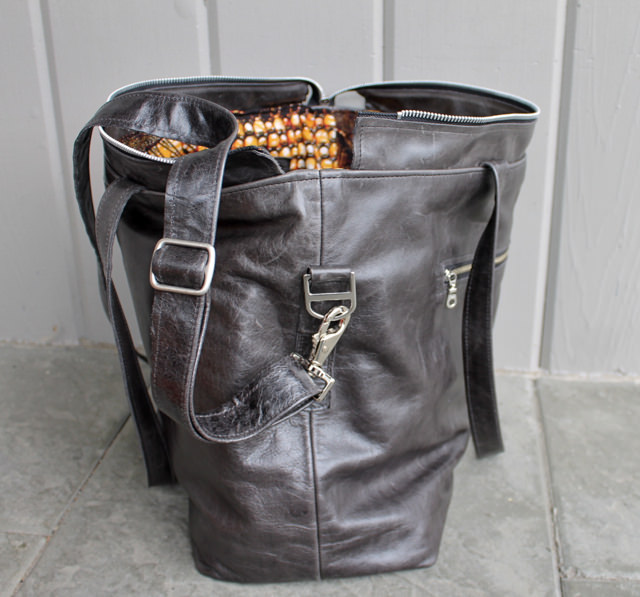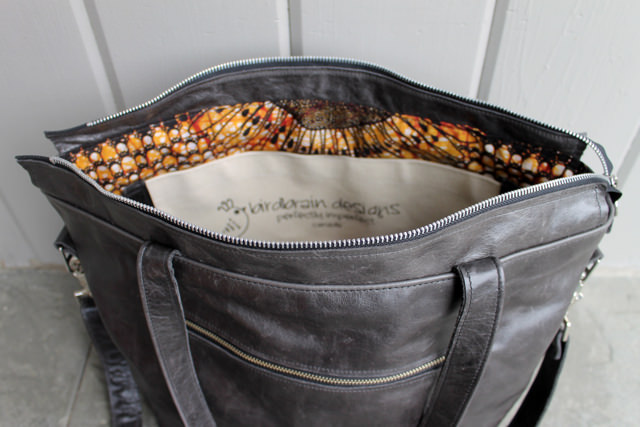 And here is the Siskin Day Bag made from a beautiful brown/green pebble leather with metal zipper and hardware. The lining, from the Amsterdam market, is durable and sprinkled with cupcakes. Outside there are two large pockets and inside there is a double leather pocket for phone and keys and a double slip pocket. The shoulder strap is adjustable, extending to 52″ and it has a double leather bottom with metal feet. This bag can easily hold your lap top and other essential papers or you can fill it with sketching or school stuff. The Siskin day bag is 16″ wide, 12.5″ high and 3″ deep.