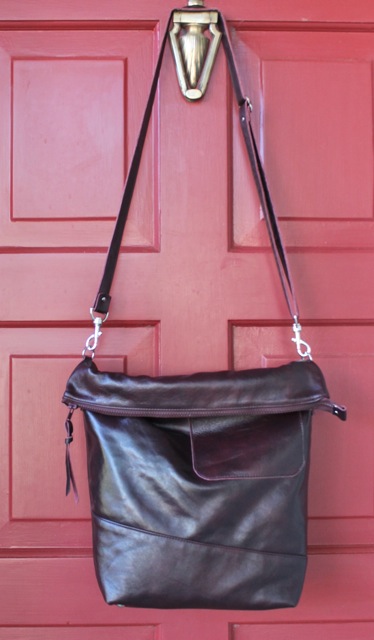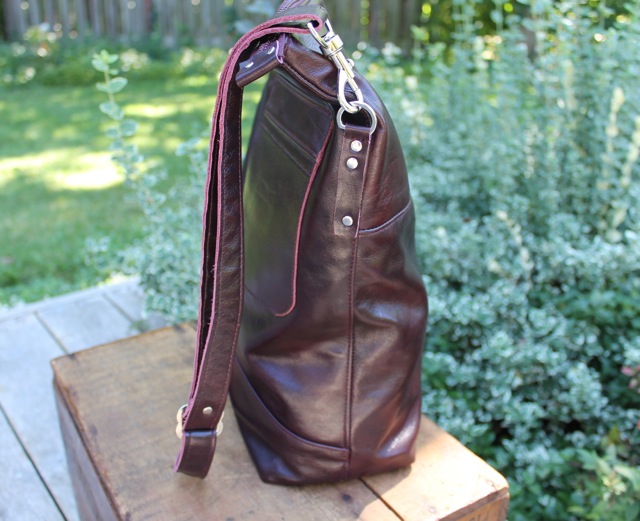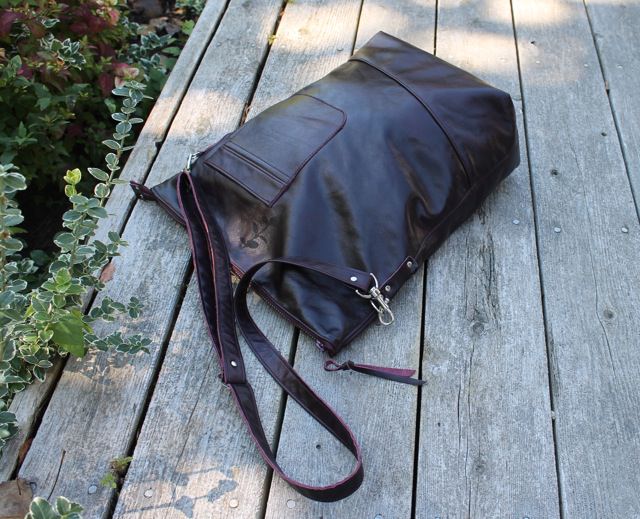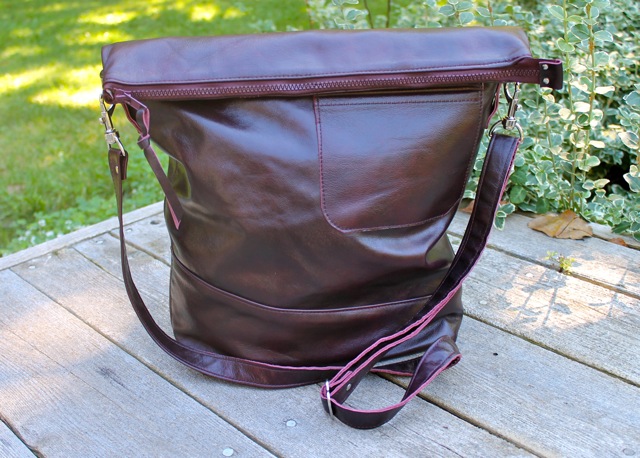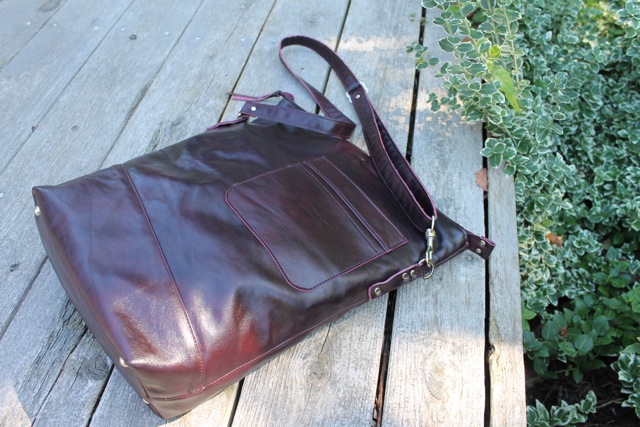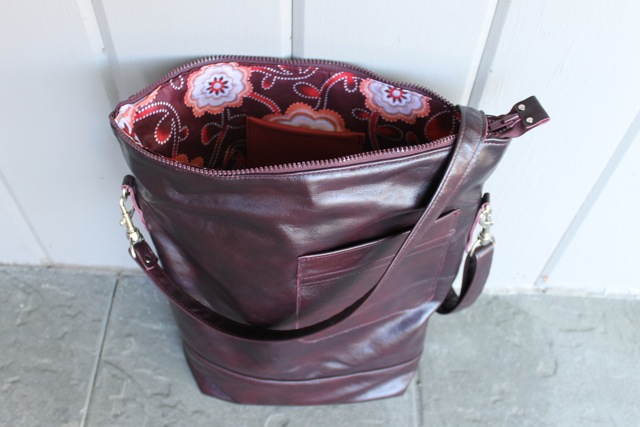 The prudence b is a design collaboration. We wanted a big generous tote that would carry all gear, but that could fold down to a smaller size when needed. We wanted it to hang easily from the shoulder or to fit comfortably across body. And we wanted pockets outside and in. The first pb worked out well, so when I was looking at the pieces of leather in my recently acquired remnant pile, (fast dwindling!) I thought I would try the design again. This one is made from a beautiful mahogany coloured leather with a lovely sheen. It has the standard features: a double leather bottom with rivets, an adjustable strap, an outside pocket and two inside, one for phone and one larger,  and double stitching throughout. And this pb is lined with a great Kenyan wax print.   15″ wide, 16″ tall and 5″ deep. In the on-line shop now.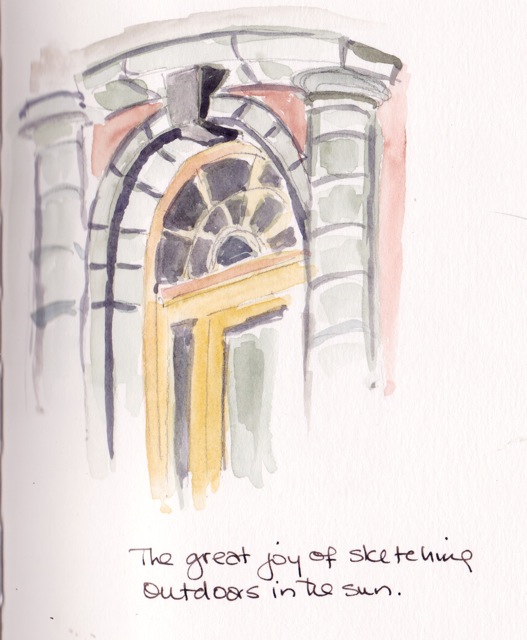 I spent the afternoon sketching. I sat on a bench outside the Carnegie Library in Picton and sketched the buildings across the road and the library entrance right in front of me. I have always loved this building–so many of Ontario's small towns have these lovely old Carnegie libraries. This one was built in 1907 when the town received a grant of $12 500 from the Carnegie Foundation. You can find a listing of all of Ontario's Carnegie libraries here.
The sun was warm and the sky clear. A perfect afternoon for this. Several people stopped to chat and offer comments, including a local artist in residence, but all were kind and generous. For me it's not really about the product, but rather about recording the moment — and while I am concentrating on the angles and the shadows, my brain sorts through design ideas and I come home refreshed and ready to tackle the sewing machines again. I've just started on some new red leather.