The blog has been quiet for a few days–problems at headquarters! But things seem to be running again, so time to introduce two new bags. The first is the 3spot Tote. It is made from the remainder of the wonderful blue distressed leather used in  this–with some black pebbly leather from a coat on the bottom and inside. I incorporated all the things I like in a tote–magnetic closure, large outside pocket, inside leather split pocket for phone and other small essentials, shoulder straps that are not too long for carrying straight out and a double leather bottom for strength and a neat finish inside. Rivet and punched hole detail. It measures 14.5″ x 14″ x 6 with a strap drop length of 10″.
This tote will be in the shop tomorrow.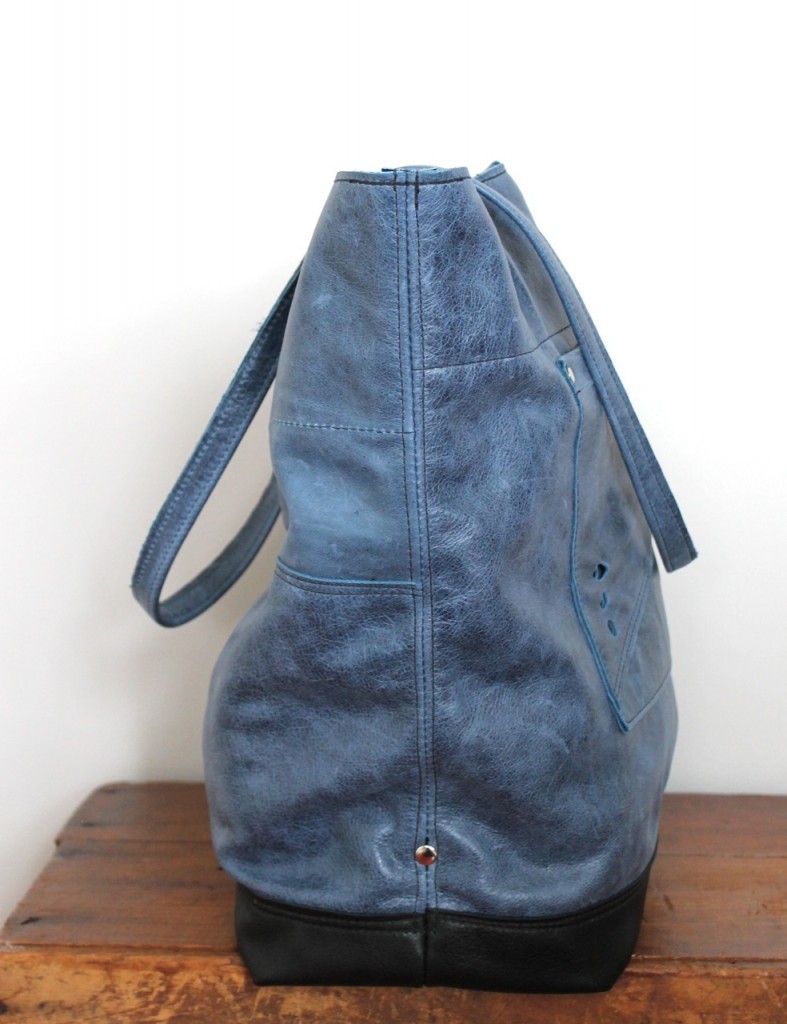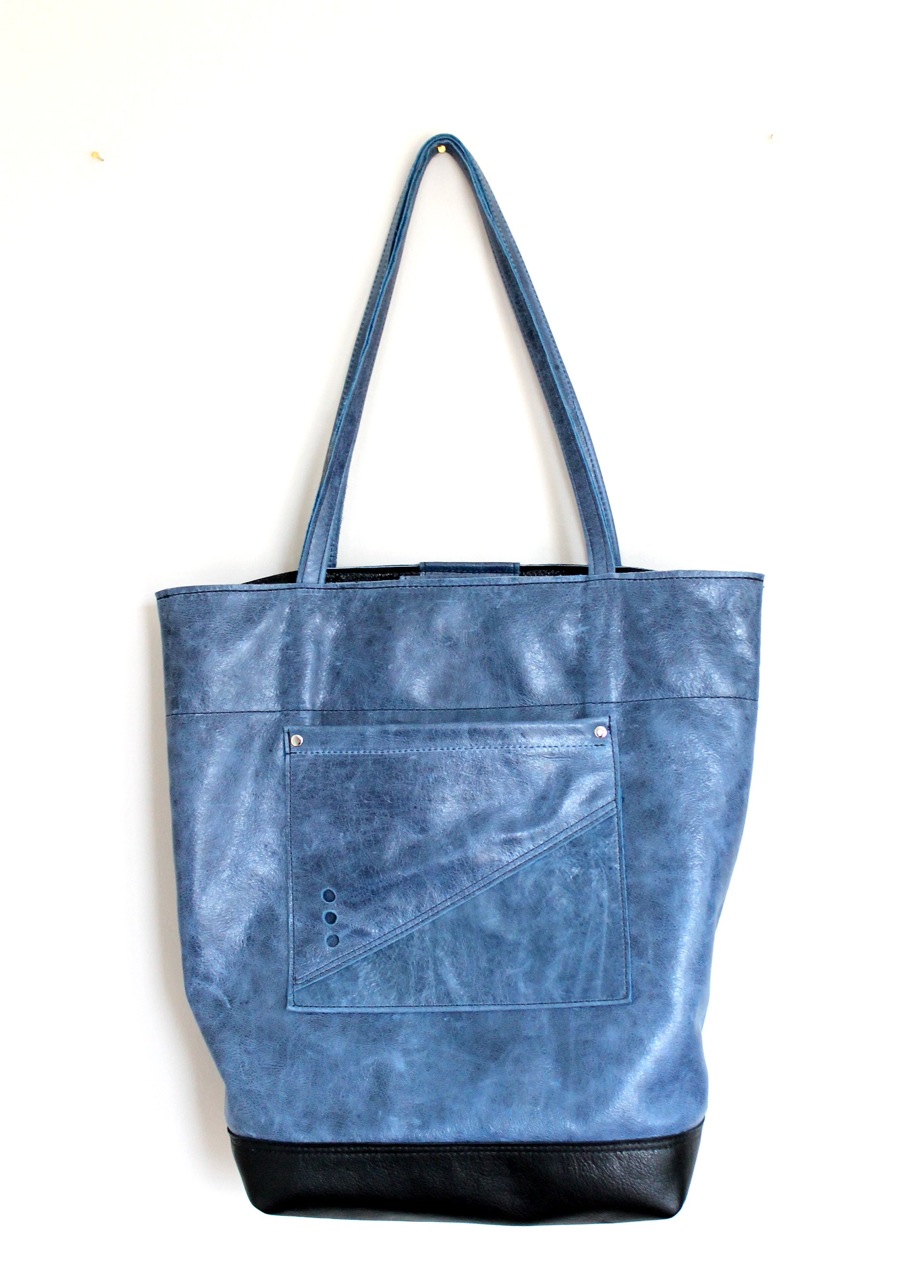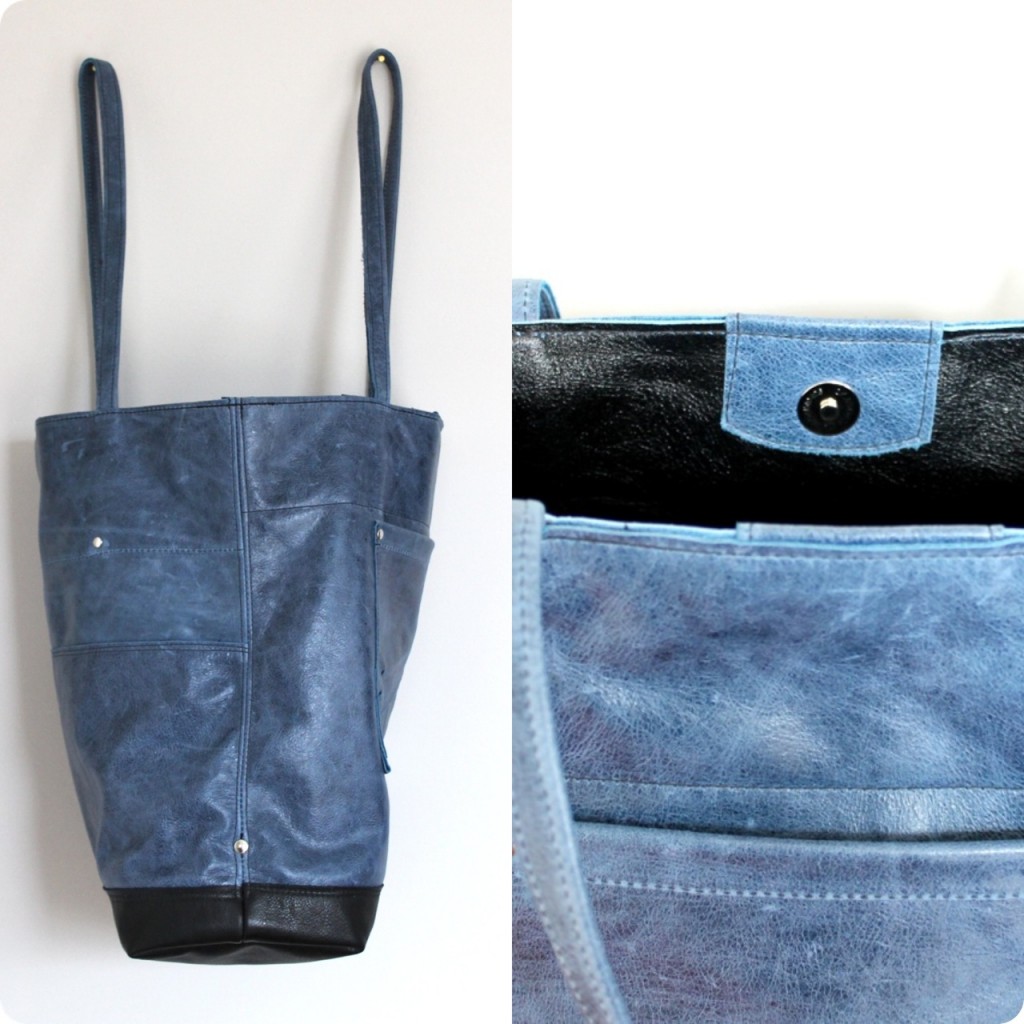 This is the next version of the Delta–in red with croc pockets and detail. I'm still working on this one, but I am loving it so far.