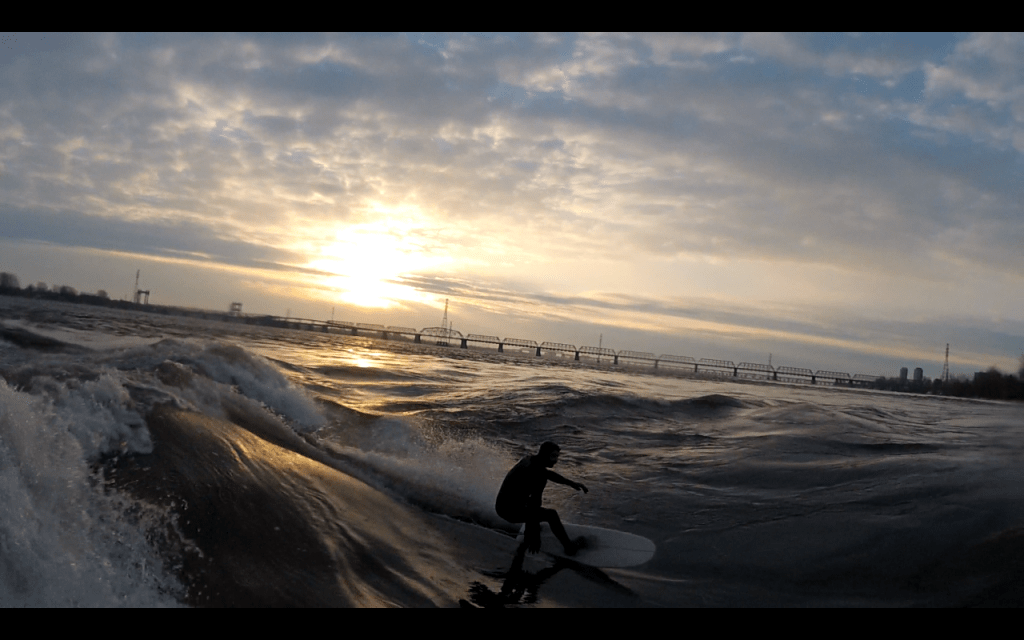 Hello again, finally. I've missed you all. I don't think I've been away from the blog so long since I started it in March 2011. I've been fighting a nasty cold for the last week or so. The picture above is of my older son surfing on the St. Lawrence in Montreal yesterday . Evidently, he enjoys this weather! It makes me shiver to look at him! Here inside wearing three sweaters I'm back to about 70% and want to show you the few things I've been making. Yes, the making continues, no matter what.
We are planning a few changes to the blog so that you will be able to check out the various styles of bags and pouches in a leather gallery. I hope to introduce that very soon and to give you some info about the on-line store. But in the meantime, here are two new red bags in familiar shapes.
The first is the Sherbrooke, this time in red. This is a great everyday bag with a zipper pocket on the outside and three slip pockets on the inside.  It has a lean profile, easy to take anywhere. The strap is adjustable, the zippers high quality metal and the lining cotton in a great jigsaw pattern from England. W 10″, H 9″.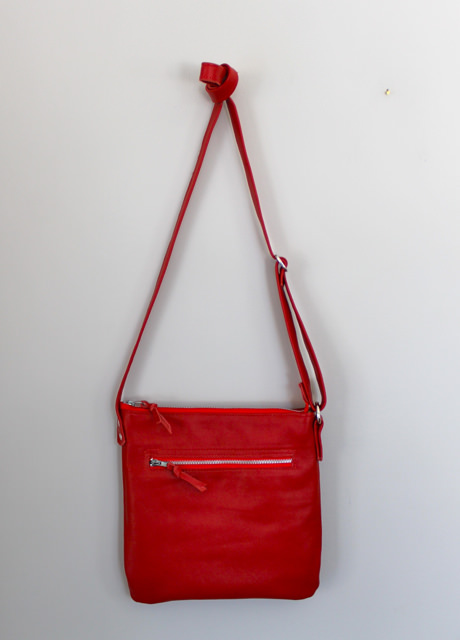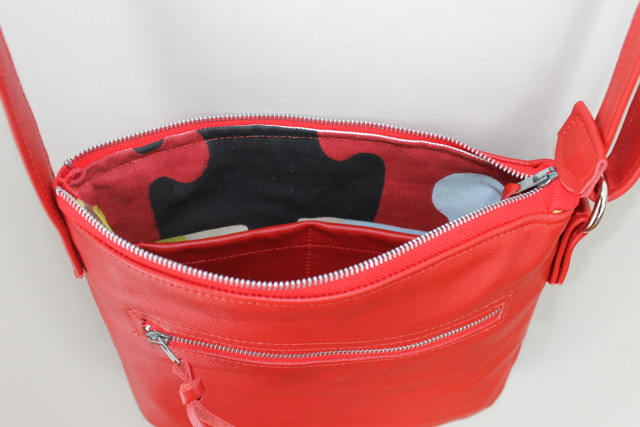 And here is a new Keller bag in a heavy red pebble leather. This is your go-to bag which is strong and roomy enough to fulfil all your daily tasks. To keep you organized, it has two secure zipper pockets, one exterior and one inside, and three more slip pockets inside, including one for phone and one for cards. It has an adjustable strap and metal 'feet' on the bottom.  Inside it is lined with bright cotton from the Bondo market in Kenya. W 13″ H 11″