I had three purple jackets in my bin waiting to be transformed. These are batwing style with lots of material in the sleeves. This is the first. I wanted to incorporate the pockets and the great geometric quality of the stitching and make a soft slouchy bag, big enough for all you carry in a day. I think leather is amazing–after a season or two of wear a couple of decades ago, this leather is beautifully transformed without a complaint!
I should say that I call this bag Carissa 2 because the first purple bag I made has accompanied her everywhere for the past 6 months. She is my greatest fan and advertisement. Her new bag is in the works (don't tell her!) and it is apple green!! I hope it will be ready for her birthday.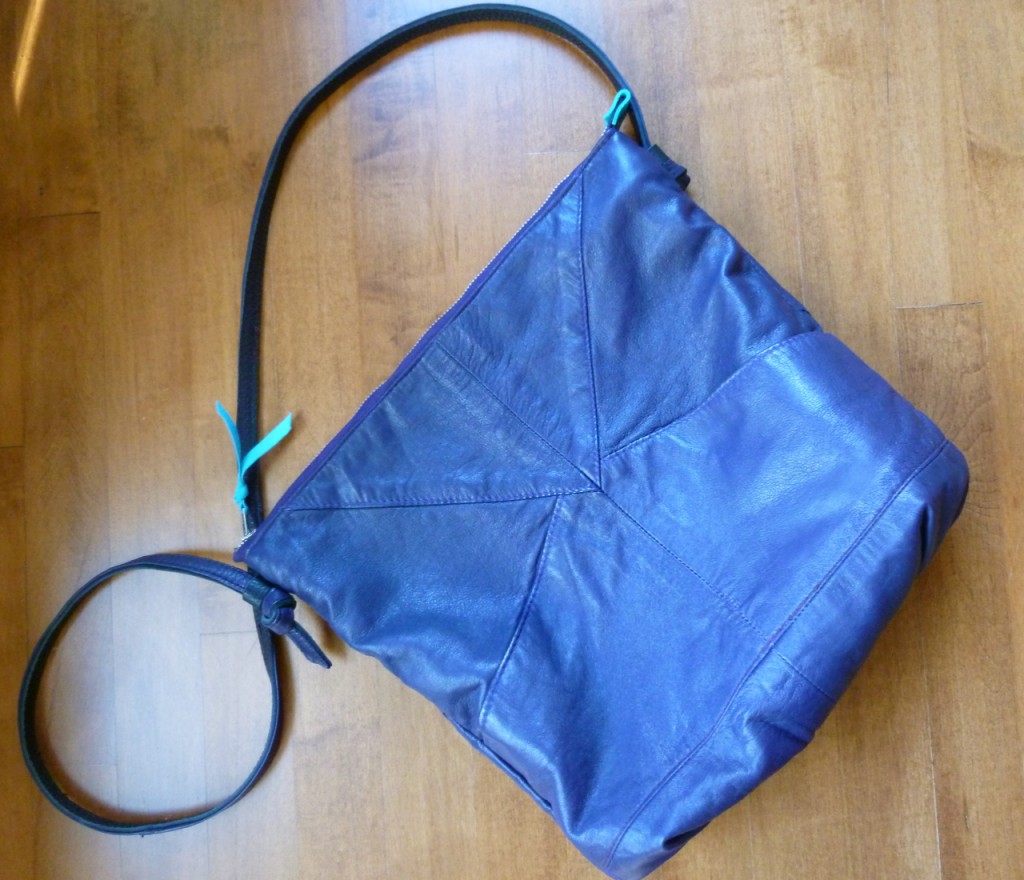 Inside there is a zipper pocket and an open pocket on the one side and a turquoise suede open pocket on the other. The lining is a beautiful striped fabric which adds strength and structure to the bag. It came from Montreal's fabric district. I am looking forward to getting back there next month!