This term has been buzzing around in my head since I first heard it on CBC this week–on a repeat episode of Spark. The theory posits that constraints inspire creativity. I have been thinking about what I make and the constraints that come from using recycled materials, by their very nature limited or one-of -a-kind, and discoveries I have made from having to work with 'not enough' or the wrong colour, or no zipper in the right size, etc..  I was making some more colour therapy pouches this morning with small scraps of leather–pure constraint–the green is the very last piece of that great Michael Kors suit and the blue from a small leather coat factory in Montreal–the owner literally picked it up off the shop floor and gave it to me. I am constrained by size of the pieces, colour and quantity–and this is what gives rise to creation, each pouch its own design, colour and size. Nothing uniform.  My mother made the hooked rug beneath the pouches–this too is an example of creation within constraint–the size and colour of the squares were determined by the pieces of wool she had in her scrap basket. Much of rug hooking now is based on great choice, but I love the old designs which grew out of a necessary constraint.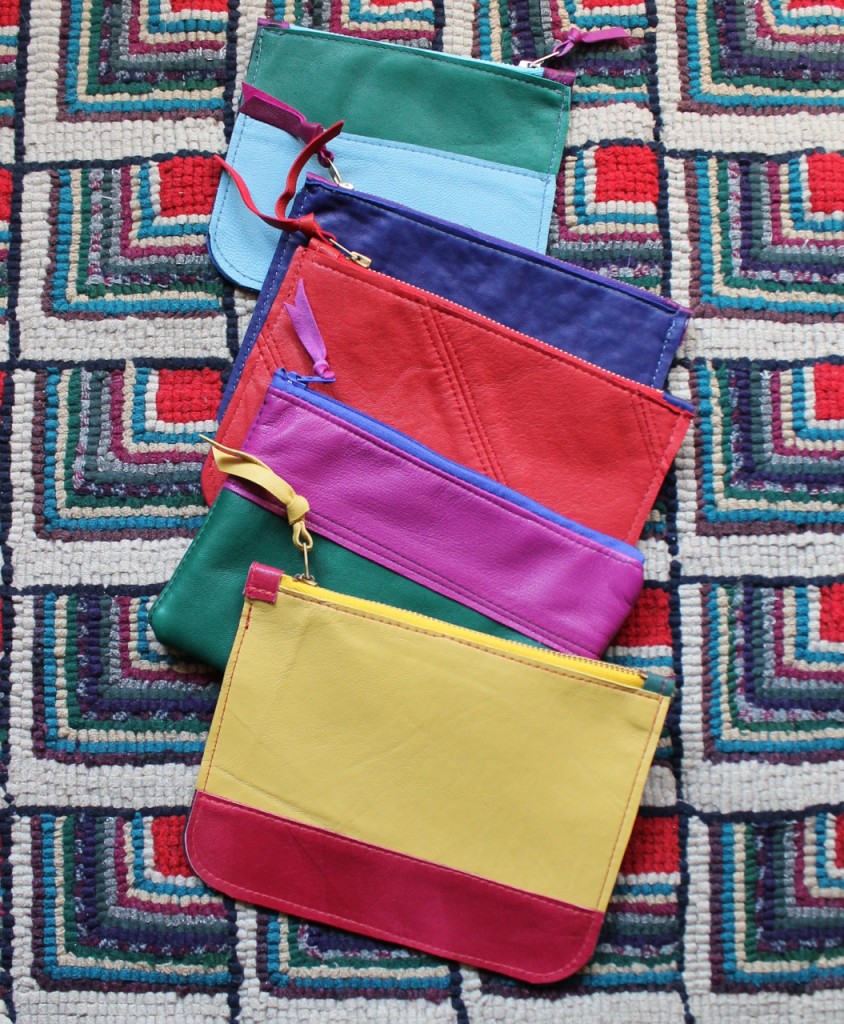 On another note, I have made some pouches from the new prints and I wanted to share them too, as well as a new red rough bag. All will be available at the December 2nd show and then later in the shop. I am hoping to revise the shop set up to make it easier for everyone.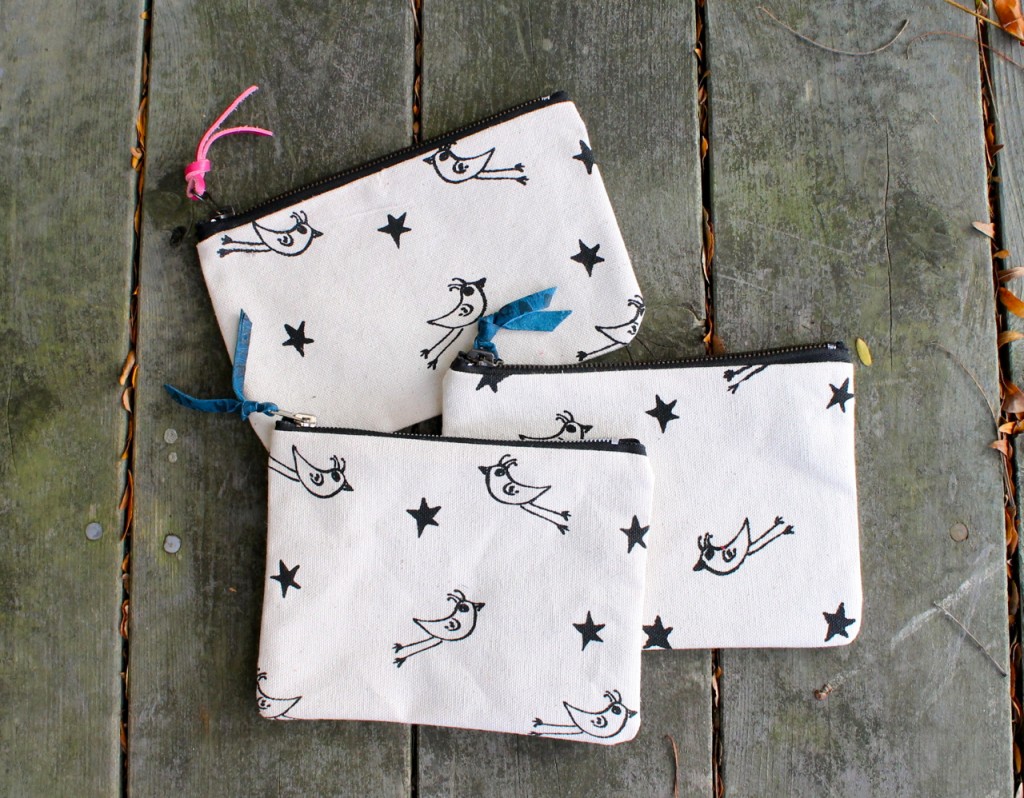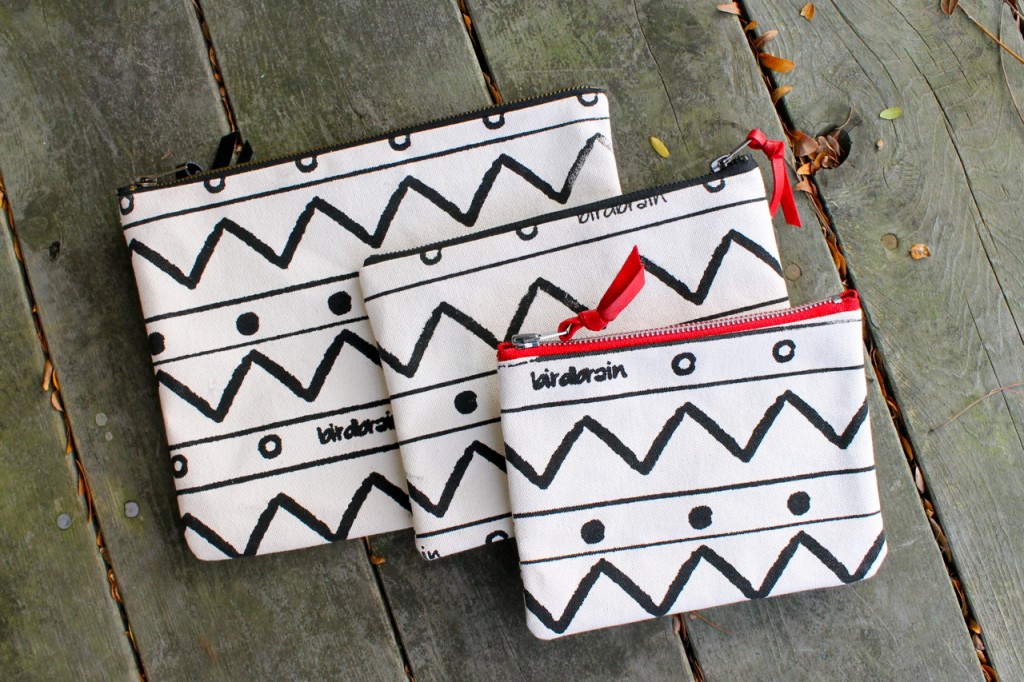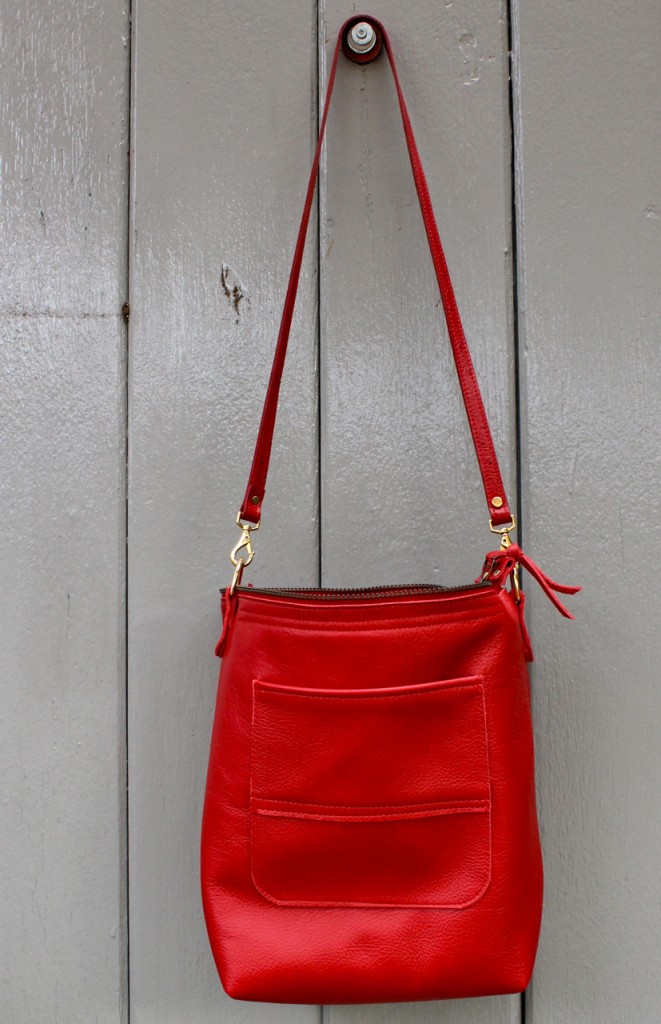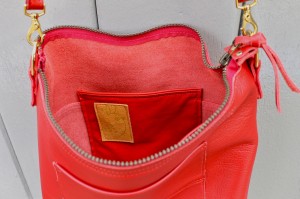 This is another unlined bag, 12x13x5″ with a 40″ strap. It has a zippered closure, two interior pockets and a patch pocket on the front. It is a great colour and made of lovely, durable leather.