I was delighted the bird pouches flew out of the online store with more orders that followed. I have filled the orders and made another batch, but these are all for now. Here they are all together so you can get a sense of the design variety. This is the same coated canvas with water-resistant linings. They will be in the on-line store by Tuesday, but if you see one you love, just send me a note describing it and I'll save it for you.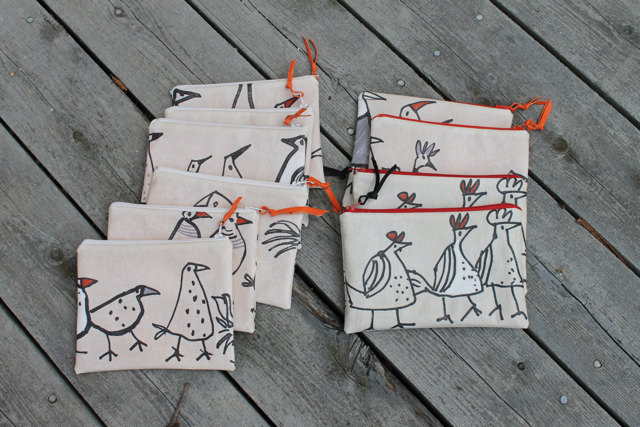 There are six in the first group. These are all lined in orange waxed canvas and are approximately 6″ high and 7″ wide with natural zippers and orange leather pull tabs.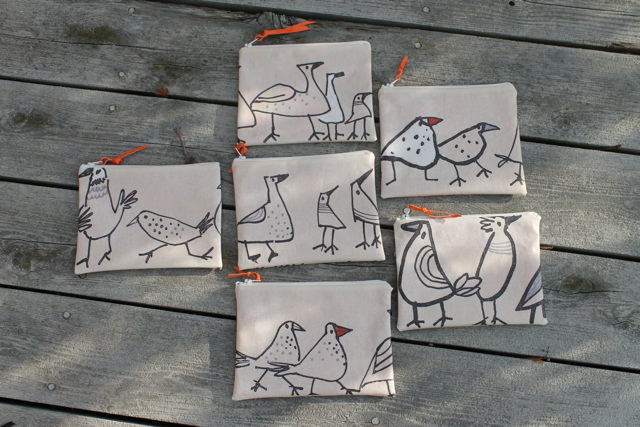 And here is the reverse side of the ones above.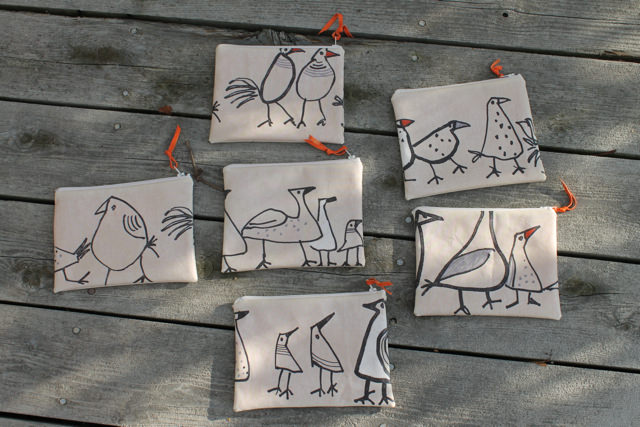 There is a pair with orange zippers, also lined in orange wax canvas. 6.5″ x 7″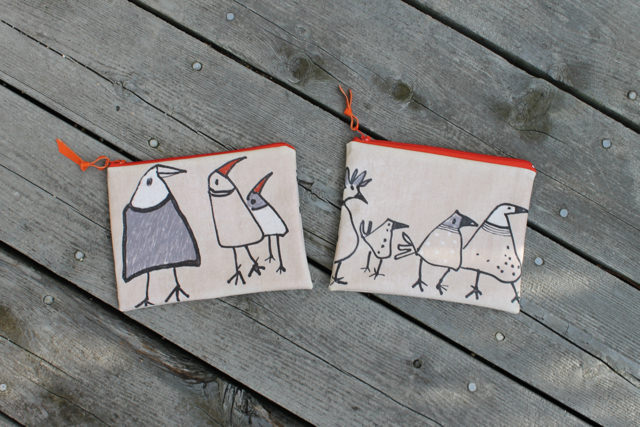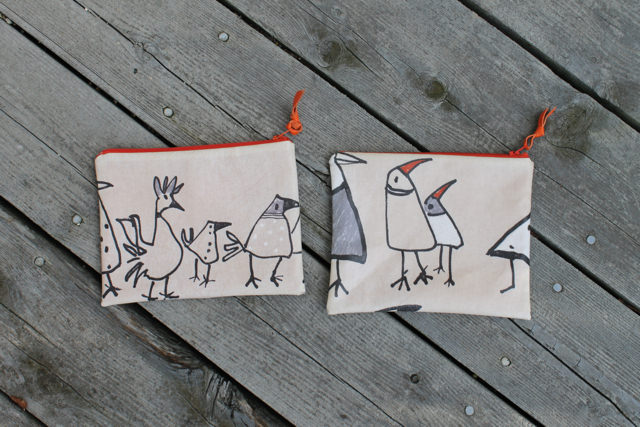 And finally a pair with red zippers. lined with crisp blue and white striped material. 8″ x 5.5″. I love all of these wonky birds, but this trio is my favourite. They just make me smile.