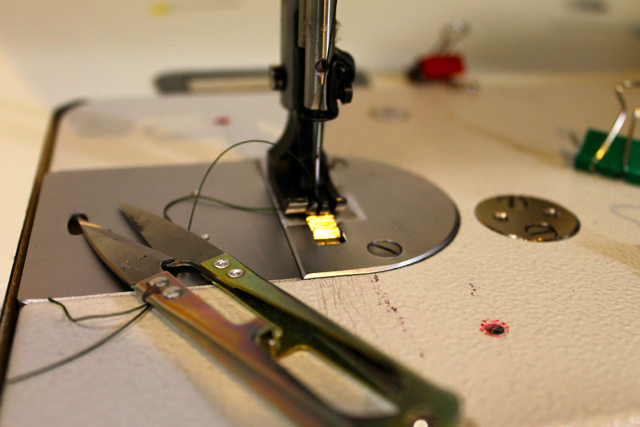 I spent the morning in the studio and I want to show you what I made. But that will have to wait until tomorrow. A beautiful sunny afternoon and some bike riding intervened, so a couple of pouches are done, yes, minus the riveting which I hope to get to later tonight. But, I wanted to list some of my favourite things in Montreal, just in case you find yourself there, or want to check them out on line.
1. We ate at Crudessence my first night in the city. This is a charming small place on Rachel which serves delicious raw vegan meals as well as take-out and prepared foods. They have a cookbook available, but their website has lots of information, including recipes of their most famous dishes. Have a look! You may become a convert!
2. Myco Anna on St. Laurent is a favourite of mine. I first encountered the design label  several years ago at the Salon des Métiers D'Art, Montreal's huge Decmember craft show. Much of the Myco Anna clothing is made from recycled fabrics. Since then the shop has grown to include other Canadian designers of both clothing and bags. I discovered the amazing work of Annie Thompson–her personal baggage collection is very inspiring for a bag-maker like me–great combinations of colour and fabric. However, I was really taken by the design work of Advika and bought this top made of organic cotton and soy. For me it is the perfect combination of style and comfort–plus it is designed and made in Canada of a renewable and biodegradable fabric. Perfect!