It has been months since I have done a post. If you are reading this, thank you for staying with me. I've had time to think about the blog and what I want to do with it. For a time I thought it was done. Instagram is such quick alternative and I've been keeping up there–so you can always use the button in the menu above to see what I've been up to. But the blog is for more extended writing and also a place where you can see what I've made and purchase if you want to. We've revamped the shop — but more on that in a few weeks. I'll send out notification, so let me know if you want to be on the list.
I've also been sewing more of my own clothes and I want to share the wonderful indie patterns I've found and some of the things I've been making. More of that to come in September.
Right now I want to show you the new travel tote I made for my upcoming trip to Scandinavia. I was given a marvellous trove of designer leather in the spring and this is the first I have used any of it. This is not recycled leather, but surplus and I am delighted to 'repurpose'. There will be some gorgeous colours and textures coming later. This is mocha waxed canvas and brown leather with a great Japanese cotton lining–lots of pockets and a wide crossbody strap. I look forward to slinging it over my shoulder, filled with all my travel essentials.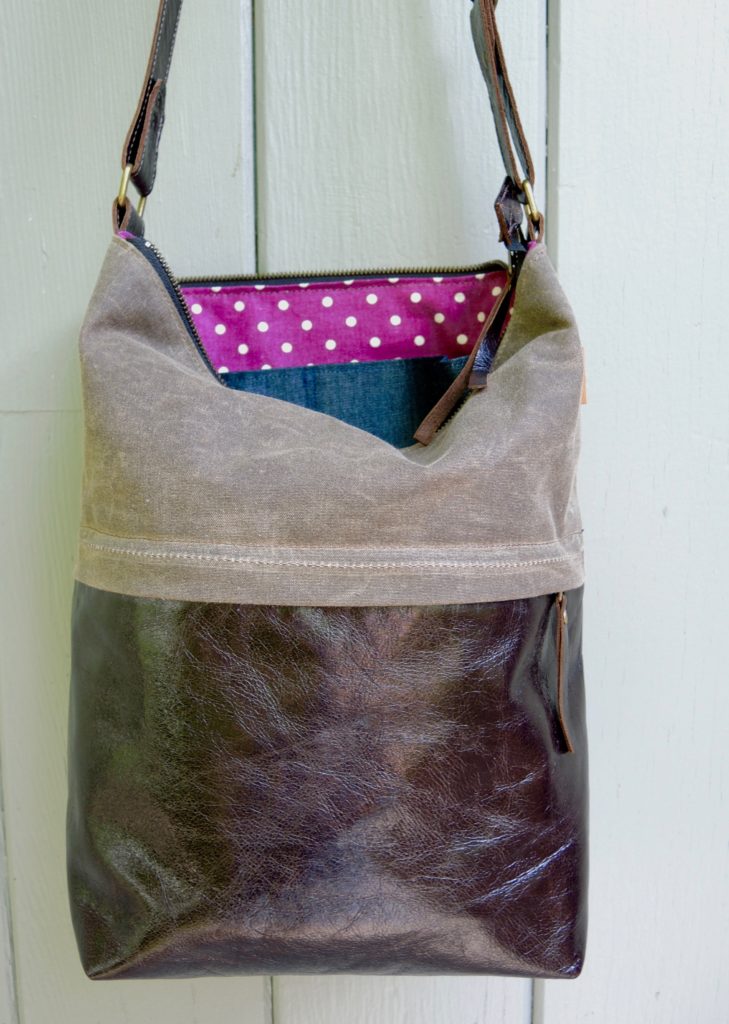 And on the sketching front…we spent most of the summer at the lake where I was working on sketches of trees and water. Not easy. We did make a couple of trips to the nearby town of Bancroft where I had chance to do some sketches of the old buildings. Here are two.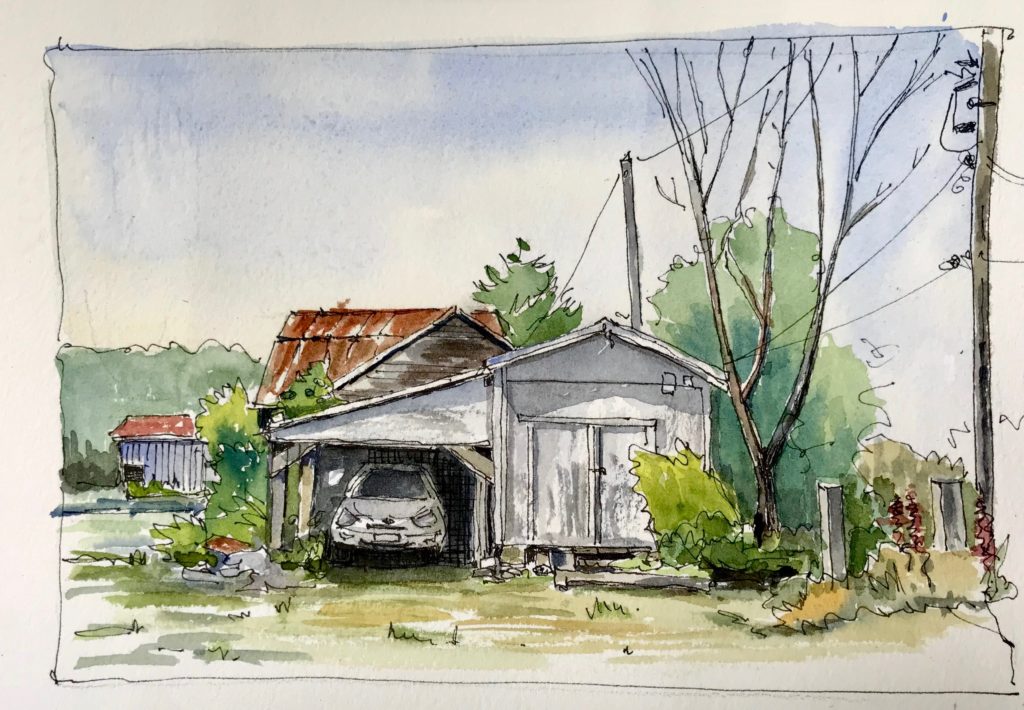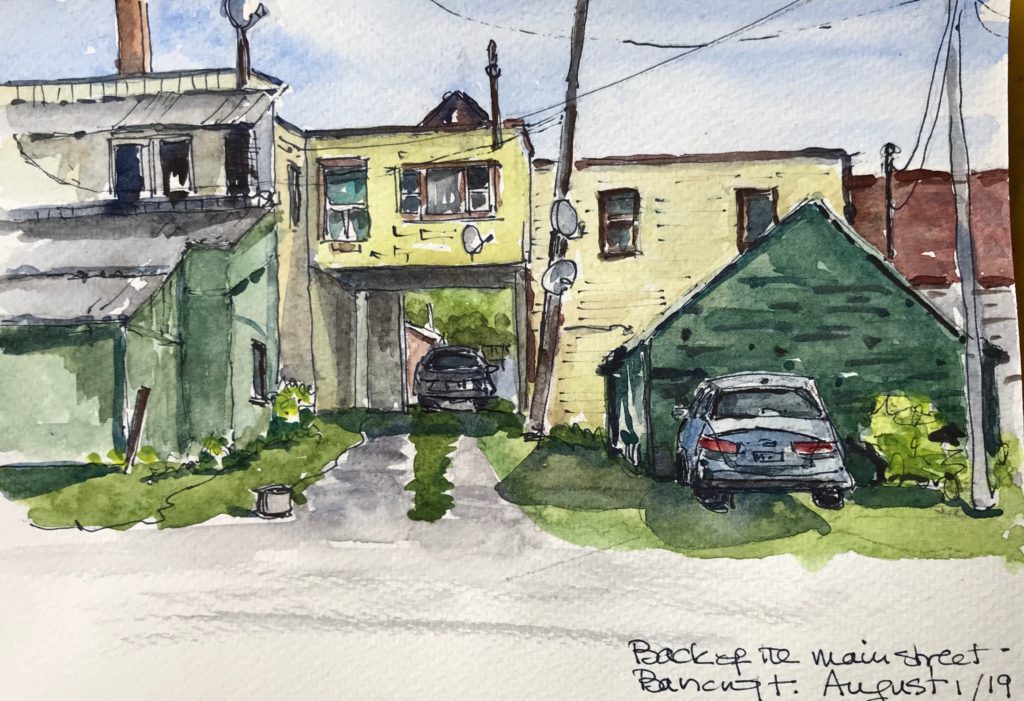 I'll write again when I'm home from the trip–with some thoughts on the area I've wanted to visit forever, some sketches and some photos. Thanks again for sticking with me.