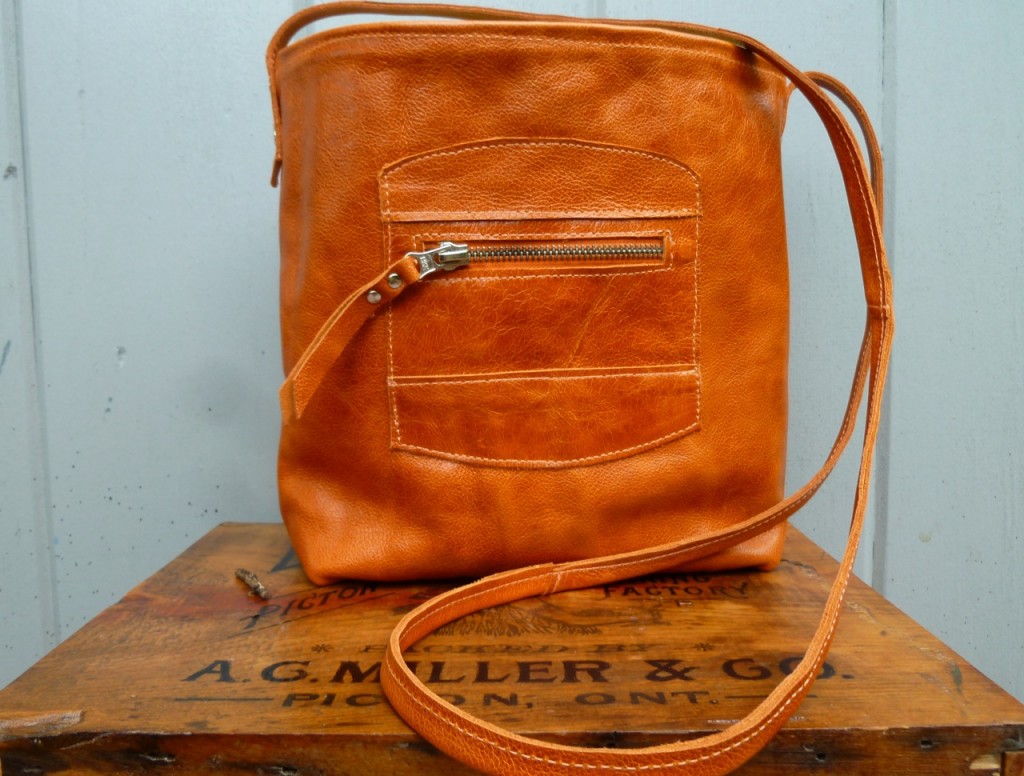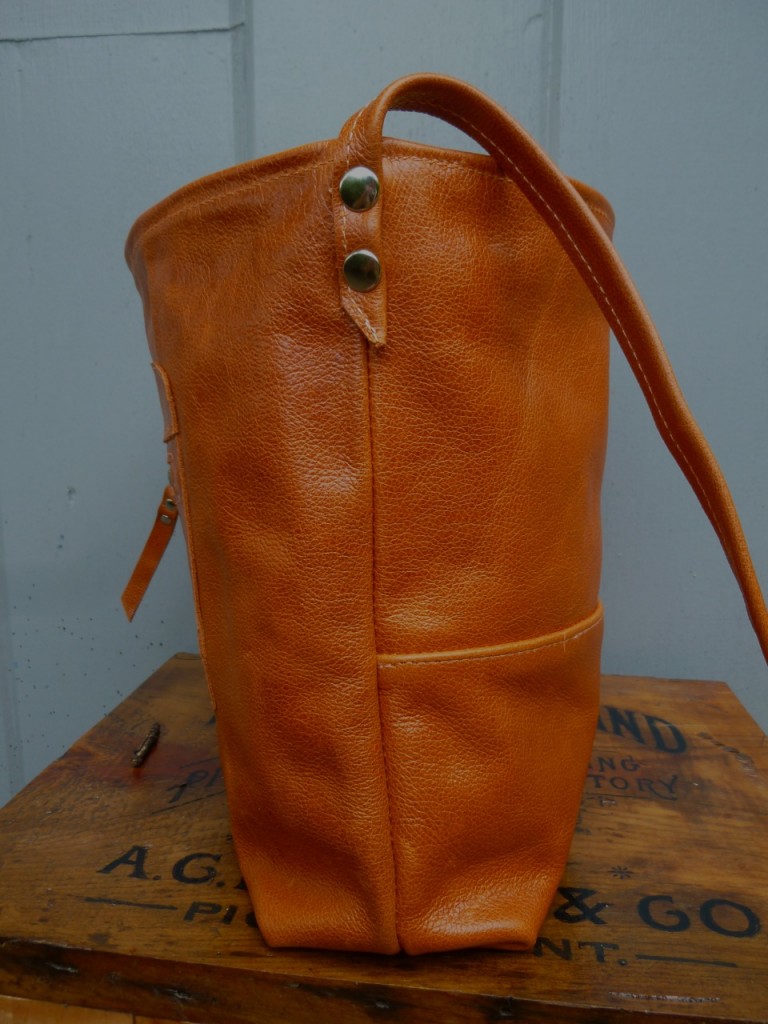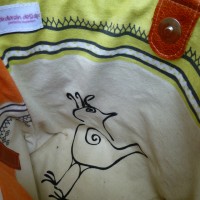 This bag is made from a small remnant of beautiful pumpkin leather. This is my favourite size of bag–11.5 x 9.5 x 3″–big enough to hold wallet, phone and other necessities, but small enough to be comfortable. The cross-body strap can be knotted to carry the bag on one shoulder, tucked under your arm. It also has an outside pocket, a must for me, just big enough to carry subway tokens or a couple of keys.
However, my favourite part about this bag is the lining. It is a great orange and lemon remnant from a shop on the market square in Limoux. I've screen printed the bird with attitude inside and added a zipper pocket.
All in all, a great everyday bag.