I am winding down and ready for a break. Below is the last pile of mittens for 2011. Included in the pile is my first pair of men's mittens (hidden in the back–dark, masculine tones, I assure you!) These are a special pair, lined with cashmere. Making these mittens is addictive–such fun to put the colours and patterns together. But ENOUGH!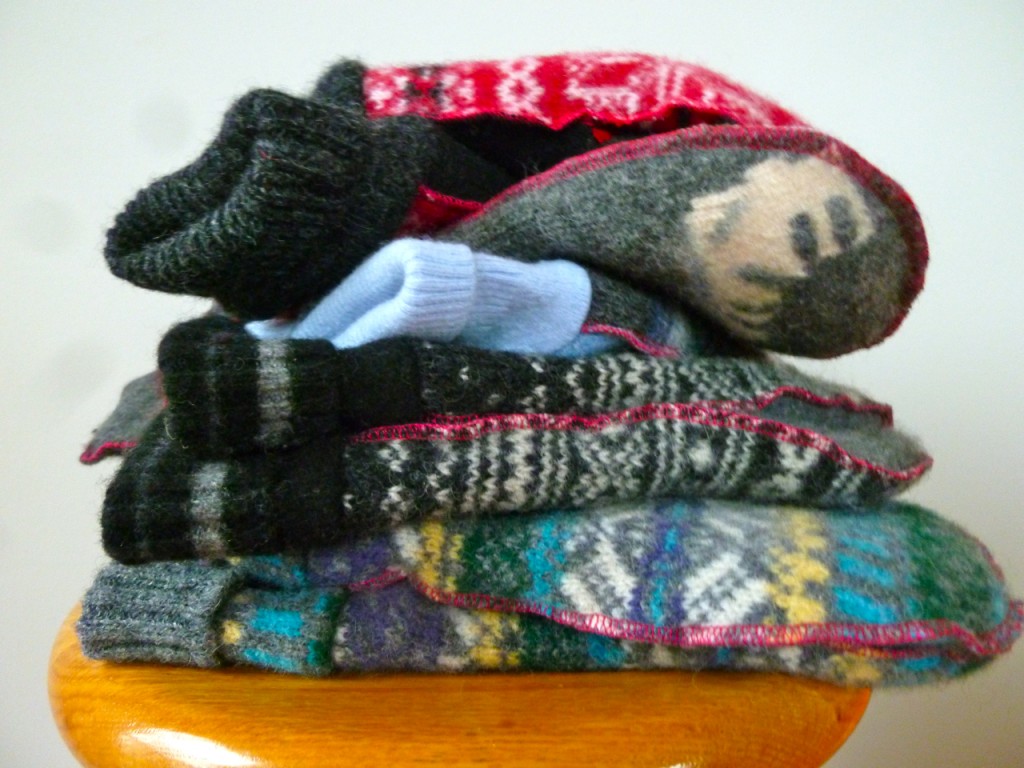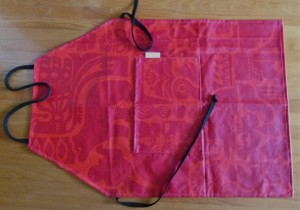 And this is my final apron and my last piece of Marimekko fabric.  I found some a couple of years ago in a store on Queen St. West in Toronto and of course, did not buy enough. And now the store is no longer there. Like Vera's work, I have loved Marimekko since the 60's when it was very available.  This photo does not do justice to the wonderful designs on this coated fabric. If you click on Marimekko, you can view their fall fashion show–the fabrics are so inspiring. If you know where I can find some of this fabulous fabric, please let me know.
But on to new things. Below are two skirts I found in a thrift shop this week. They are both great quality leather, but the magenta is an amazing colour and not readily available in thrift stores. So…I am already planning a new bag. My inspiration is visiting on Christmas day, so we may have time to draft up a new design!