It has been a busy month and I haven't been in the studio very much. But it's been happy news that has kept me away–a new granddaughter and a little holiday. And now I'm home and back in the groove.
Here finally, are some new things. Most of these are orders, but if you see something you like, let me know. There may be enough leather to make another. This first is another version of this convertible backpack. This one is in a great colour combination of smoky grey-green and black. Like the first one, this backpack converts to a cross-body bag.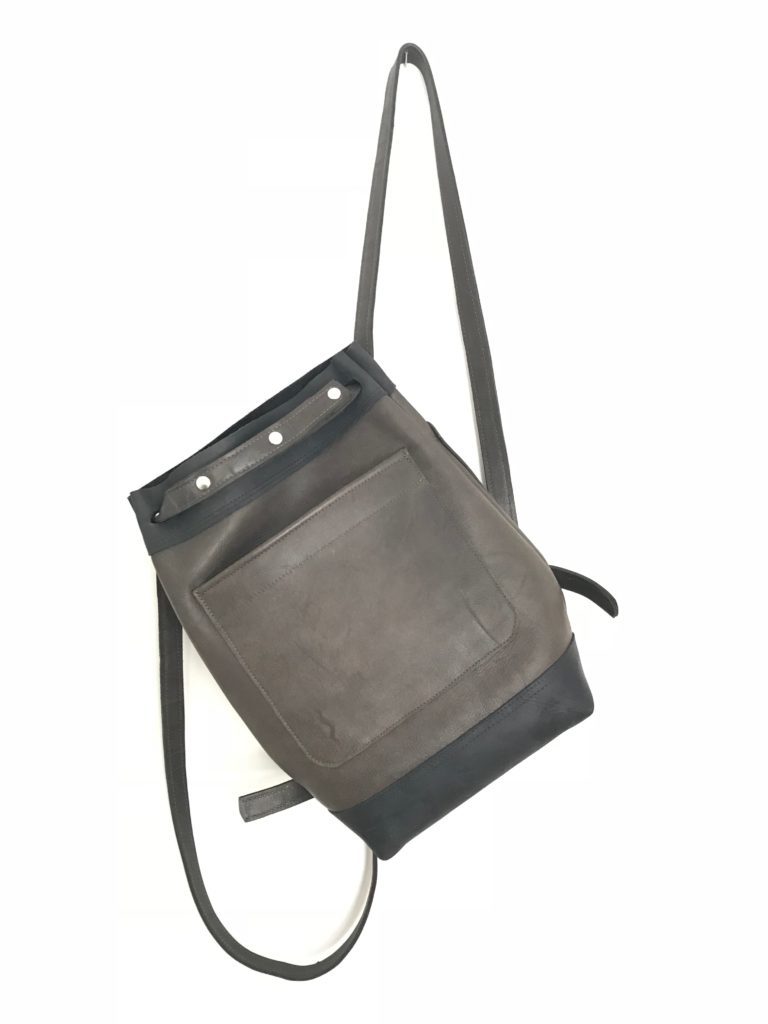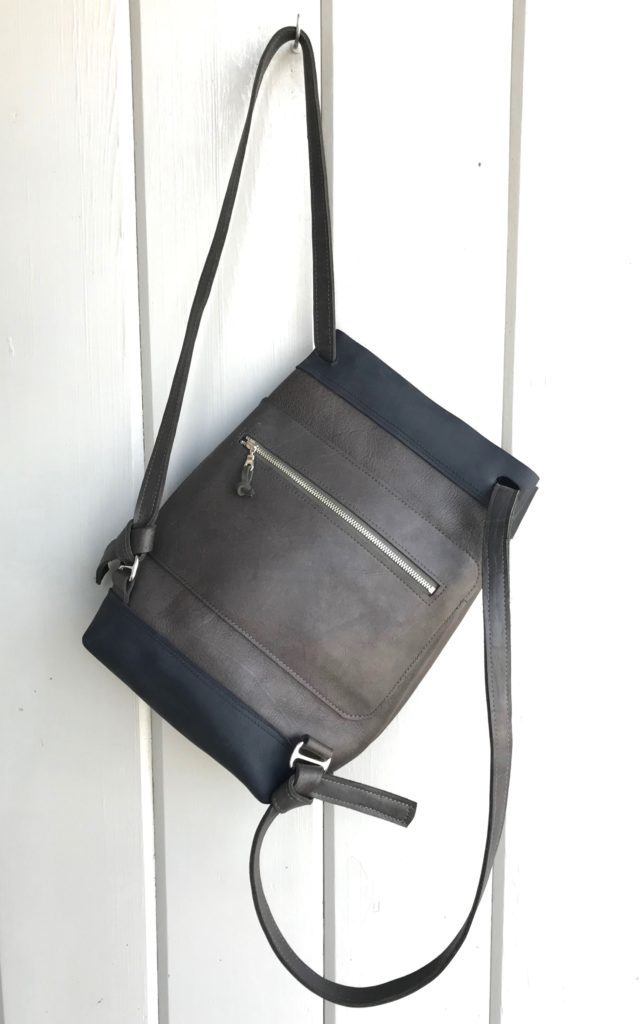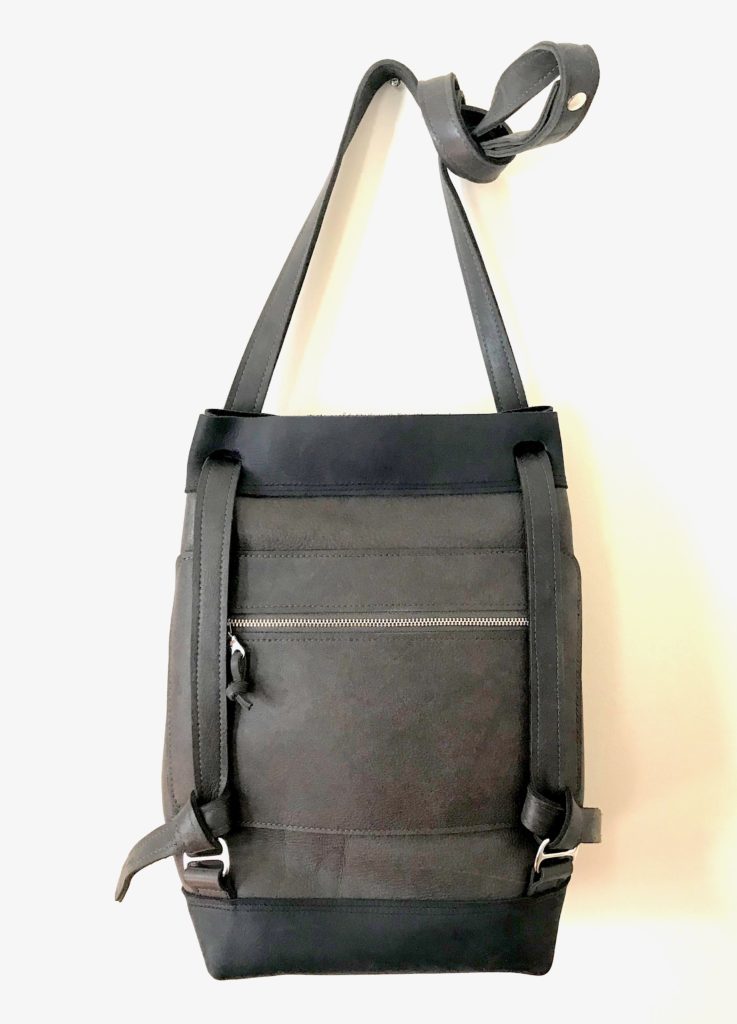 And here are a few large pouches. This first one has a wristlet and the following two are waiting for shoulder straps. The blue leather is a small piece I found in Savannah at Measure and I am delighted at its weight and texture. Check in the next few days for a bigger bag out of this great leather… and some new things. I plan to update the shop and have some sale items available by the end of the month.