I have been trying out some new things that I want to show you. They will be available at the December 2nd show. (If you want details, please email me.)  First the Basque Tote, 14x17x6.5″. Leather bottom and straps and lined with canoe canvas. Fun with the screen printed pockets inside! I have some small pouches in this great striped canvas, but this is the only tote.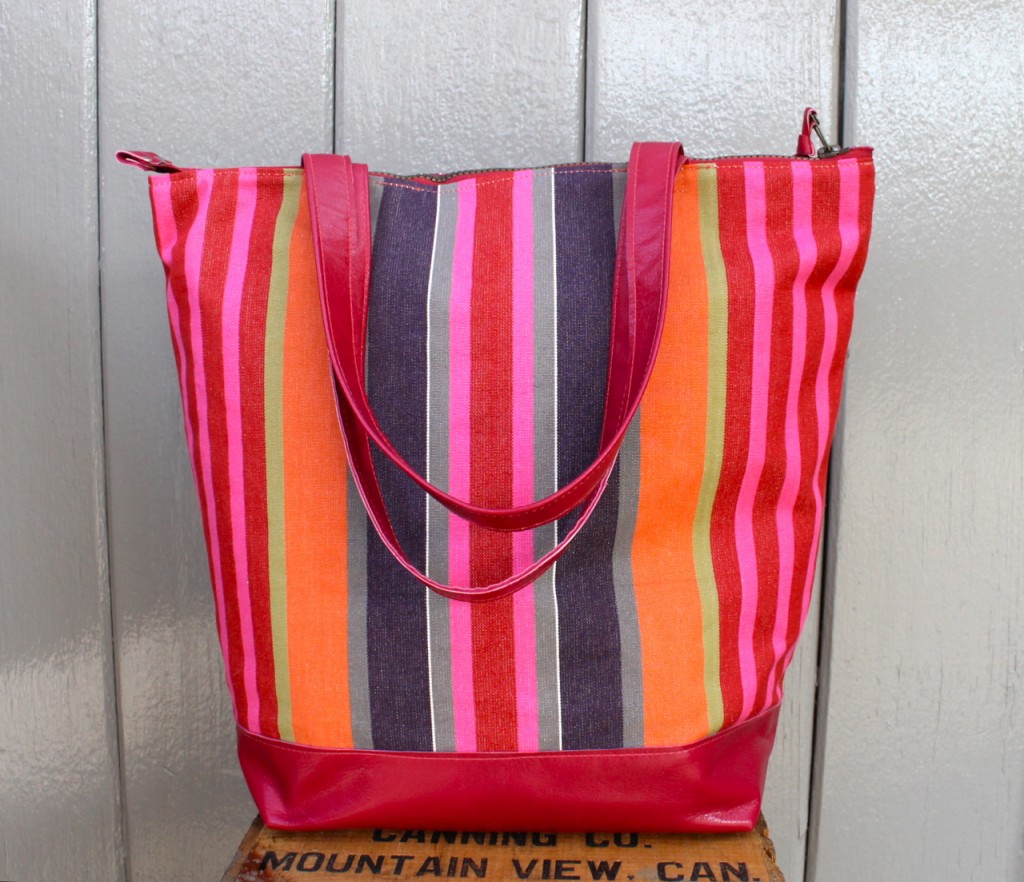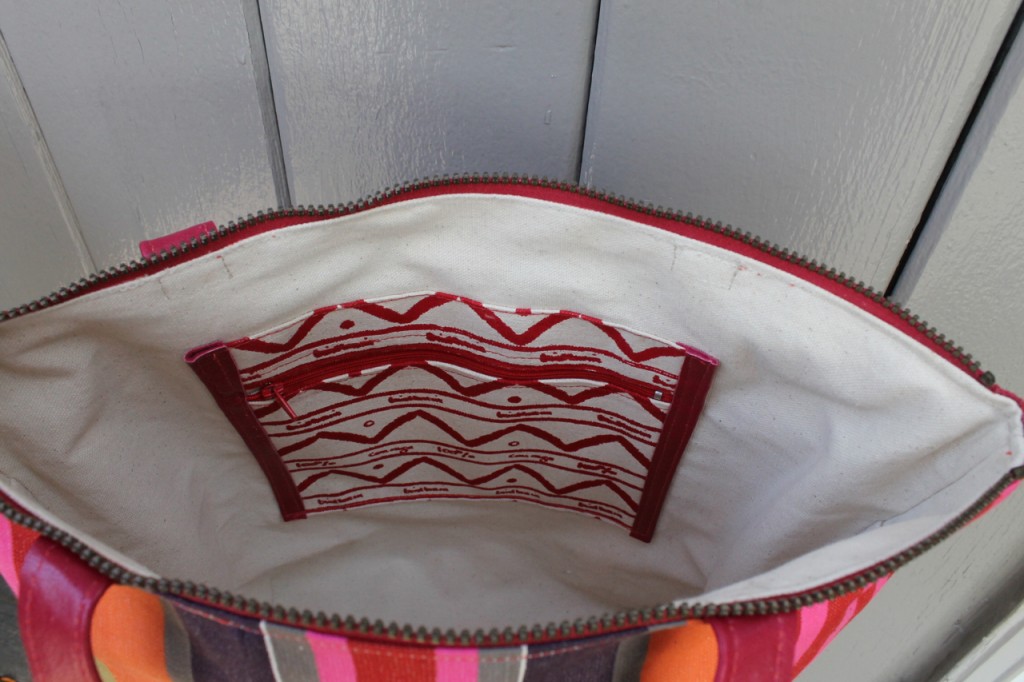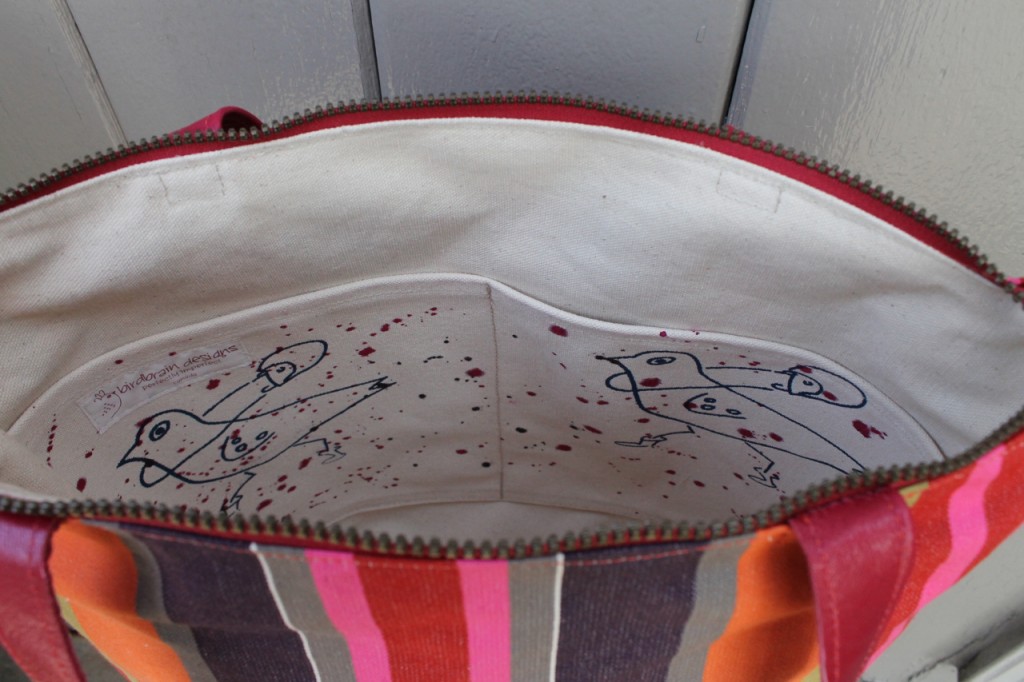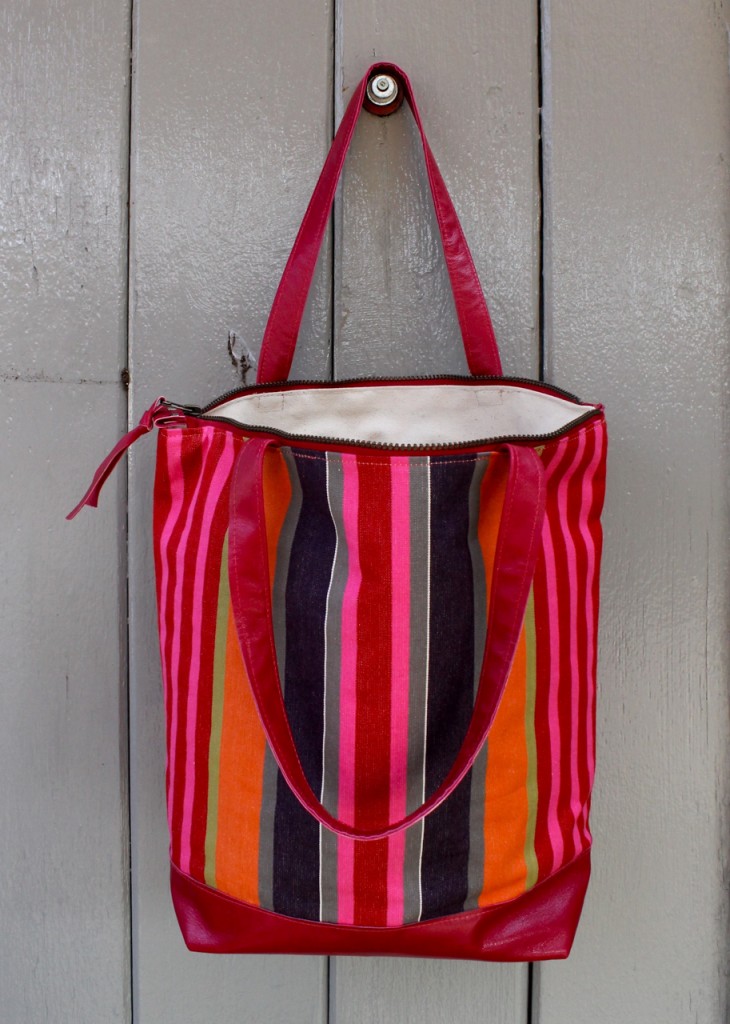 And some ipad cases! These are made of recycled leather with a zipper closing and a pocket inside. The one on the right has a slip pocket on the outside too. These are one-of-a-kind, since the leather comes from old jackets and couches!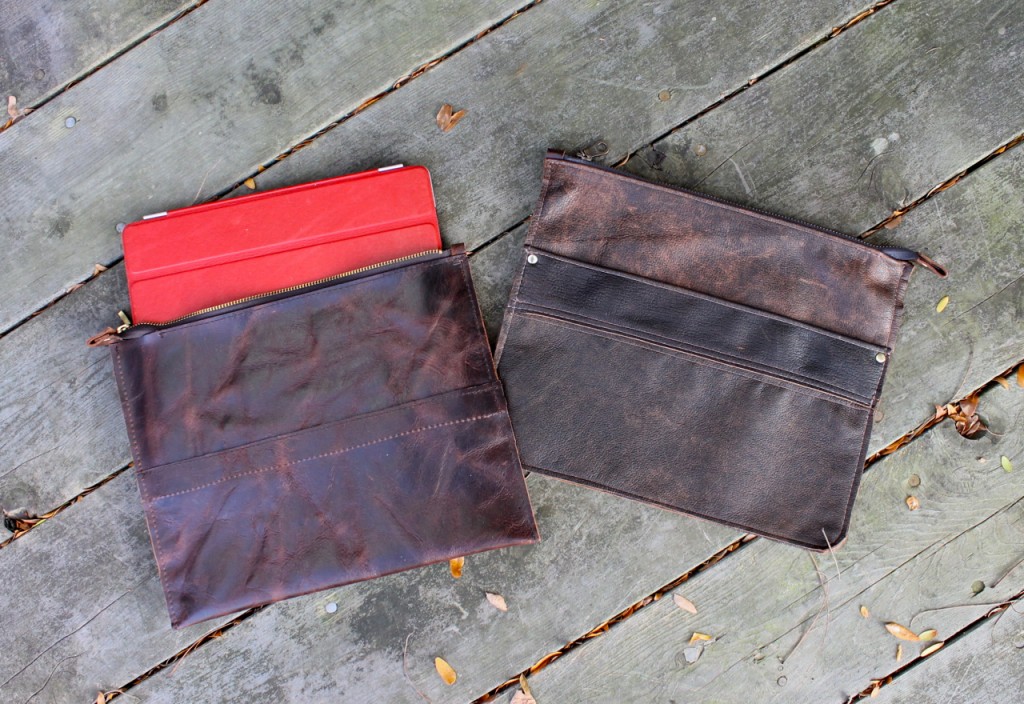 And finally a turquoise rough bag. Unlined leather in a great colour with a slip pocket on the outside and two more inside. 12x12x4″  with a 40″ strap.