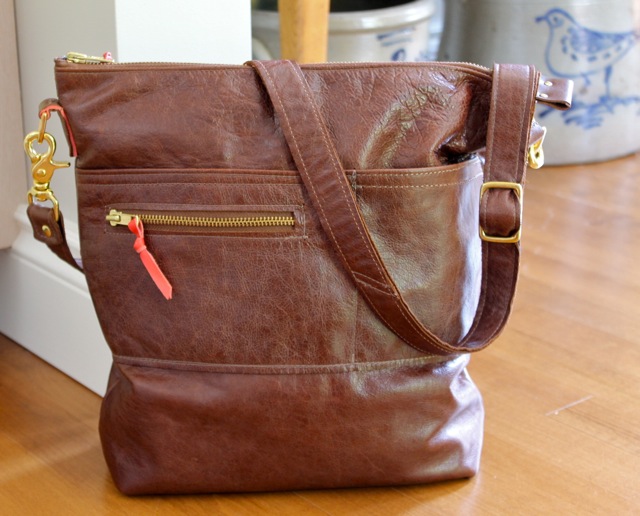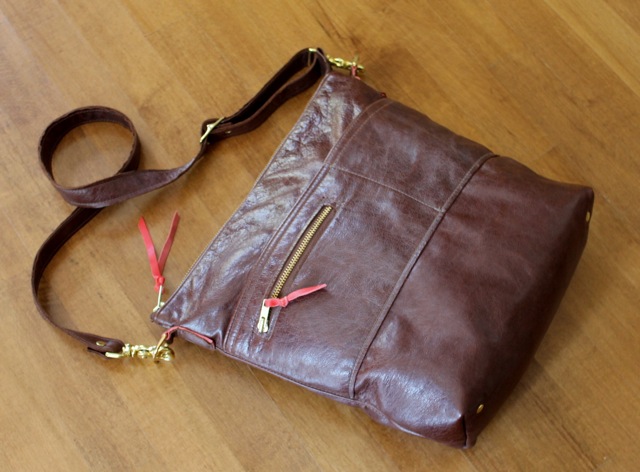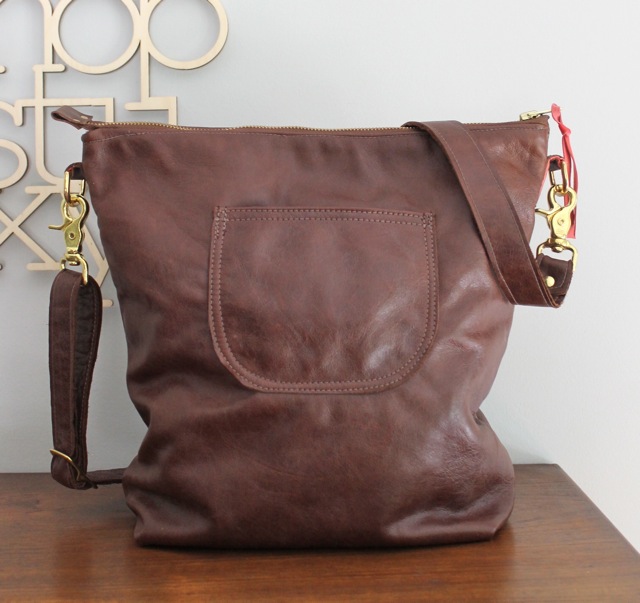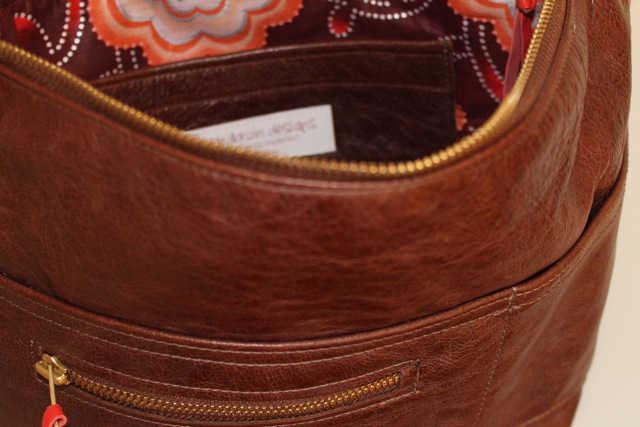 This is the Mocha Luna. It is the same great leather that is in this bag. This wasn't a big piece of leather, but I have enough to make a second mocha bag (actually it is well on its way and could be ready for tomorrow) and maybe a smaller one. Anyway this one, with three external pockets and one inside is 13″x12″x5.5″. It has an adjustable strap so you can wear the bag across body or shorten the strap for times you want to carry it close under your arm for more security. The zippers are high quality metal and the strap attaches to the bag with metal clips. The accent colour on the zipper tabs and peeking from inside the side tabs is to coordinate with the burst of colour of the great Kenyan cotton inside. The bag is fully double stitched, has a second leather bottom for strength and brass rivets on the bottom.
And a new Jan Bag: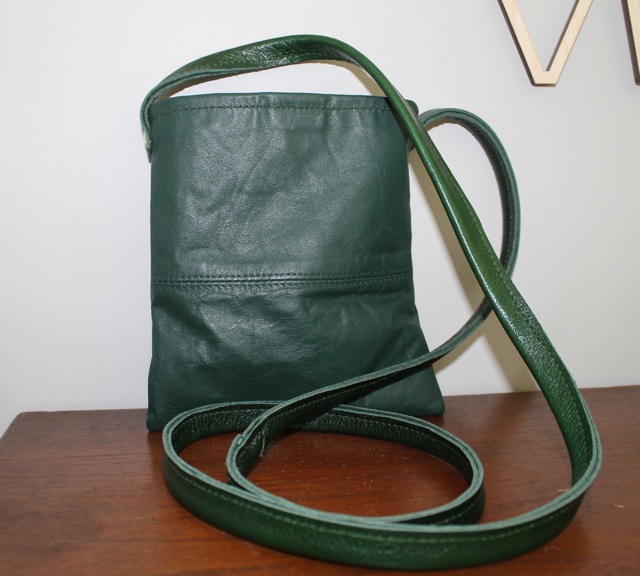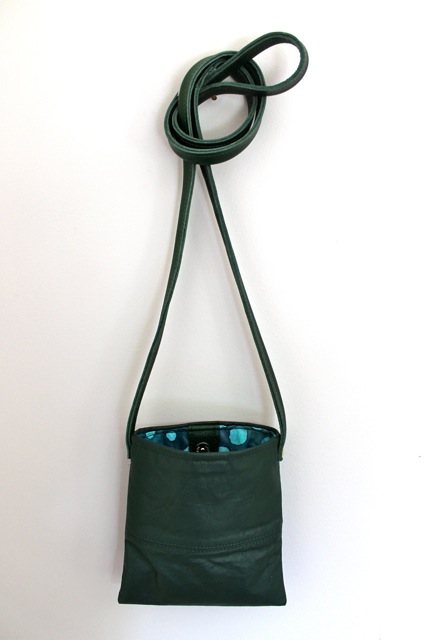 I've made many Jan bags–little shoulder bags originally designed by my friend Jan who is the teller at my local branch. Jan decided that she wanted one in TD green–so here is the prototype. The main bag is made from a recycled skirt and the strap is from the great leather that made the first Delta. I have enough of both leathers to make at least one more Jan and perhaps a clutch. This is a great colour for fall.
Also in the shop will be these two great Triads. The red one is a copy of the one I made for myself. I find its size so useful–it is big enough to hold all of my sketching suppies and more. And I get many comments on the colours. The orange and turquoise are fabulous with the red. The second bag is my favourite. Turquoise nubuck. If it doesn't fly out of the shop, I might just keep it! All of these bags will be in the shop tonight by 6:00 pm.