One of the best ways for me to process a significant experience is to throw myself into the activity of 'making'.  I learned last year that a month in Kenya, living alongside the people there — not travelling to and looking at — but living with them, is a marvellous gift. But it is a gift that takes time to process and then from there to take action. I've learned that I do my best processing when I am involved in making something. I've been sketching from the photos I took while there. I love the elegance of the women as they go about their daily chores and I am trying to capture that in my sketches. And I've been in the studio working with some leather and evocative pieces of cotton. For me, the leather and lining of each bag tell a story. The leather has had a former life–and the lining evokes the day, the place and the emotion surrounding its purchase or creation. Heavy freight for a bag you throw your wallet and your lunch in? Yes, maybe. But it is where my mind goes when I am making and how I work the memories and the plans into the texture of my days.
Below is the Bondo Luna bag made from 2 remnants of pebbly chocolate leather and a small piece of the Montreal black biker leather pants. Inside is the cotton fabric bought in the Bondo market. The colours are the colours of Bondo. The bag is 13″x12″x4″ with an adjustable shoulder strap, two interior leather pockets and a zipper closing.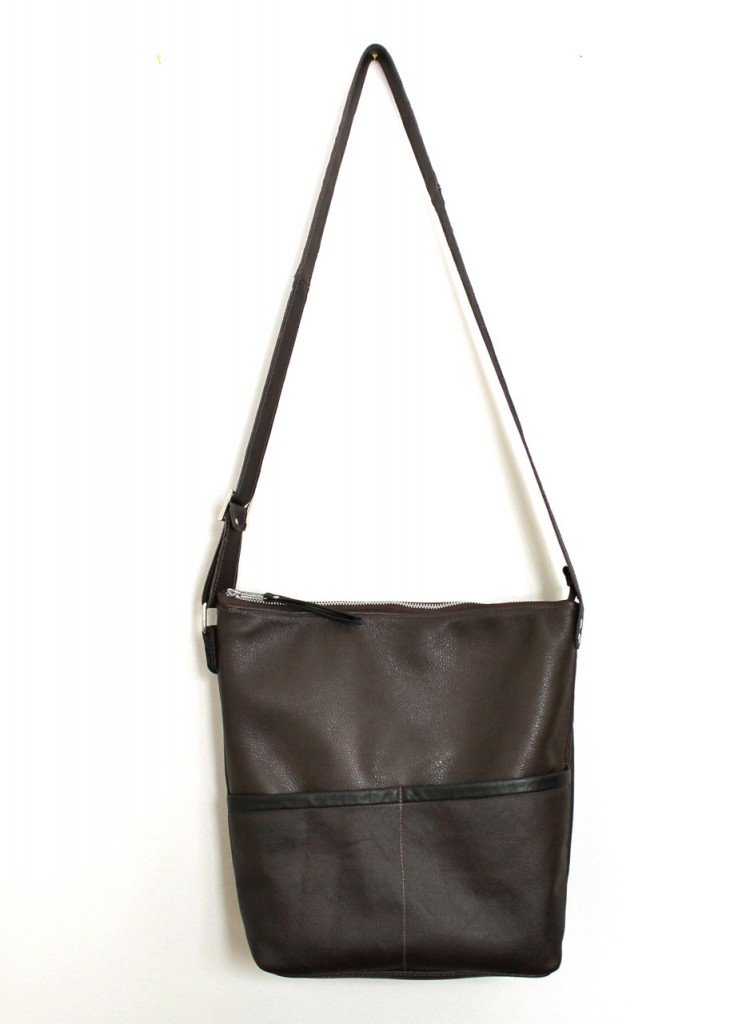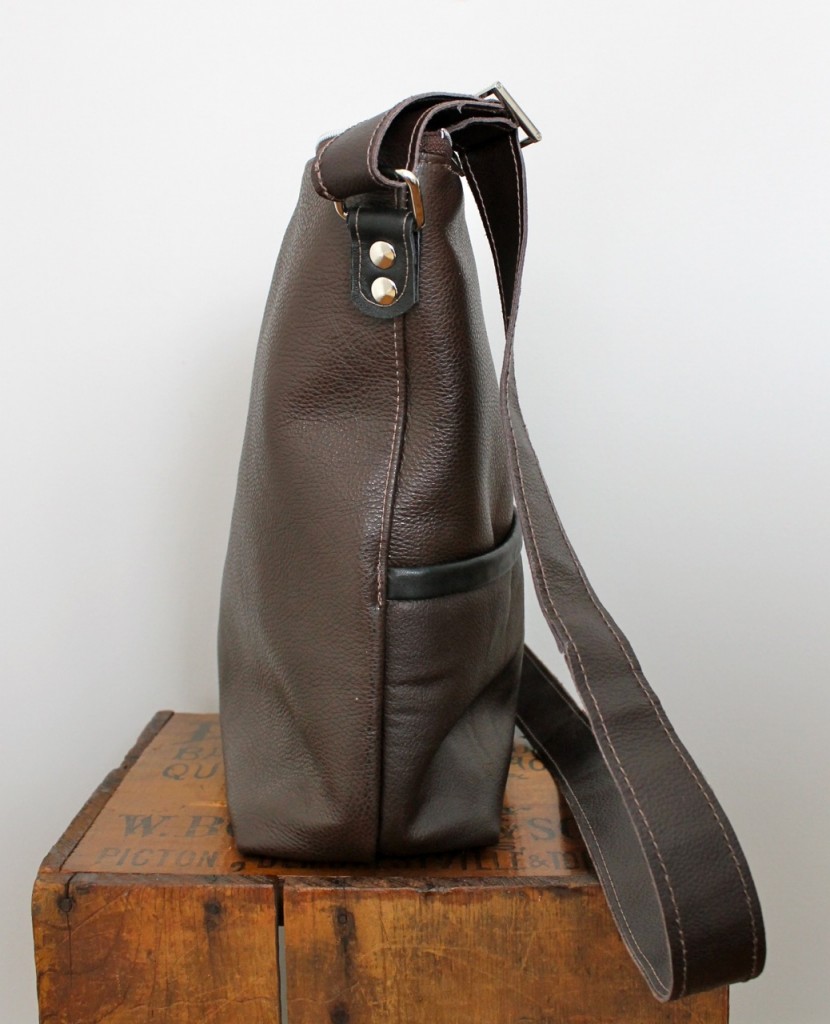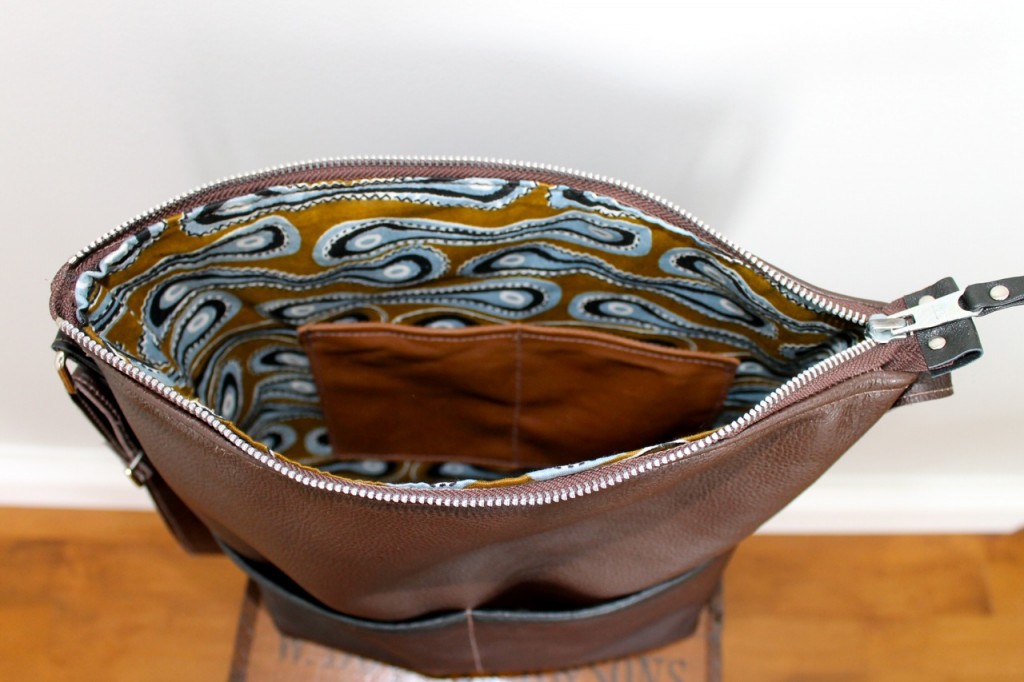 And then I have been making some small shoulder bags out of various pieces of recycled leather. These measure approximately 6″x6″ with a shoulder strap of 43″. They have a pocket both outside and inside and a snap closure.  Update March 4: the turquoise and black bags are sold.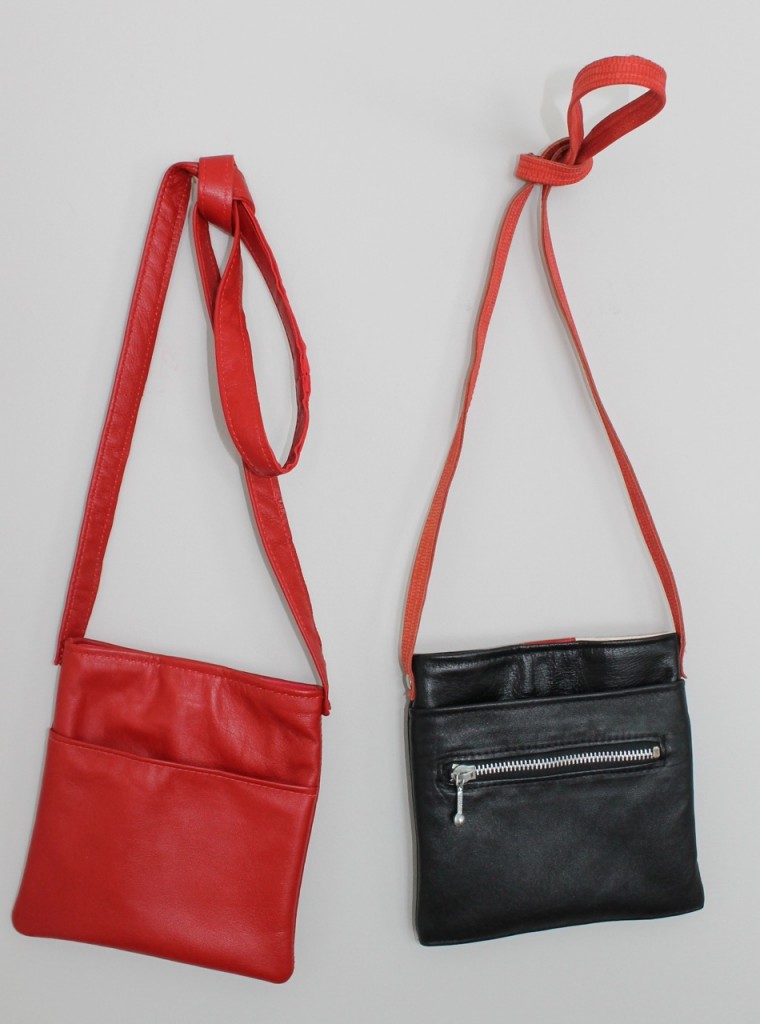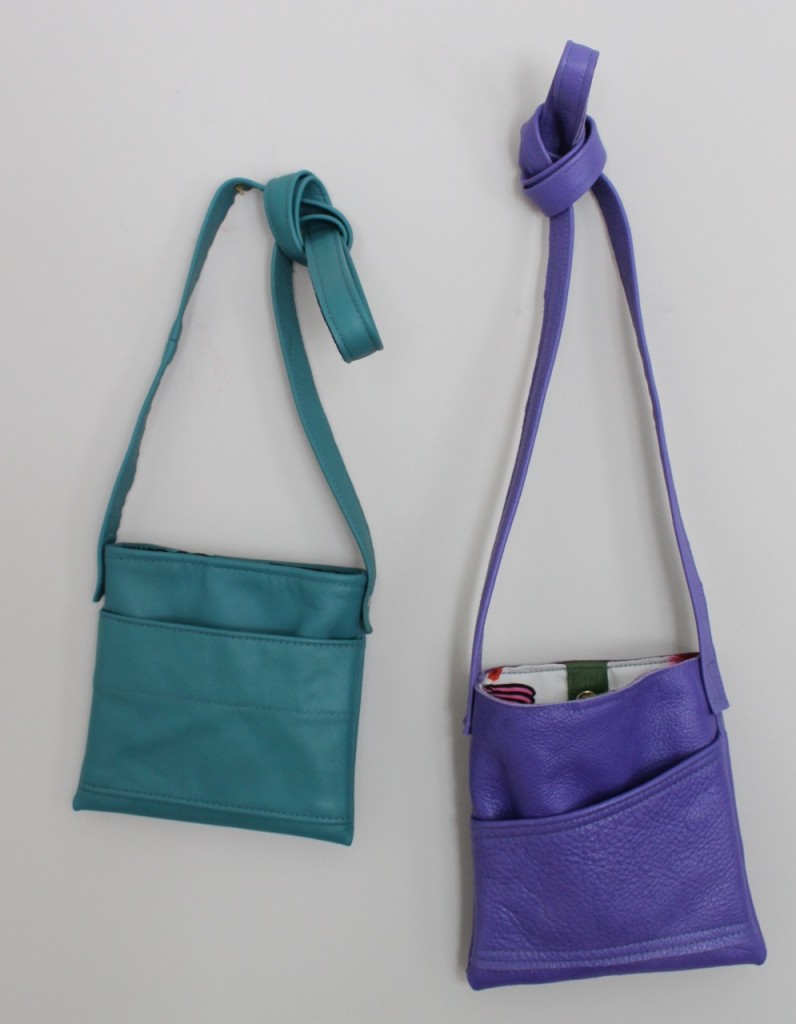 And again, the lining tells its story…