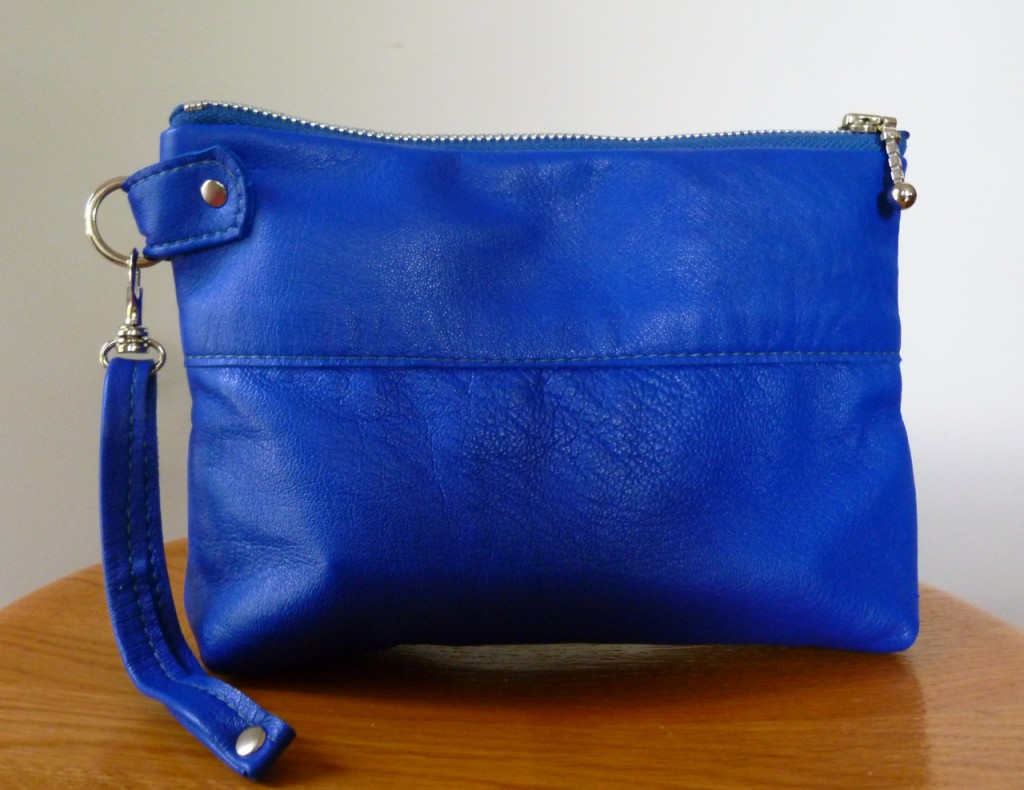 This is the last of the beautiful skirt I found in the spring. I was able to make the wendie pouch and a clutch and now this one. The first two have gone to cobalt blue lovers–this is the last one. It is a little bigger (6 x 8.5 x 1.5″) and has a zip and open pocket and a detachable wrist strap.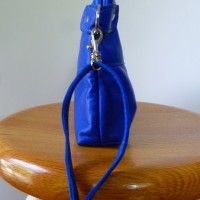 Fortunately I did find a second skirt and I am currently making a larger bag with shoulder strap, much like yesterday's red mid satchel. We will see how it goes. It's not as vibrant as this cobalt, but beautiful nonetheless.  Recycled leather has its own story and has a way of letting you know what will work. This leather seemed bound for small hand-held bags for evening or jeans–for those occasions when you don't need a huge bag of stuff.  Your phone, cards, cash, keys and glasses will fit in here nicely with room to spare.
And Wendie, there was enough for your strap. It's on its way to you!