I have been wanting to make a back pack for some time. This is the first, and while it is a backpack, it can also be worn, by shifting the straps, as a cross-body bag.  It is made of some beautiful leather, a green-bronze pebble. I think you would wear this bag mostly as cross-body–it is a great shape and sits easily on your hip.  But if you were going on a bike, or needed hands free, you could quickly convert it into a backpack. Very handy, very versatile. Big enough to carry all you need.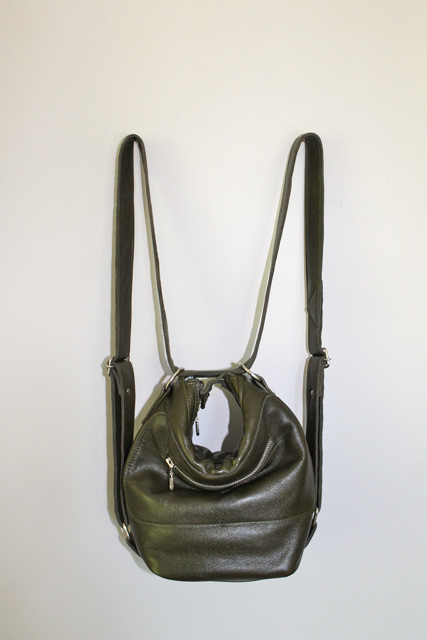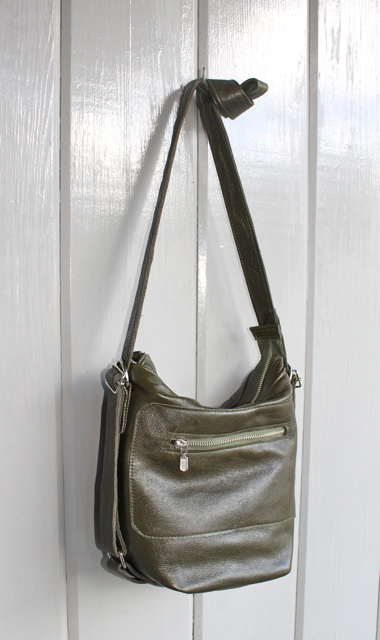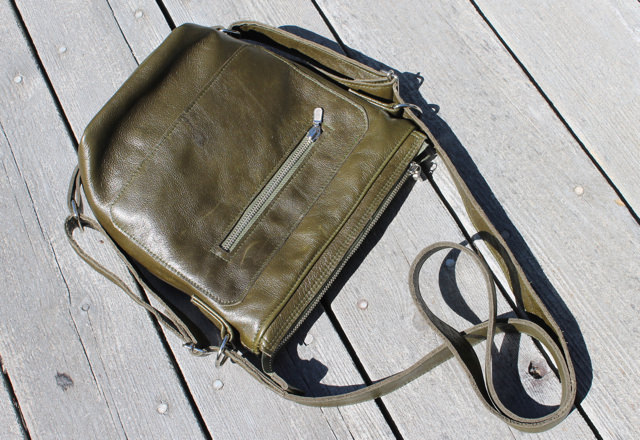 The PT (part-time) is 11″ wide, 10″ tall and has a base of 5″. It has a double leather base, is lined in striped cotton canvas and has a zippered exterior pocket and two interior slip pockets, a leather one for your phone or passport and a larger one in birdbrain canvas. Durable metal zippers and hardware. A perfect every day bag.
This is the beginning of my backpack explorations. I'm going to try my hand at a bigger one soon–no conversion just a full-time backpack. I have some recycled black pebbly leather that I think would be perfect. This is new territory for me, but that is what keeps it interesting.