It feels like I have been away a long time. Back home now in the studio and ready for an update. But first, here is a beautiful shot of my older son, Colin, doing what he loves the most. This was taken on the St. Lawrence River at dawn last week.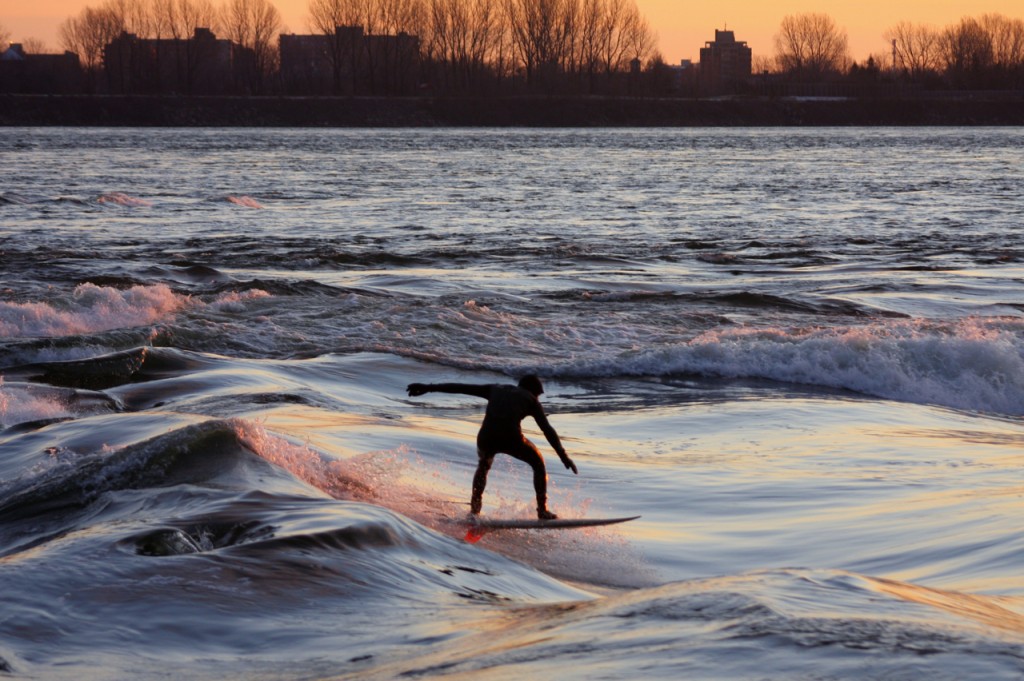 I was in Toronto to see the Chagall exhibit (amazing), hear the Tallis Scholars (also amazing) and connect with old friends. I also managed to get some new leather–but that is for a surprise which will have to wait until post Christmas. Today I have been back at the machines filling orders for Bird in a Hurry totes. Here are a couple that are complete.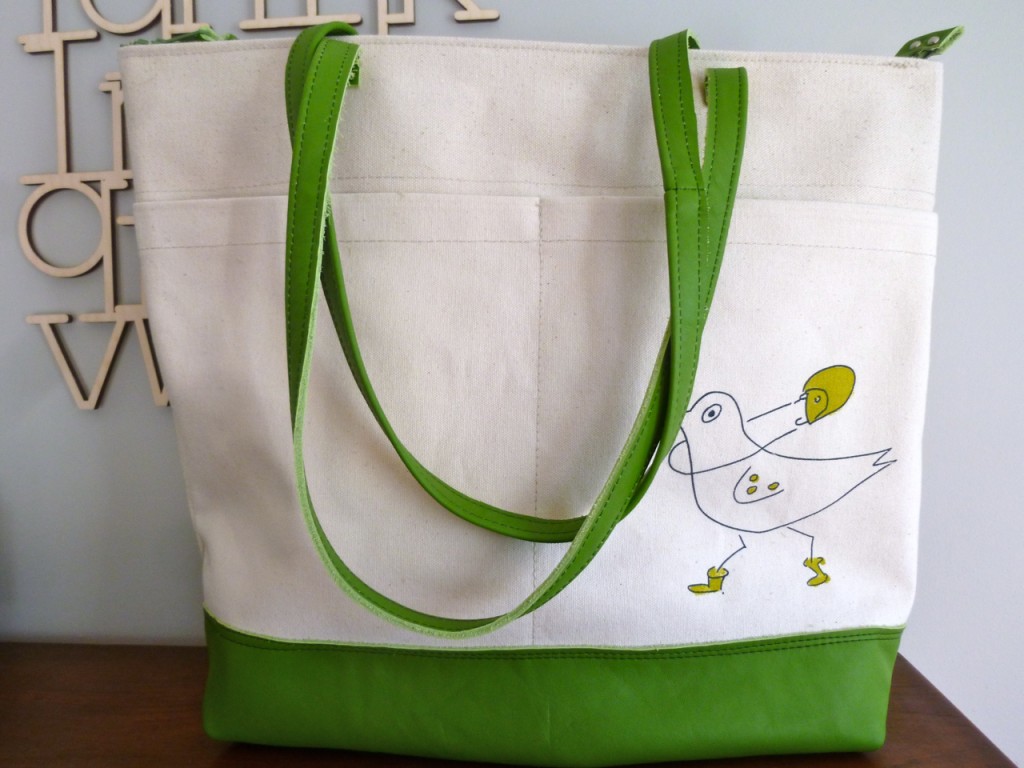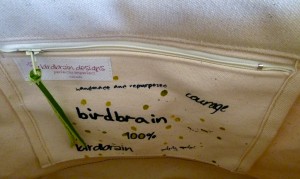 The apple green paint is actually a good match for the leather–not sure why the photo makes it look yellowish. At left is the interior zipper pocket.
Below is a second tote–this one ordered as a diaper bag! Tucked in the pocket is a matching pouch which clips inside, so the new mom will have everything she needs in one place.