Here are the rugs which we began in the primitive rug course with Wendie Scott-Davis. The really interesting parts of a rug hooking class–besides the things you learn and we all agreed we learned TONS from Wendie who is such a generous and experienced teacher–are the stories that come as rugs are hooked. Each of the pieces below reflects its creator in design and narrative. First you see Mary Anne's Iggie the Piggy and Nancy's story from her husband's childhood.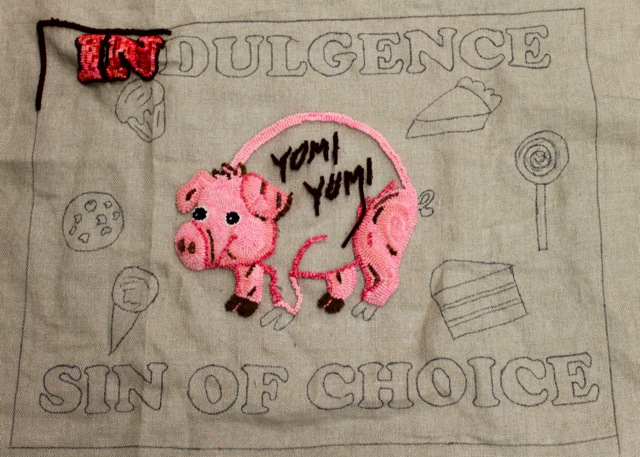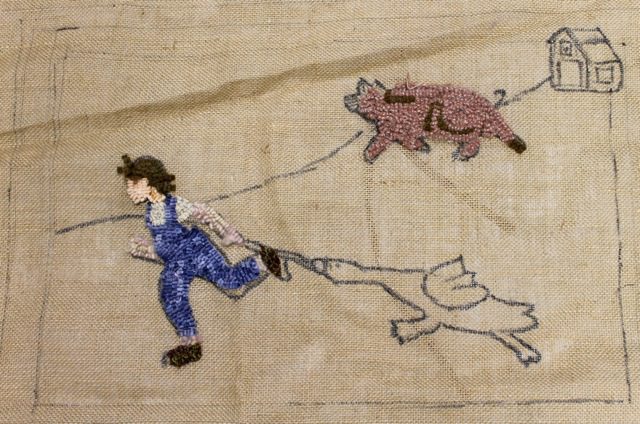 Next, work from Cindy, Jane and Carol–each with their own twist on the primitive principles.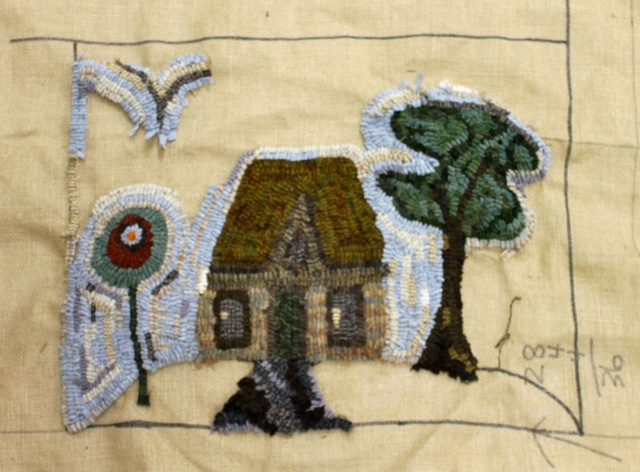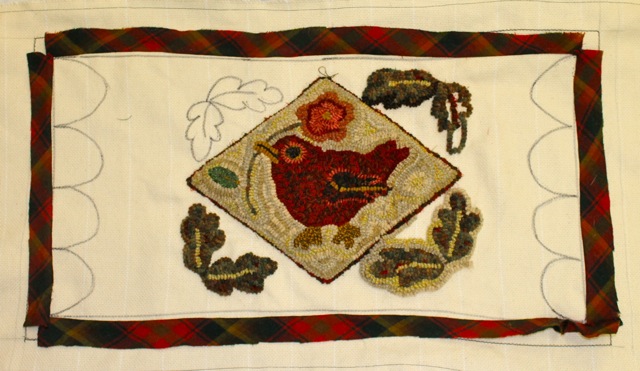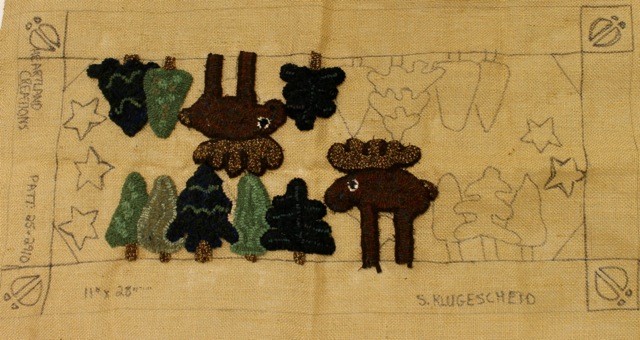 And finally a Maud Lewis from Deborah and a 'hot' fish from Maribeth and Harley's moose. What fun we had!