I was delighted to receive a new piece of hooking from Catherine in Matangwe, Kenya. Although I was in Matangwe teaching hooking for several weeks, Catherine joined us only in the last two days. But, she learned quickly and completed her first piece before I left, making a special trip to the clinic to make sure that she gave it to me personally. And then this week this one arrived!  As you can imagine, supplies in Kenya for rug hooking are very limited–but somehow she has found enough t-shirt pieces to make a well-designed piece. I am delighted and have great hopes that the women will be producing small rug-sized pieces next year.
All the small hooked mats made by the women in Matangwe will be on display at the OHCG Annual in Kingston.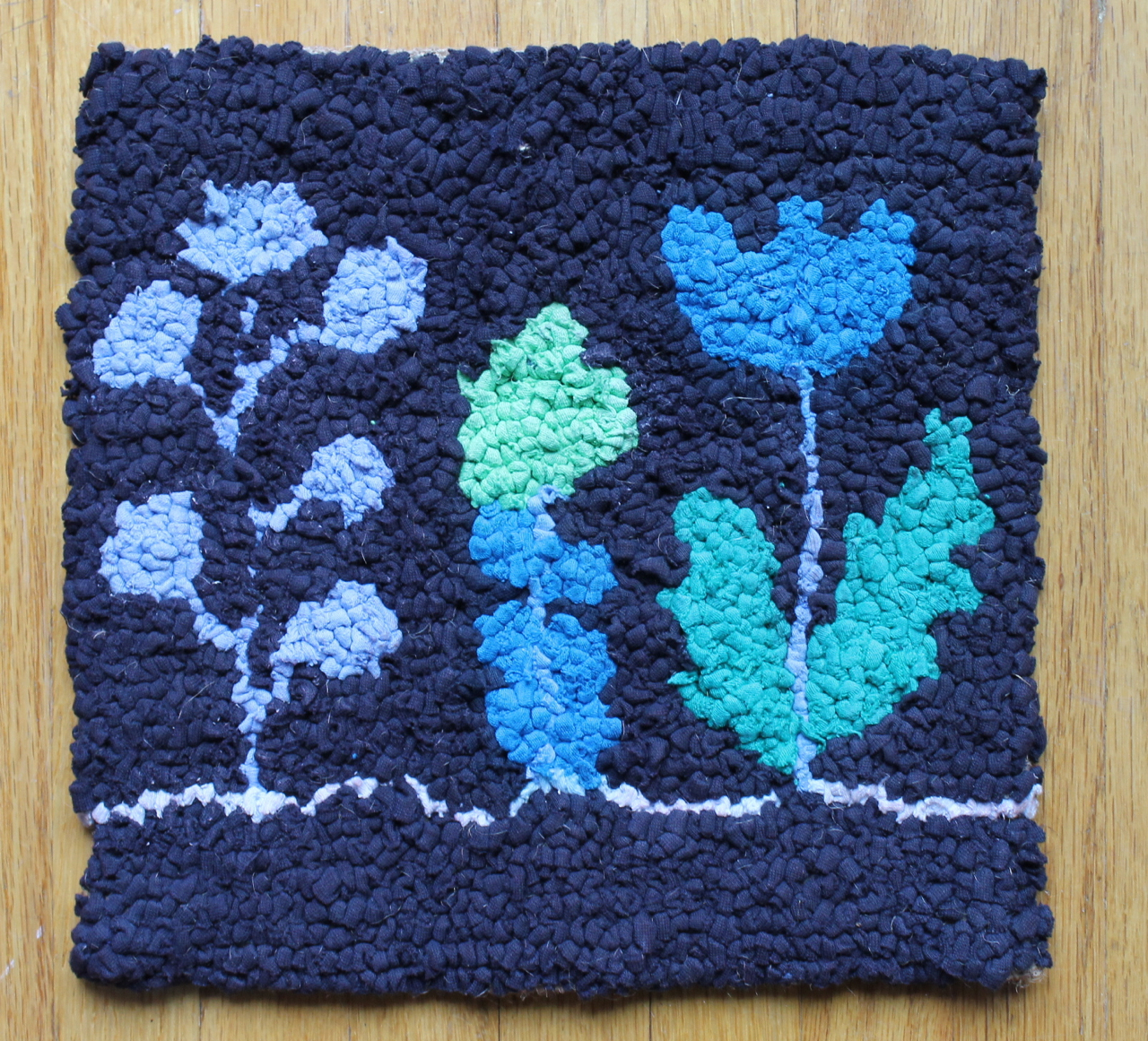 And here are the shoes at this stage. This background is proving more challenging than I expected. I knew that the values would take special care–but I wasn't prepared for the issues with colour. Because the pieces I am using are spot dyes and marbelized, the background has more colour than I want in places. I find some of the turquoise distracting and think it has to go! I'll continue to work with it and post an update on Monday.