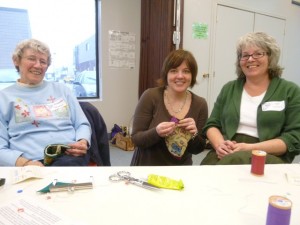 There was lots of laughter as we worked our way through the steps of creating a coin purse.  Jennifer was full of patience and humour as she nudged all 14 of us along.  Her goal is 'the best outcome for everyone', a goal she definitely achieved!!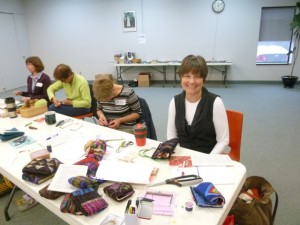 Head-down industry for most of us!  I'm no doubt waiting for another lesson on the ladder stitch!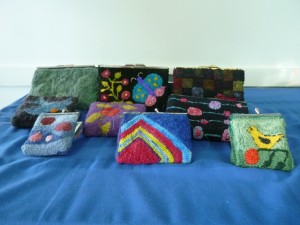 Here are a few of the purses waiting until the glue dries.  The variety of style and colour is inspiring.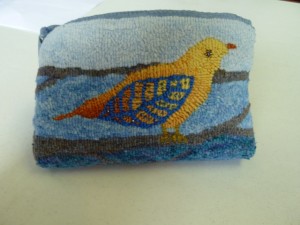 At this stage Joan does not have her clasp on yet, but you can tell it will be a show-stopper!