The second larger geometric village is finished. These two pieces measure 16.5″ x 10″ and the hooking butts up to a 2″ border of wool fabric which is sewn on to the backing first. This piece is the next in a series of colour block landscapes which I first talked about a year ago, and have been thinking about for much longer. I'm not sure why the idea has such a hold on me, but it is intriguing to work with light and shadow, bright and dull, warm and cool, vertical and horizontal–putting some parts of the landscape in secondary roles, why other parts have solos. And even after I took this picture I made some changes to the piece.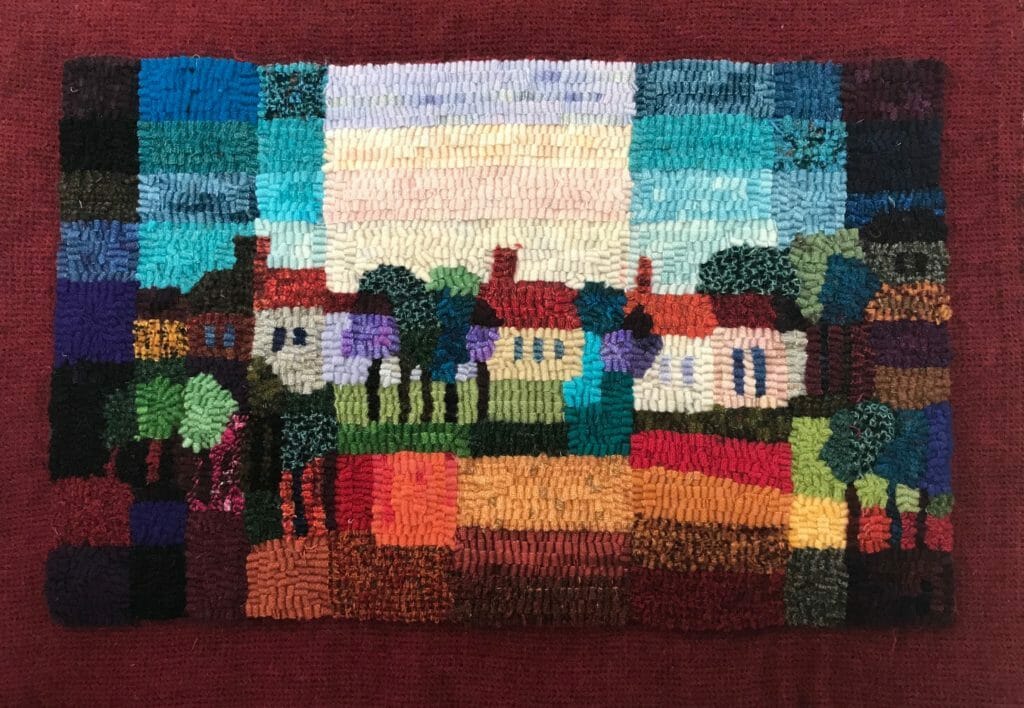 Ineke Berlyn is a quilter whom I've mentioned before. She too loved the geometric villages of Ton Schulten and below is one of her pieces from her book Landscape in Contemporary Quilts.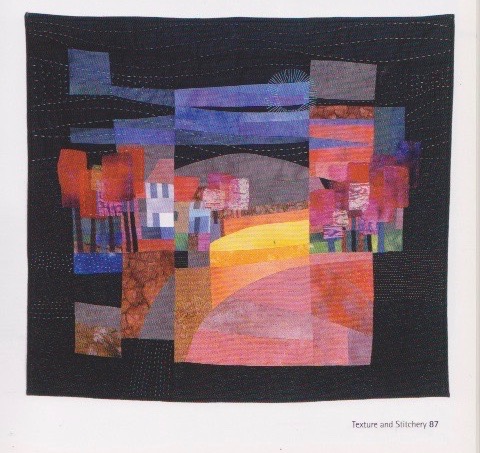 And here is one of my favourite New Yorker covers by Lonni Sue Johnson — of course featuring houses, Manhattan apartment buildings in fact. I've shown this cover on the blog before but it's worth looking at again with its gorgeous lemon sky and its lovely interplay of vertical and horizontal, dull and bright.