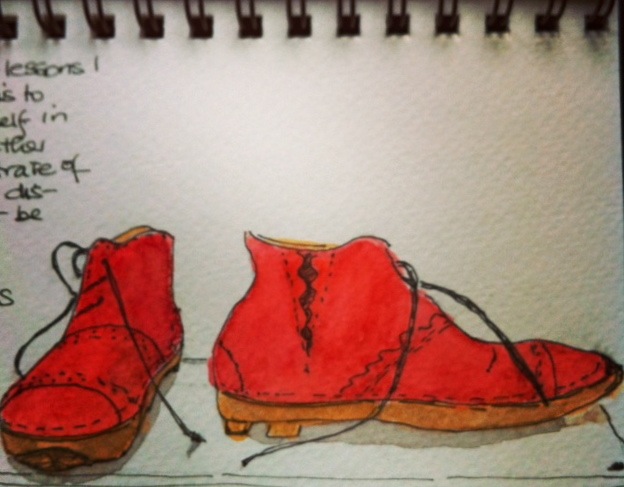 I have been thinking about a shoe rug for some time, and decided to get down to it. I am envisioning a fairly big rug, but have               learned that sampling is essential. So…I am working on a smallish mat with one pair of shoes. A favourite pair of well-worn boots actually. I began by painting them and then photographing them.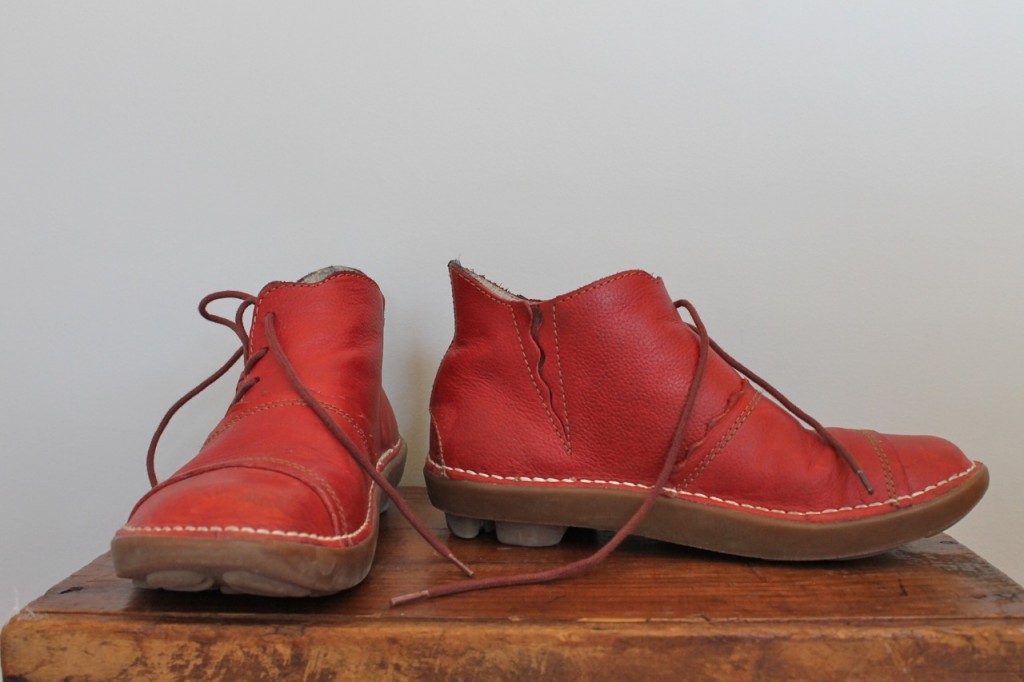 I am going to hook these shoes sort of like hooking a portrait. So my next step was to posterize them in photoshop.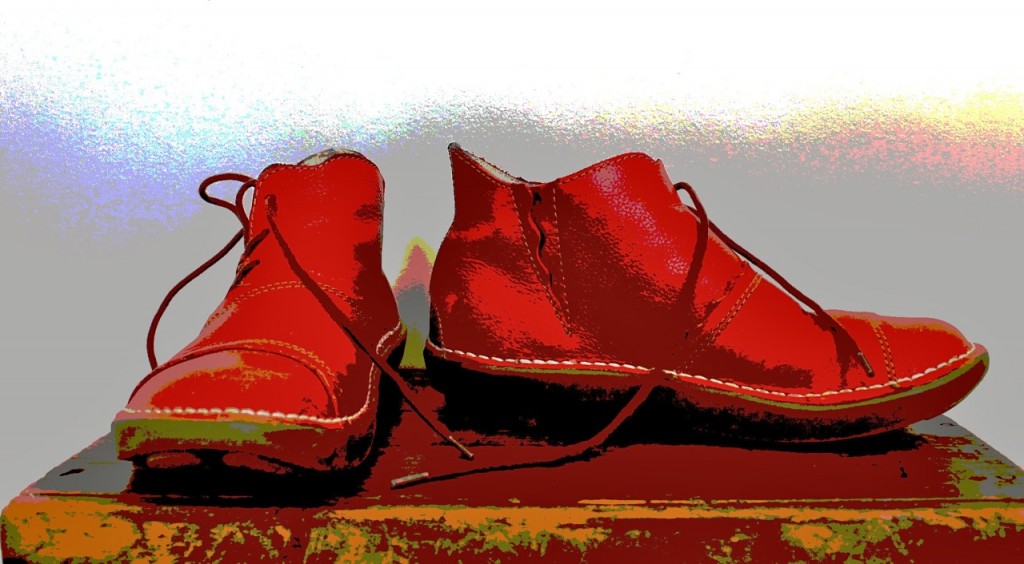 And draw them on the linen, a fairly small piece, about 12″x24″. My friend June suggested it is the perfect door mat size–so I thought why not turn the box the shoes are sitting on into a mat and hook a door mat of a door mat?  Maybe the big rug will be a door mat with a pile of my shoes on it.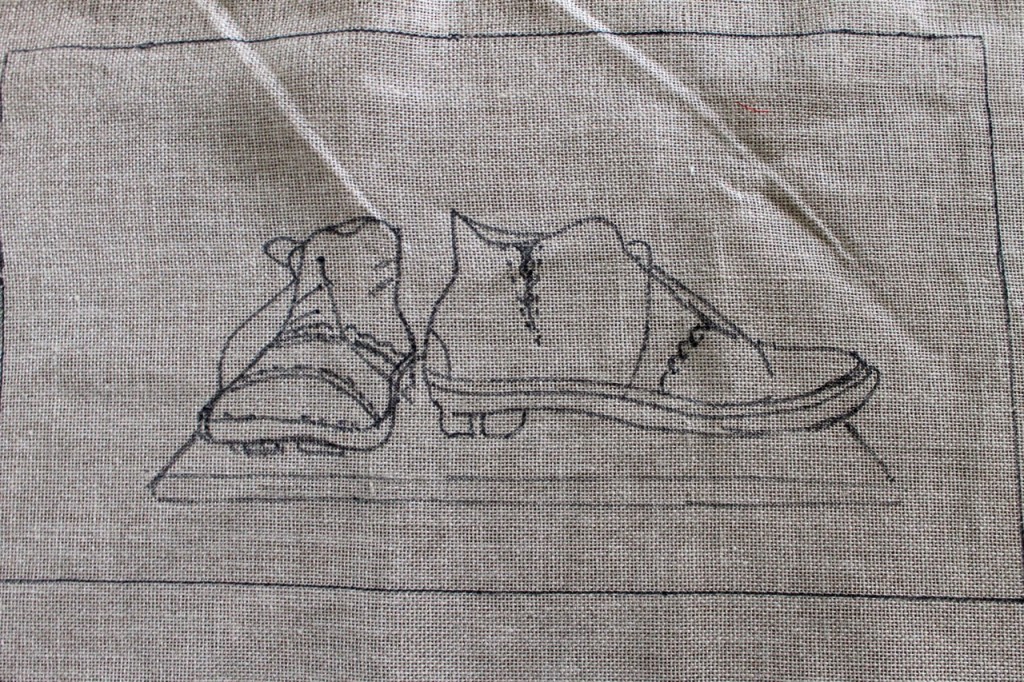 At this point I have given no thought to the background–colour or design. I know this breaks some rules, but it is the only way that works for me. I'll turn the box the shoes are sitting on into a mat and try hooking the main motif first to see where that takes me. Does the shoe on the left look a bit like a duck's bill? Yes, I think some adjustment is needed already–but that is the beauty of hooking; it's way more forgiving than painting.  Next step is finding six or seven values of red in my stash and picking up my hook.