Our local group of rug-hookers attended a great two-day workshop with Anne Boissinot on the weekend. The topic was hooking houses. Anne is full of fun and has much to share about the techniques and the art of hooking architecture. She is a generous and knowledgeable teacher who kept us on our toes and on task almost every minute!  It was a full and rewarding two days as you will see from the pieces below. These are not all the pieces from the class–but the ones I managed to photograph at the end.
Wendy's tenant house: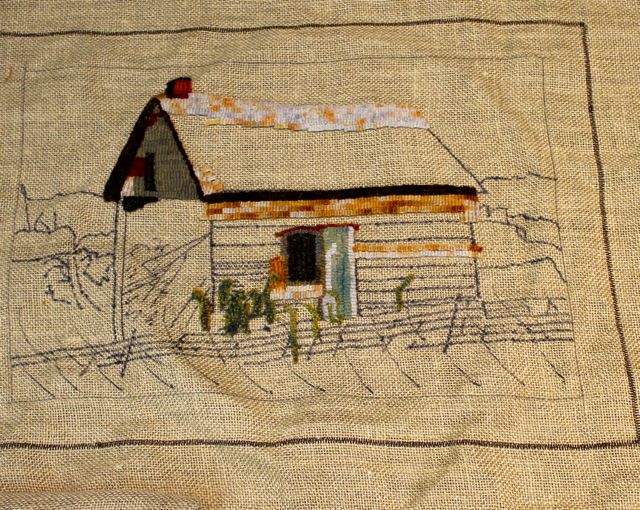 Carol's garden shed: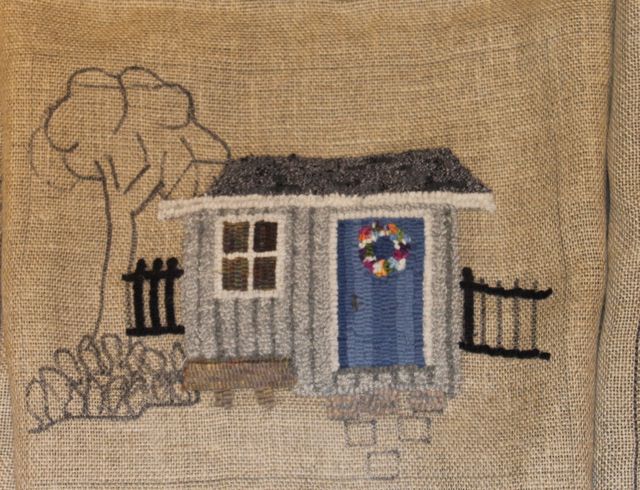 Lise's village scene, a Joan Boyle pattern: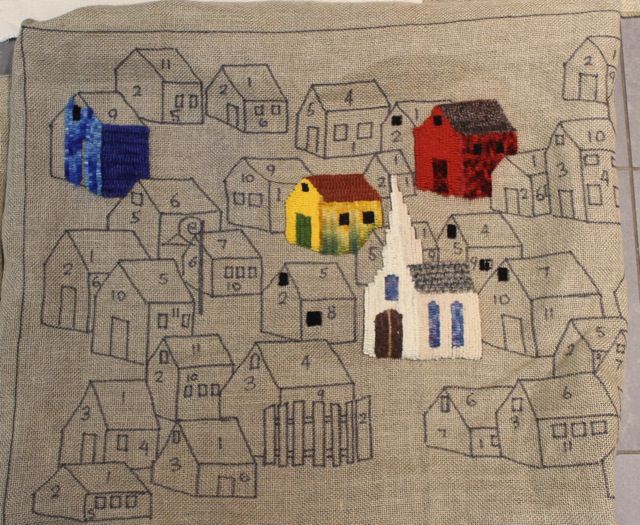 Jane's Japanese Christmas card which she got permission to hook: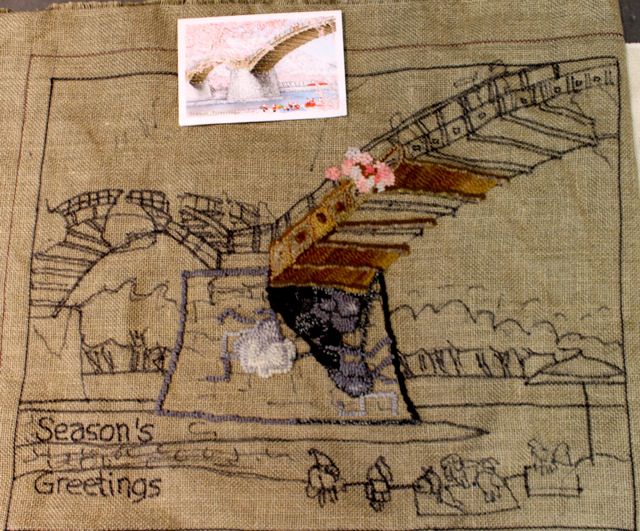 Mary Anne's pictorial–we have to admit she didn't manage all this in two days!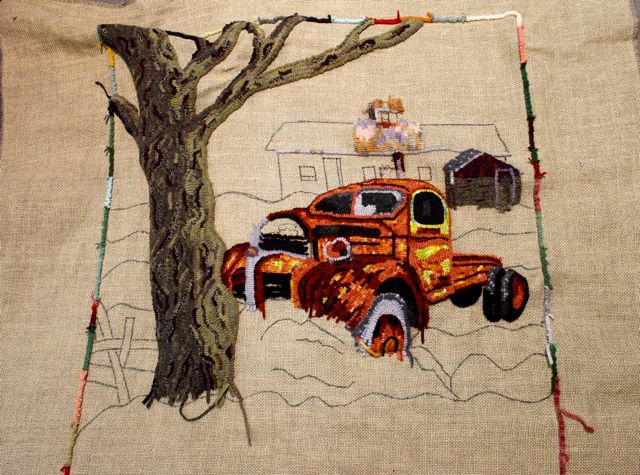 and Liz's house: