Fifteen Moira Mat makers took a Kilim workshop with Anne Boissinot this past weekend. Anne provided us with an amazing array of examples, an overview of the history of Kilims, and a full package of templates to help us design our own Kilim patterns. It was a busy three days with lots of colour planning and problem solving. By Sunday, everyone had a design on their backing — each one with a story and each one different.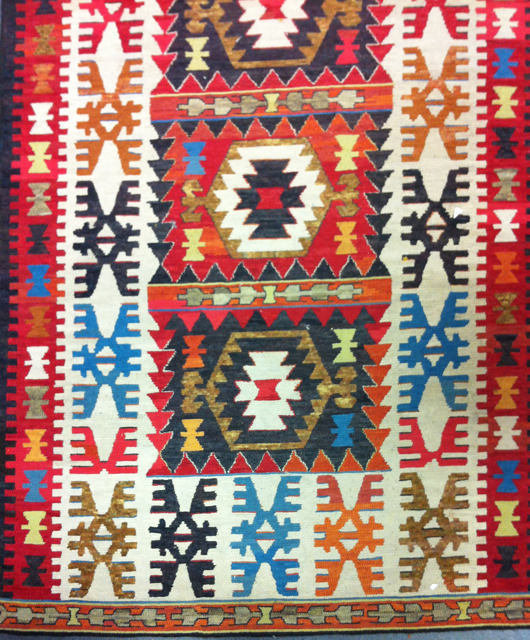 Above is a portion of an award-winning Kilim designed and hooked by Anne and below are a few of the many Kilim examples she brought to inspire us.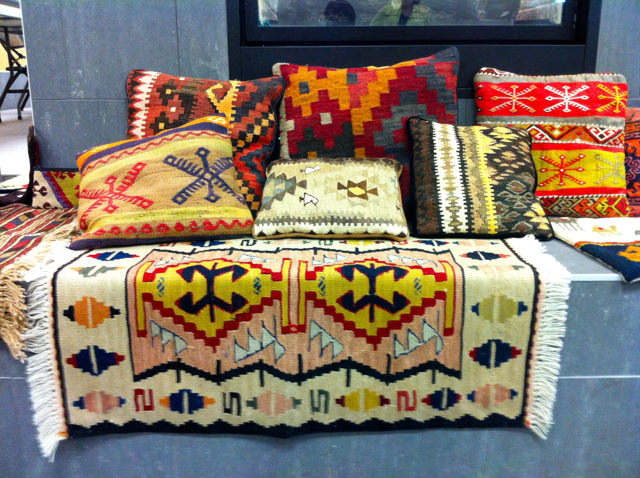 Templates are carefully cut out, traced on the backing and then the hooking begins. Anne was there to support and inspire through every step. The Moira Mat Makers say a big thank you to a wonderful teacher. I am sure there will be some incredible Kilim rugs at the next annual!