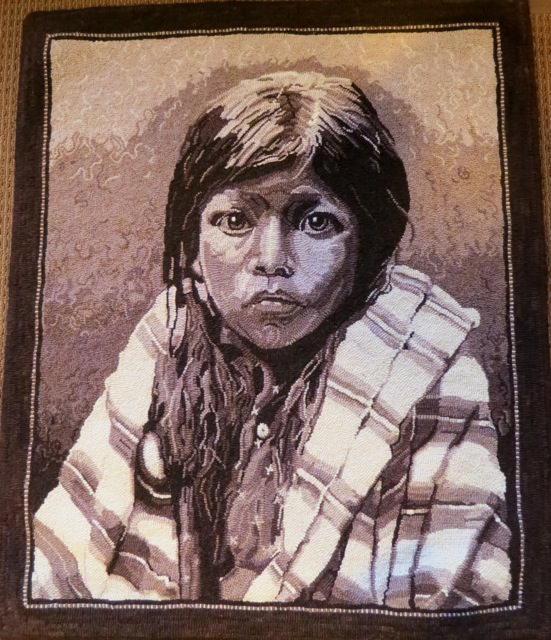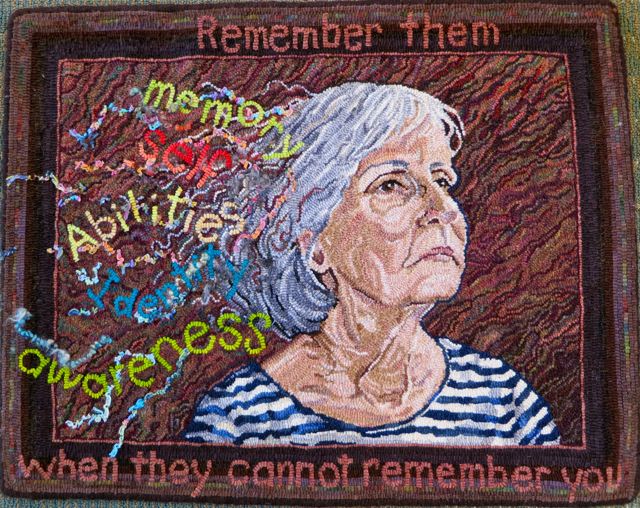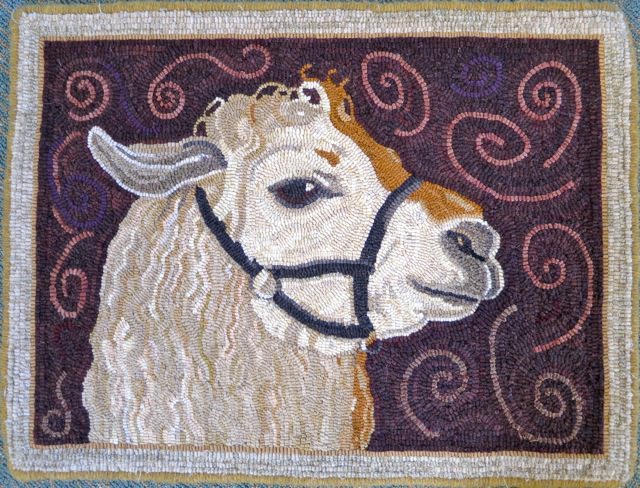 These are some of Donna Hrkman's fabulous rugs. Of course nothing beats seeing them in person–and these photos were not taken under the best conditions.  But their power and intensity (and her talent) are still so evident. There was lots of learning in the four days and there were many wonderful hooked faces, both human and animal, well on their way by the end of the class. Donna teaches regularly and I would highly recommend a class with her.
There were three classes at the school (Nola Heidbreder and Liz Alpert Fay also) and each night the students from one of the classes talked about rugs they had brought to share. This was a great feature of the school not only because we could see great rugs, but it is such fun to hear the stories behind the pieces. Below are just a few: Sunny Runnells' Emily Carr, Sarah Judith's mountain scene and Tanya Graham's forest.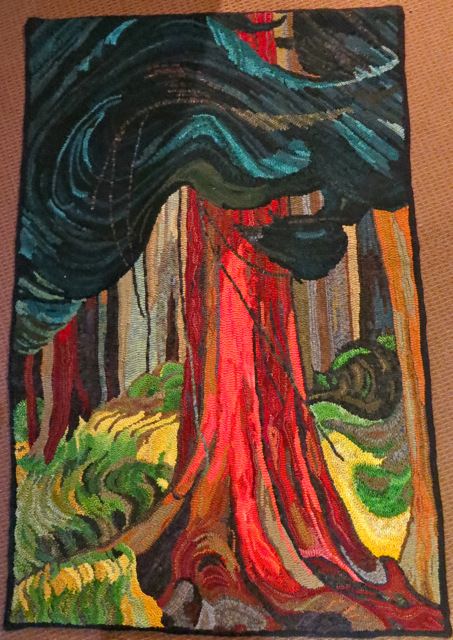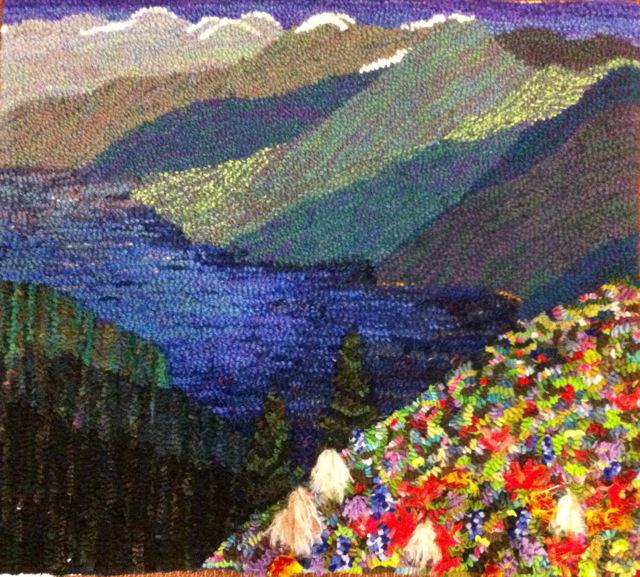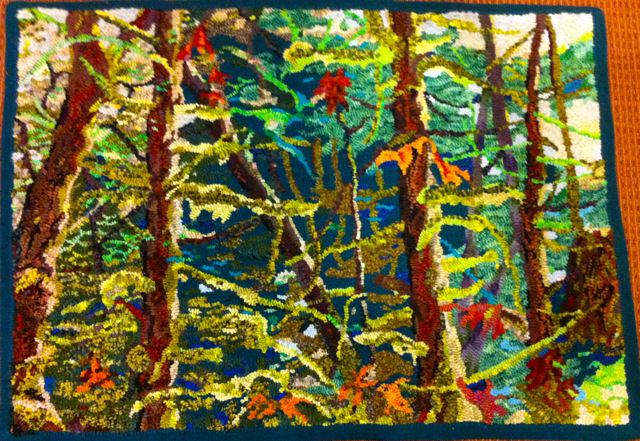 In addition the school offered optional art classes given by Mary Watson. Mary teaches children and took us back to our 9 year old selves, a great freeing approach. This was my first time ever with pastels and I loved it. Below is le vrai Matisse, my table-mate Carol's version and then my demure version.
A great school: wonderful people in a perfect place. Thank you Sarah and Michele.