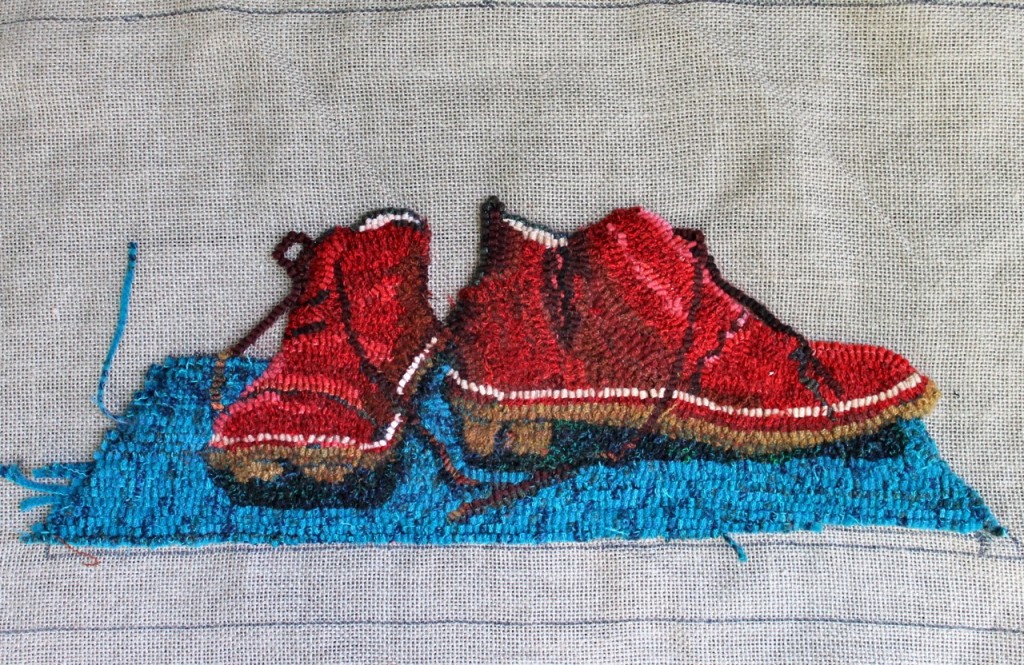 More adjustments are needed (the stitching on the right shoe seems a little bright for one thing)–but the shoes are essentially hooked. Next step, the background and border. I am thinking of doing smallish squares in a medium tone for the background, kind of like tiles,  perhaps getting darker at the edges.
For those of you who have asked, the shoes are made by El Naturalista, a Spanish company. This pair is a few years old and I have certainly worn them in. I have a few pairs from this brand because the quality is tops and the comfort beyond compare. However, I did buy a pair of these yesterday!  Now they would be a challenge to hook!  (Apologies for the dip into shopping channel mode–shoes do that to me!!!)
I'll be back with the background soon I hope.