Today was my day to volunteer at a local independent art gallery. I love this space — open, bright and full of wonderful pieces of art. I like to take my hooking because people are always interested — and it is a good chance for me to make some progress on the wedding rug. This morning I 'turned the corner' — actually the third corner, the corner with the wedding date.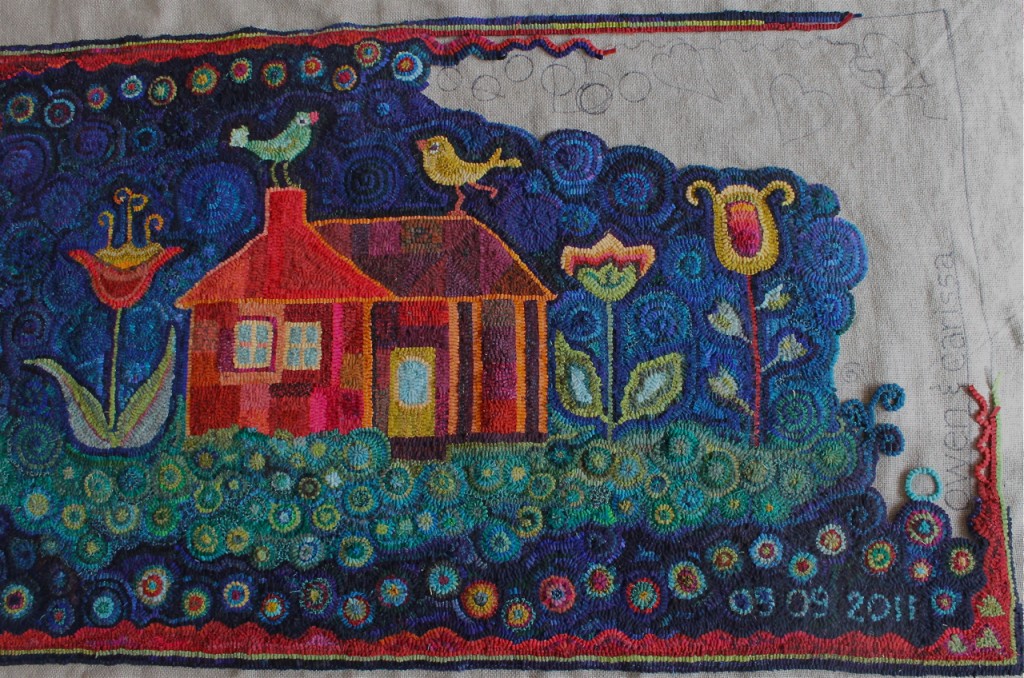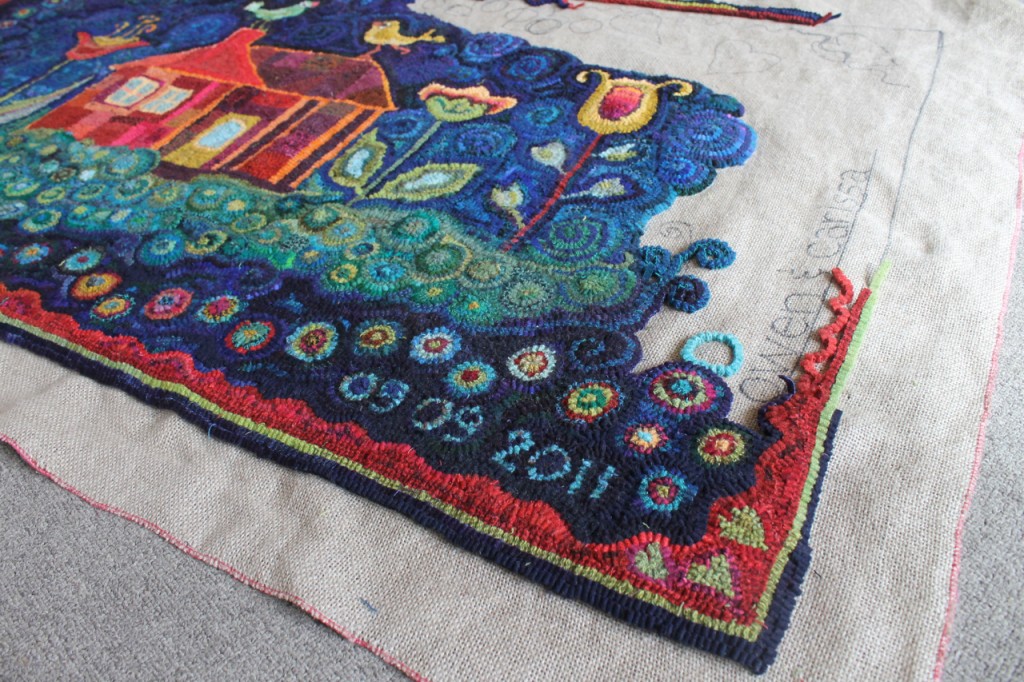 I have loved working on this rug. Any one who saw it today commented that I am more than a year behind with my wedding gift. The fact is that I did not even begin this rug until last June — so yes I am late, but I am not taking forever. It will be done by 12 12 12, that magic date, or before.
I had planned to have Owen and Carissa's names on the side of the rug, but I see now that there is not enough room. Once I get the row of bubbles and the border the area will be full. This side needs to balance roughly with the left side. A rug like this is organic, and as I have said before, you develop a relationship, rug and rug hooker, and all decisions are shared. There have been times at this stage in a rug where the rug and I were merely tolerating one another until the project was over. But my relationship with this rug has been a happy one, and one full of discovery. I have learned more about background, about colour and about design. And I will be even happier to see it on Owen and Carissa's floor. They tell me that they have the spot waiting — so I'd better get back to the frame! I'll post my progress after the weekend.