Amos put a comment on my blog yesterday. If you click on the wedding rug in the photoblog section you can read it. Amos is one of the people whom I taught to hook in Matangwe, Kenya. Through some kind of wired magic the residents of this small village on the other side of the world, a village without electricity or clean water, are in touch with me–they send emails, read my blog and are my friends on Face Book. Amos was an eager rug hooking student. His very first piece, below, was beautiful. He designed it himself.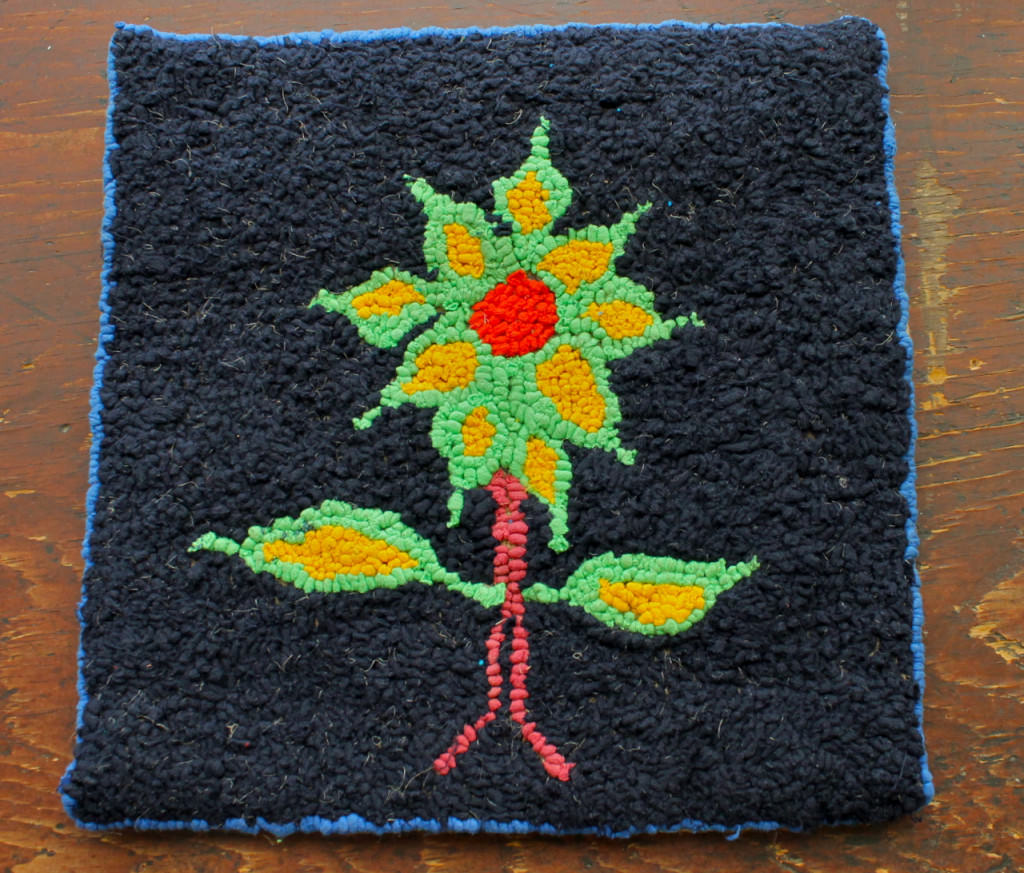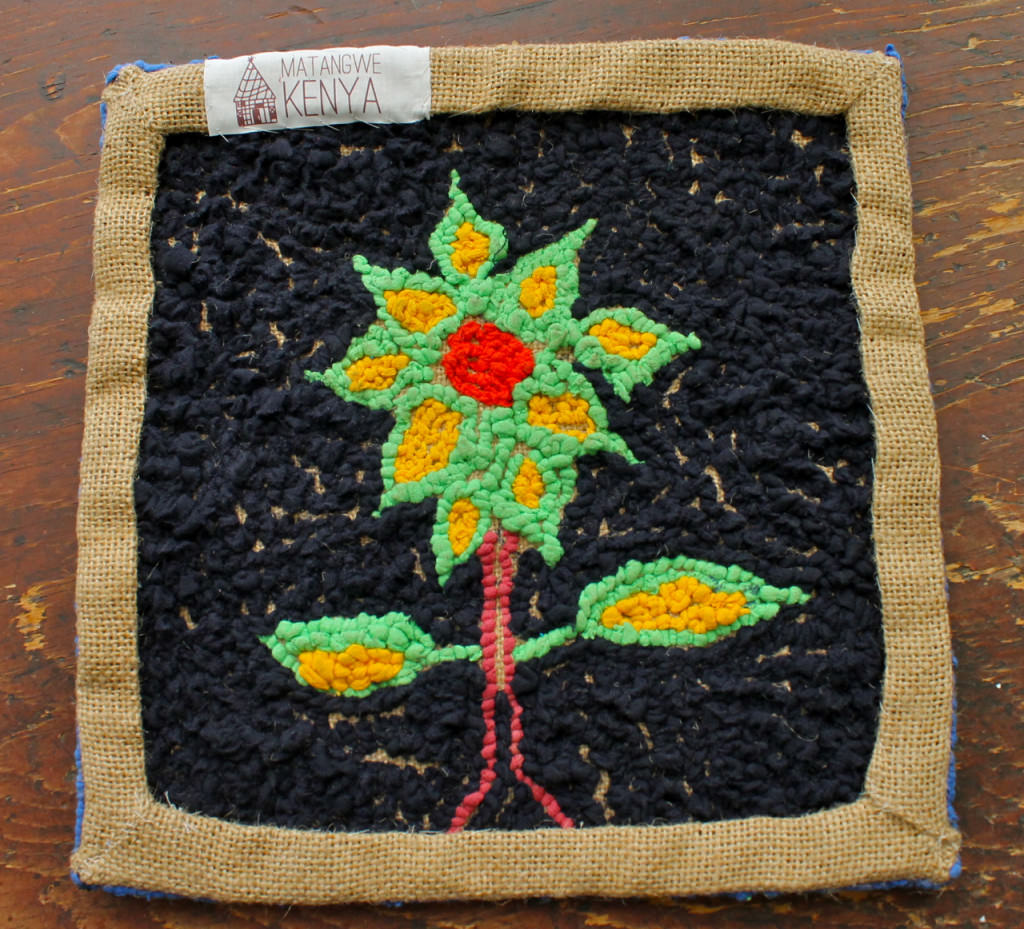 I am showing you the reverse side for two reasons. First, so you can see the quality of Amos' hooking, but also so you will notice the label. I've had these on the blog before–they are a collaborative design between Alice, one of the Matangwe students, and my friend and great designer, Melanie. This is just the beginning of what we hope will be a sustainable project for the men and women of Matangwe.
Amos has certainly been doing his part to further the craft of rug hooking in the Matangwe area. Below is a photo he sent of some of his students. You can see him in the front row. These women are using hooks and burlap which were donated by rug hookers in Belleville and Kingston Ontario. We are hoping to find a source for burlap in Africa but in the meantime, we will need more hooks and burlap for my visit next January. I am hoping to have some donated at the area hook-ins in the fall which I will be attending. This is just a small way that we can set the people of Kenya on the path to self-suffiency. More on this later! In the meantime, congratulations to Amos and the rug hookers of Matangwe.