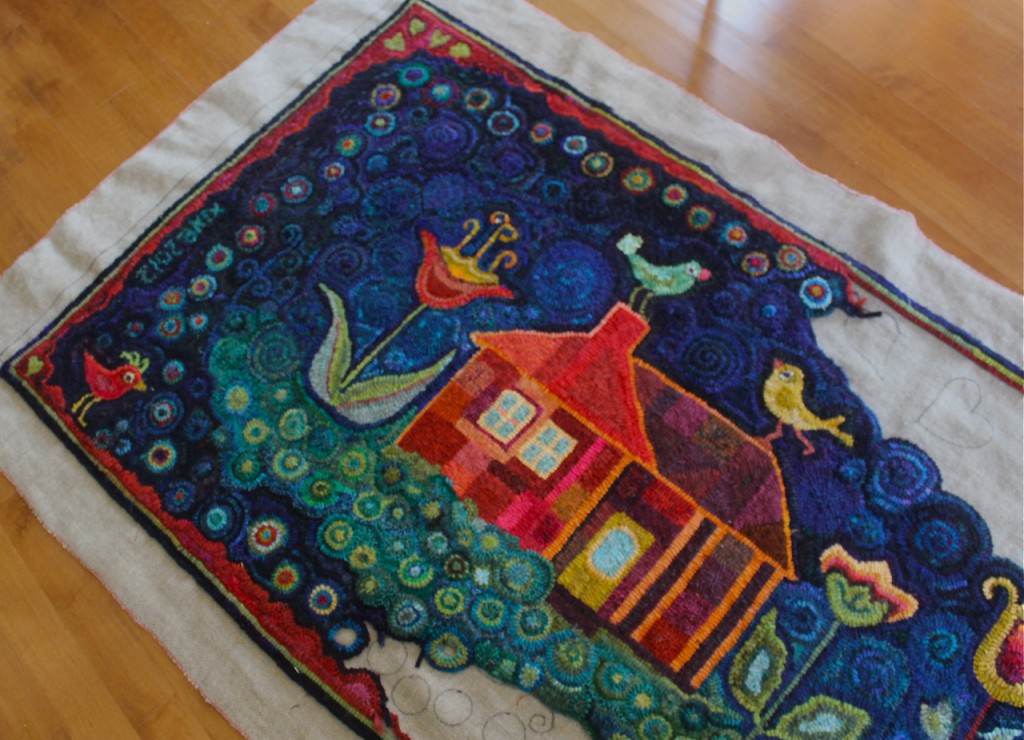 Carissa's birthday is 12 12 12 this year–a special day–and I would like to have this rug done! I set a goal for the weekend's hooking and I managed to get there. It helped that I was beside a window with a great view, listening to good music and good radio. Each of the circles in the wandering border is like its own little colour study. I would chose three primaries, or three shades or analgous colours or complementaries etc., a little challenge for myself. I guess I like to set challenges and play games as I am hooking; it keeps things interesting.
Still some decisions to make on the right-hand side of the rug, but mostly just more of the same. I am going to set a hooking schedule. It gets harder now, as I start to work with leather and sweaters. Am making some small colour therapy pouches, working my way up to some new bags. Need to get back into the groove. And mittens will be appearing soon too. I love the fall!
Meanwhile, tomorrow I will be making new screens for printing some of the new designs. Will be at Bookhou, one of my favourite places! I will try to take some pictures to show you.