My sister brought me back a wonderful gift from her trip to England: a pattern on linen designed by Vanessa Bell for Omega Workshops in 1913. The label tells the design was originally watercolour, gouache and graphite on paper. If you look closely at the photo below you can see the graphite grid and the watercolour layers. What a gift! It combines my love of textiles and my love of watercolour. Not to mention my longtime interest in the Bloomsbury group.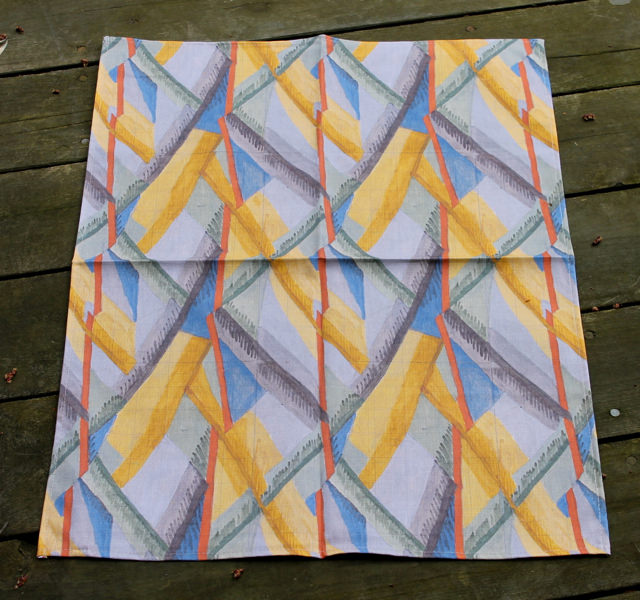 So I started searching out more information about Bell the artist and textile designer. I had read this article about the show at the Dulwich Gallery in London curated by Canadian, Sarah Milroy. Her characterization of Bell is appealing: I like her commitment to freedom of expression and pleasure…and there is such joy in the way she embraces colour and sensation in the world. … The word that keeps coming to my mind is ferocious: There is something ferocious about the vitality of this woman."
The Artsy editorial by Demie Kim gives more details about Bell the designer: Blurring fine art and applied arts, Bell was also an innovator in the realm of design. With Fry and Grant (her longtime partner and the father of her daughter, Angelica), she co-directed Omega Workshops. Their modernist products ranged from furniture to stained glass and mosaics, as well as textiles, which Bell patterned in vibrant hues that revealed her distaste for restrained Victorian designs. In 1915, she began to incorporate these fabrics into popular dress designs.
Vanessa Bell also designed many of the covers for her sister, Virginia Woolf's books. And to complete the circle for me perfectly, Random House has recently issued a modern interpretation of Vanessa Bell's covers of her sister's books in collaboration with Marimekko. How perfect! And I must thank my own sister whose gift set me on such an interesting line of discovery.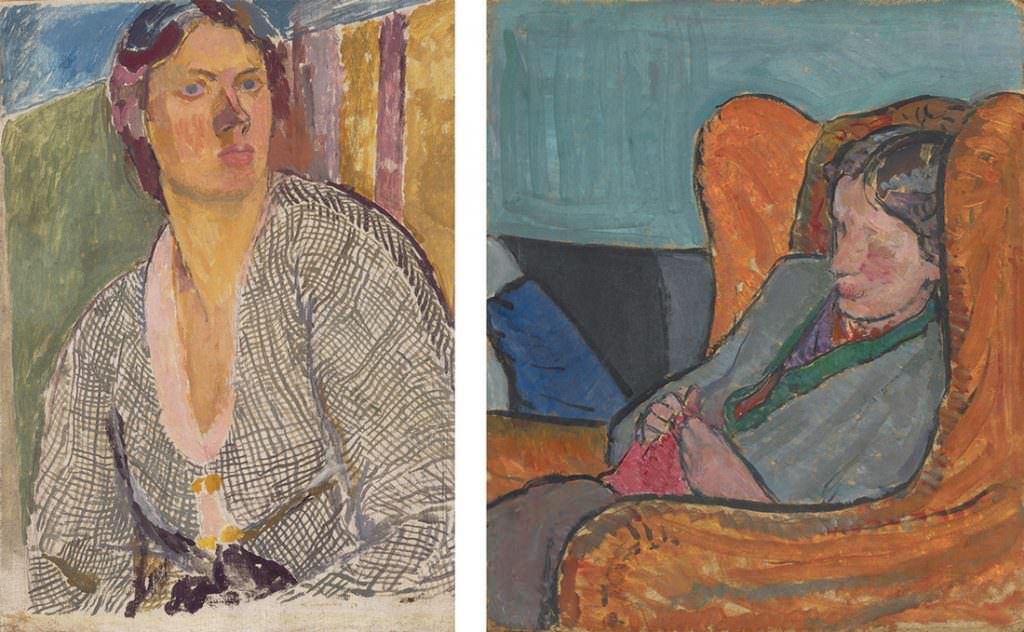 Left: Vanessa Bell self-portrait. Right: Vanessa Bell portrait of her sister, Virginia Woolf