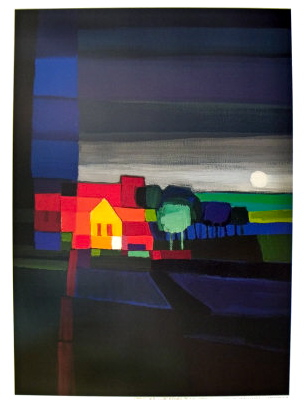 I love the way Ton Schulten uses colour blocks, the way he juxtaposes brights and darks in his landscapes, and the way he riffs on a colour, exploring all the anal0gous hues. His borders (this time only one!) make me sit up and take notice of what is going on inside them.
Influence/inspiration work in mysterious ways. Below is a delightful Québecois mat which I have not looked at or thought about since I took this picture in 2007. When I saw the photo file of it today, I was astounded. A part of the rug stayed with me on some level, and some of its 'thinking' emerged as my own version in the wedding rug.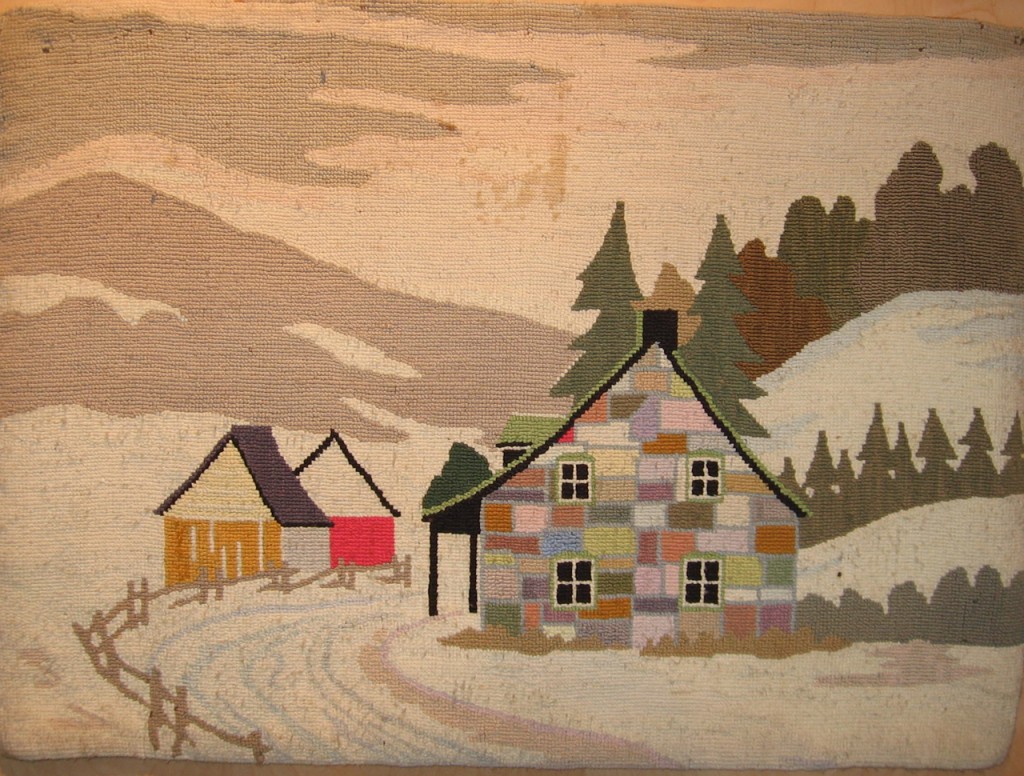 Look at the way the depth of the black rooves and window panes make the rest of the pastels pop. Stark contrast again. And of course blocks of colour–this time pastels outlined in a soft gray.
My life has slowed down a little and the tremendous heat has abated so I have had a chance to get back at the wedding rug. I will post a progress report tomorrow.