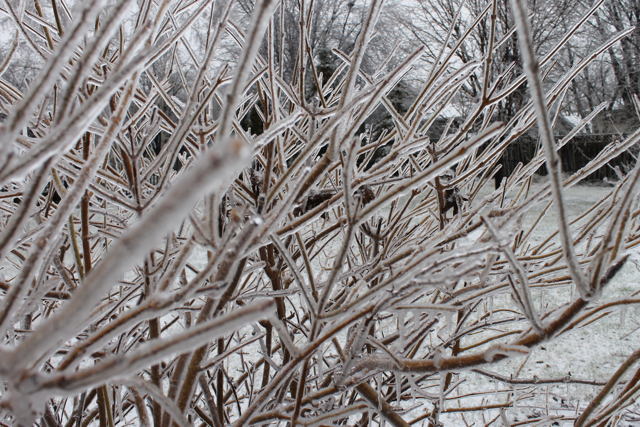 Yesterday was ice; today snow. Winter is back in Ontario. It is an excuse for reading by the fire and hooking by the window as the snow blows around in looping circles. Since this is an inside day, I thought it was a good time to share three articles I have lately loved–for outside and inside living.
1. Annie Liebovitz on How to Sustain the Creative Process: (full article here)
"Talent is something anyone can have. It can go away. It needs to be nurtured, taken care of. The best thing about getting older is that you kind of know what you are doing — if you stick with something. It doesn't get easier. But you get stronger. Pilgrimage is an exercise in taking care of what I do. My books are my way of being able to express myself completely."
2. Beauty and Wisdom from Steinbeck's Letter to his son Thom (full article here)
First — if you are in love — that's a good thing — that's about the best thing that can happen to anyone. Don't let anyone make it small or light to you.
Second — There are several kinds of love. One is a selfish, mean, grasping, egotistical thing which uses love for self-importance. This is the ugly and crippling kind. The other is an outpouring of everything good in you — of kindness and consideration and respect — not only the social respect of manners but the greater respect which is recognition of another person as unique and valuable. The first kind can make you sick and small and weak but the second can release in you strength, and courage and goodness and even wisdom you didn't know you had.
3. Cold Weather Food from Ruth Reichl (delicious link here)