Molly Peacock has a poem, The Happy Diary, which she "started one day, when I was undone".  In the poem, she lists the simple things that make her happy. I have long practised this as well. It is so easy to get bogged down and miss the beauty. So here is today's list.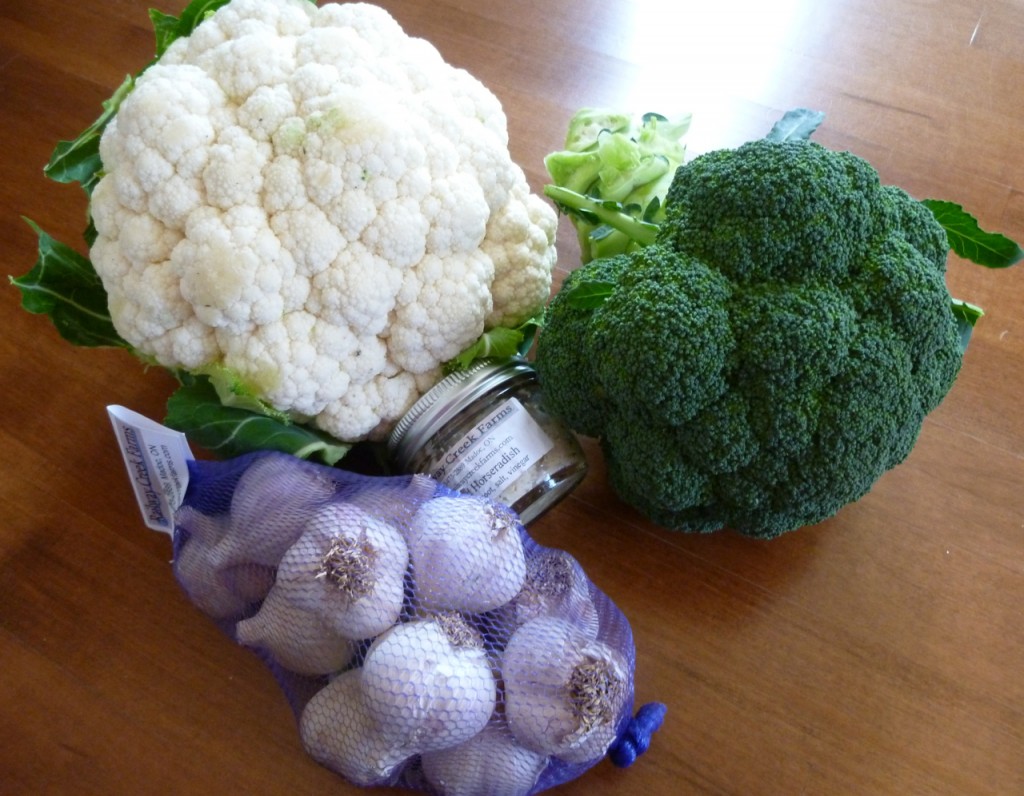 1. I biked to the local market today and was delighted to see it was bustling. Why would you buy imported produce when you can get super fresh vegetables in December from local growers? And forget the Chinese garlic–this was grown in Hastings County!
I also buy my coffee on the market; it comes from an all female co-op in Mexico. Today, however, I bought Kenyan in honour of what I'll tell next. Btw, this coffee is roasted in Stirling ON.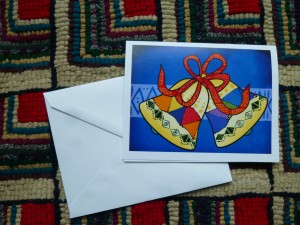 2. I am going to Kenya at the end of January to do aid work. The local branch of the CFUW has been selling Christmas cards to raise money for the renovation of the school in Metangwe, the small town I will be working in. I am delighted to say that we are very close to our target amount. This Canadian donation will help build 6 new classrooms so that more children will be able to attend school, and, as importantly have a hot meal each day. Thank you to all who contributed.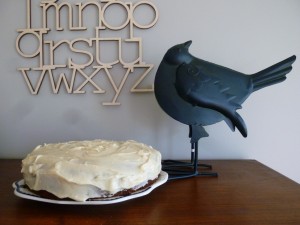 3 & 4. Last week at the sale, one of my rug-hooking friends brought this amazing bird for my studio. We all loved it so much it has stayed in the kitchen! Thank you Liz. Beside the new bird is a banana cake, baked to take to friends tonight.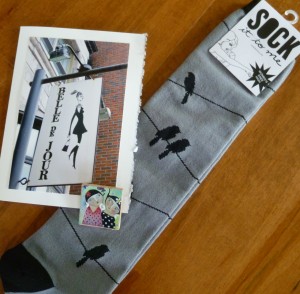 5. Notice a theme here? My friend, Linda, gave me an early birthday present–one of her amazing photographs on a card, a hand-made broach from a  St. Lawrence Market vendor, depicting two friends, and–BIRD ON A WIRE socks!!