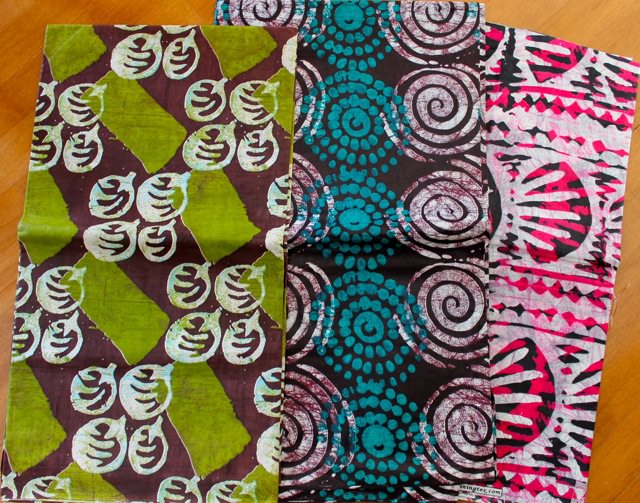 One of my great joys when I am in Kenya is checking out the wonderful cotton fabrics available. This year I bought most pieces from two market stalls in Bondo, and a few additional pieces from streets stalls in Kisumu. Above is a selection of what the women call Kitenge. These pieces are polished cotton and  come in 3 metre lengths. Below is another version of waxed cotton and about twice the price per metre of the material above. The designs are layered and complex; this fabric comes in 6 metre pieces and comes from Nigeria and Tanzania. Both of these styles of cotton print make marvellous strong linings for my leather bags.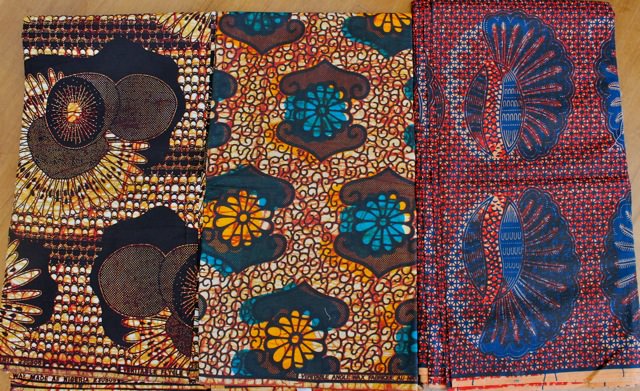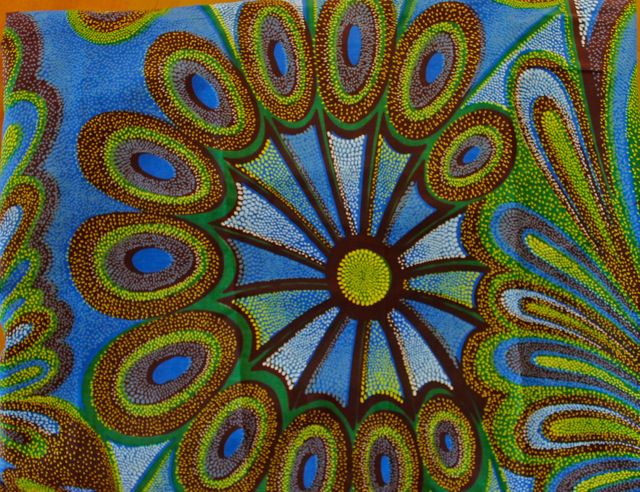 Another cotton print which is available is called a Kanga, or in Matangwe, a Lesso. This is a rectangular piece of cotton which has a border and a kiswahili message on it. The women wear these as overskirts, head scarves, shawls and baby carriers.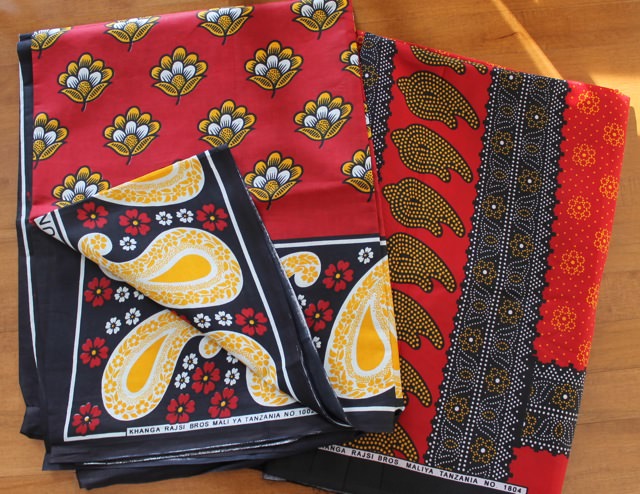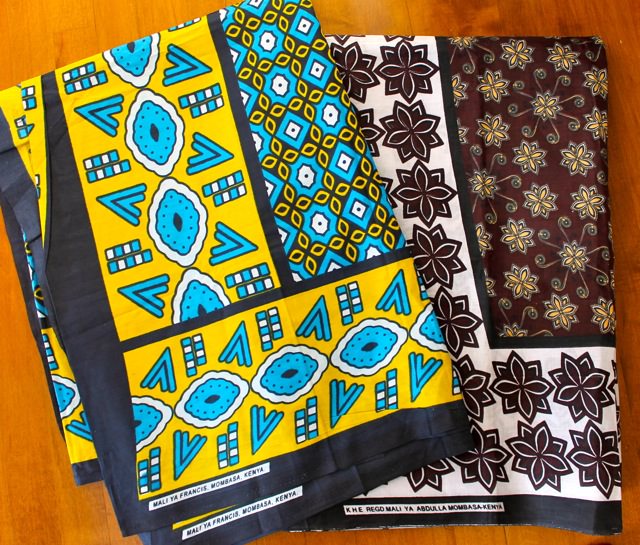 But what I value most is seeing how the Kenyan women wear these fabulous patterns. They combine two or three patterns at one time–and in spite of their difficult lives, have a look of elegance and dignity.