My birthday was a few days ago and I received the perfect book: Footnotes form the World's Greatest Bookstores  by Bob Eckstein. You can find the link to it here. The most delightful sketches of bookstores fill this book as well as 'true tales and lost moments from book buyers, book sellers and book owners". I'm charmed and intrigued by every page. I've included some of my favourites below. This is a compact soft cover book inside a hard outer case–not too big to carry with you!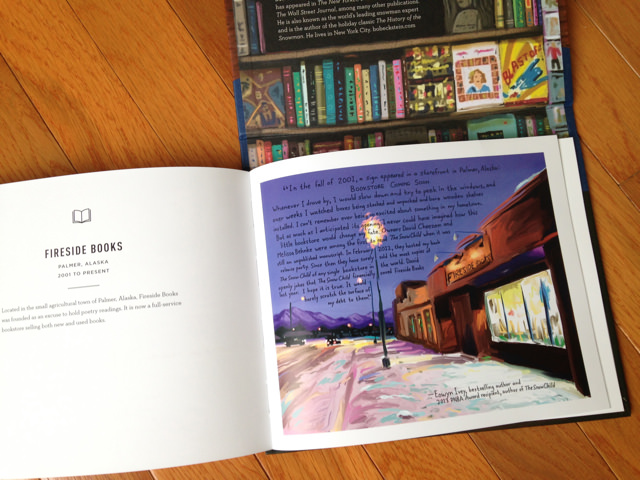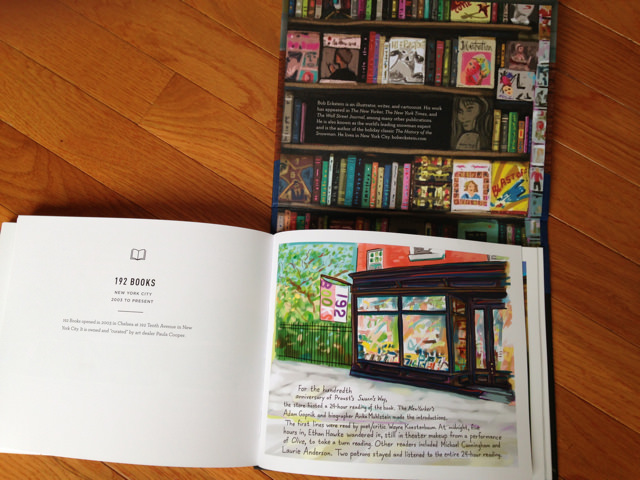 2. Patti Smith's New Yorker article in today's online version.  I didn't know that she was asked to sing at the ceremony before it was announced that Dylan had won the  Nobel for literature, and that it was her decision to sing Dylan's iconic song instead of one of her own. It is interesting to hear her describe her experience  as well as events leading up to the performance–beginning with her birth 70 years ago this month.
3. Cranberry Pear Conserve.  We had a big bag of local late pears which we needed to use. This recipe made 7 jars of a delicious ruby-coloured condiment for poultry or cheese. Our family is limiting our gift-giving this year and keeping it to hand-made or second-hand. I think these jars will be perfect.