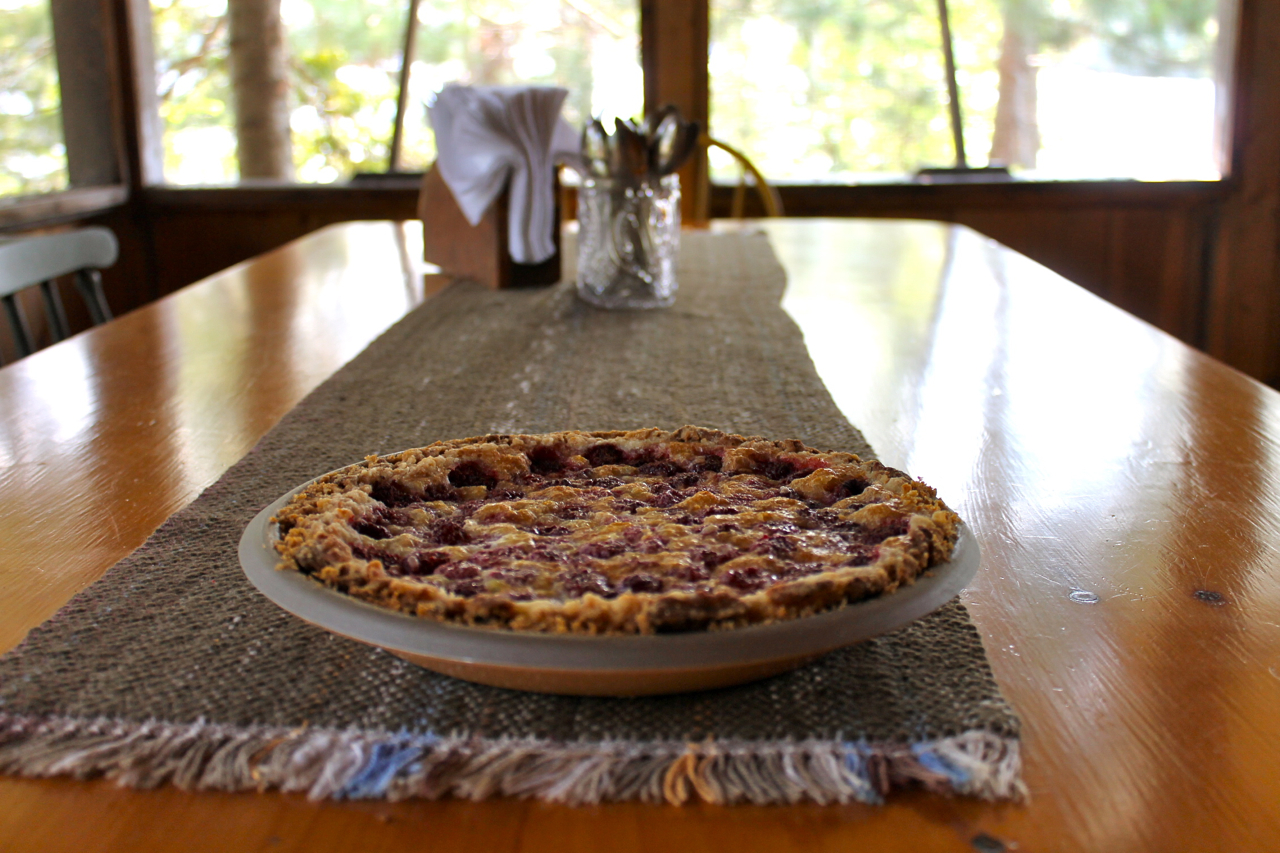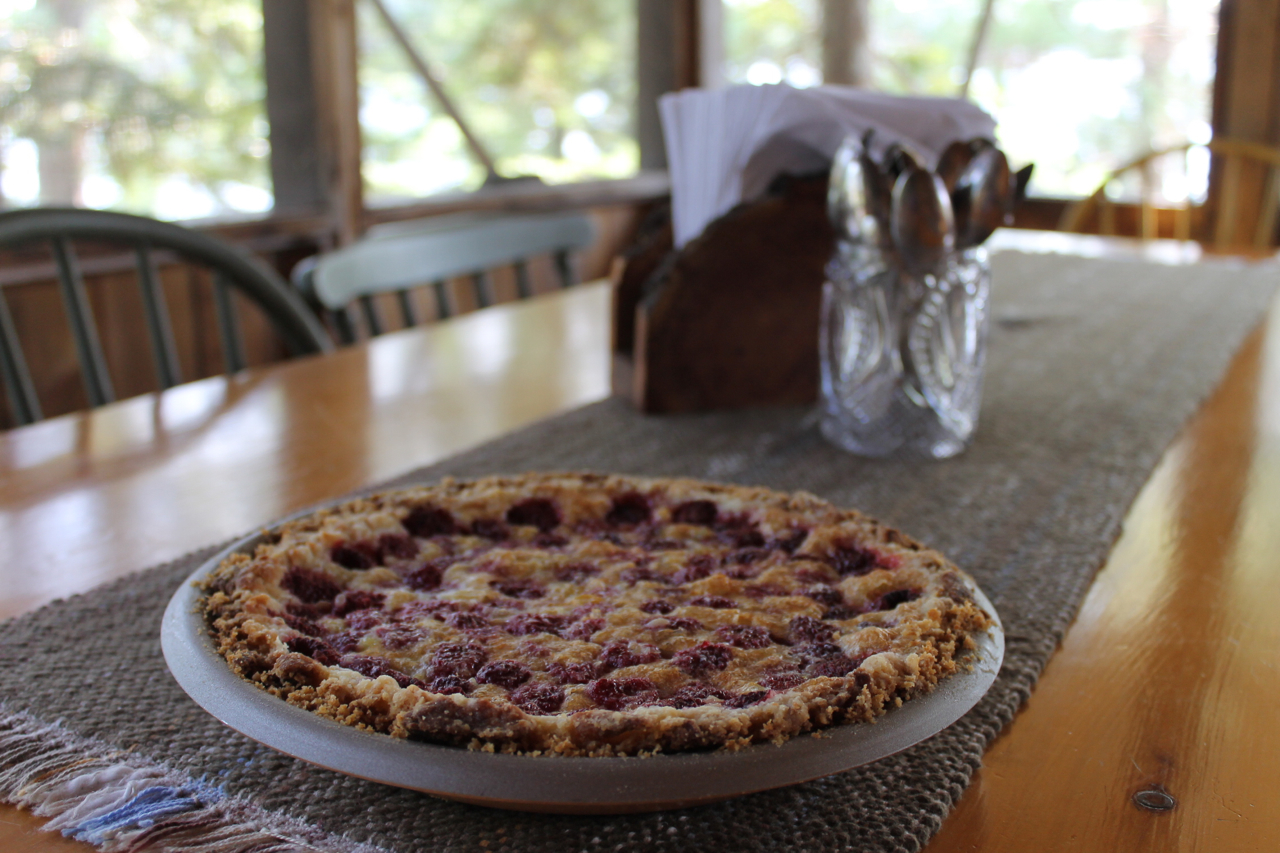 I know that this is not a food blog. But, all the same,  I decided to post this recipe. Because it is easy. Because you can vary it to use each fruit as it becomes available, from strawberries to raspberries and blueberries, to plums and peaches and even apples. Because it is delicious. Because people always ask for the recipe. I have been making this for 30 years and it has become a family and particularly cottage staple. And even in the blistering heat—you can make it early and let it wait for you in the fridge.
I have been hooking, quite a bit actually, and am just about to start the birds. I am going to wait before posting to see how things go. Stay tuned. And the recipe? Just below the next picture of the verandah, my favourite place with a book (there is a big wicker couch just out of this photo). I have finished all five Maggie O'Farrell books–and my top recommendation? The Vanishing Act of Esme Lennox. Wow! Read the book. Listen to the short video on her web site to give you an idea of her subjects and style. You will not be disappointed.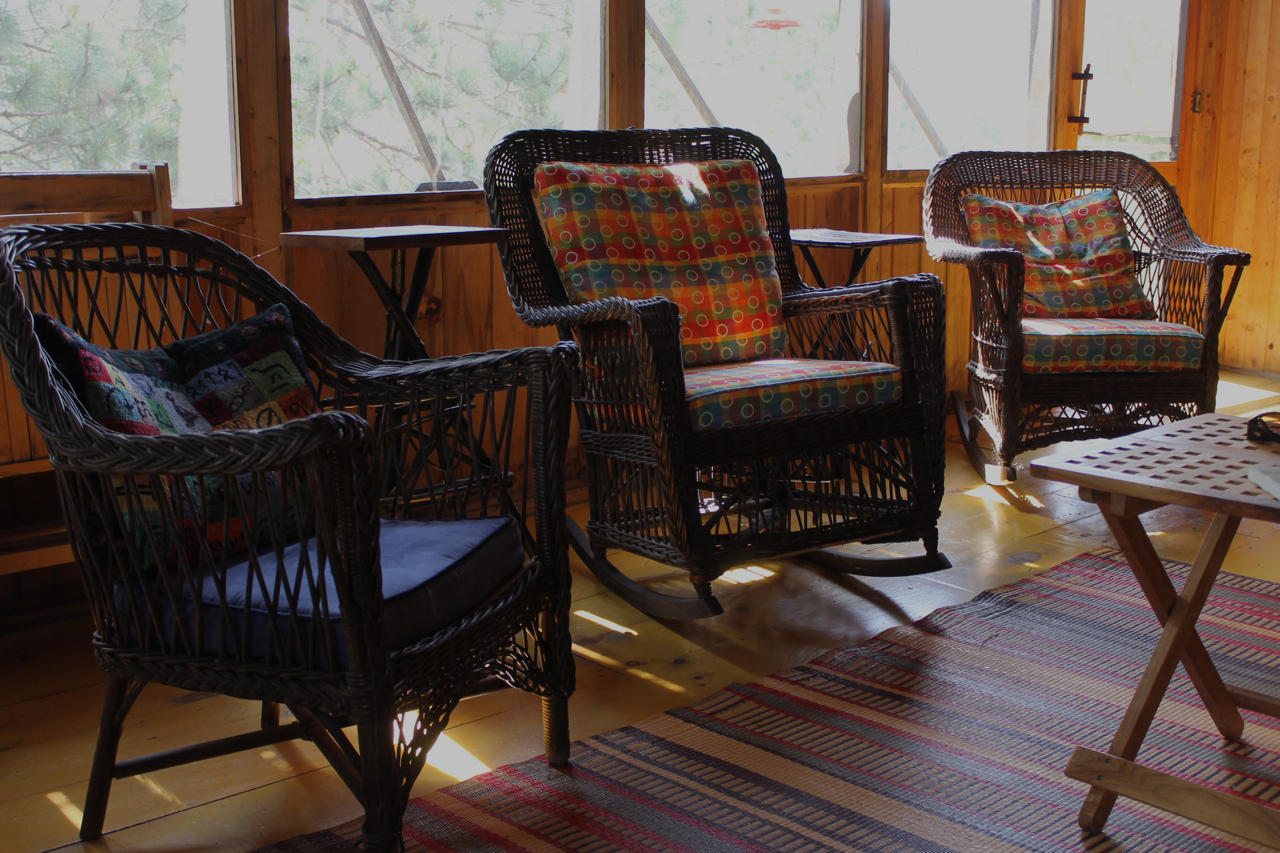 Fruit Kuchen
 1 cup all purpose flour
2 cups fruit–raspberries, strawberries, blueberries, sliced plums, peaches or apples
2 tbsp white sugar
3 large eggs
pinch of salt
1 tbsp white vinegar
1 cup sugar
1/2 cup butter
2 tbsp melted butter
Combine flour, salt, and 2 tbsp sugar. Work in butter and vinegar. Spread mixture on bottom and up the sides of a pie plate or layer cake pan. Arrange fruit in pan. Beat eggs lightly and add sugar and and melted butter and pour of the fruit. Bake at 400 for 10 minutes. Reduce to 350 and bake until golden brown.
This serves six. To use a 10 inch pie plate use 1 1/2 times the recipe