In April, my friend Anne and I went on a sketching trip to Goderich. I posted a couple of sketches here and planned to post the others, but did not get to it until today. Since the start of that trip I have been using the Hand.book Travelogue sketchbook in the 8″ x 8″ size and I like the format very much. It's not too big to tote around yet gives ample room so that the sketch does not feel crowded.
Below is the Goderich train station. It was a sunny, very cool April day down by Lake Huron and we sat bundled against the wind to sketch this wonderful building. It had been moved from its previous location, because like so many railway stations in Canada, it is no longer in use. But it has been beautifully restored and houses a restaurant now.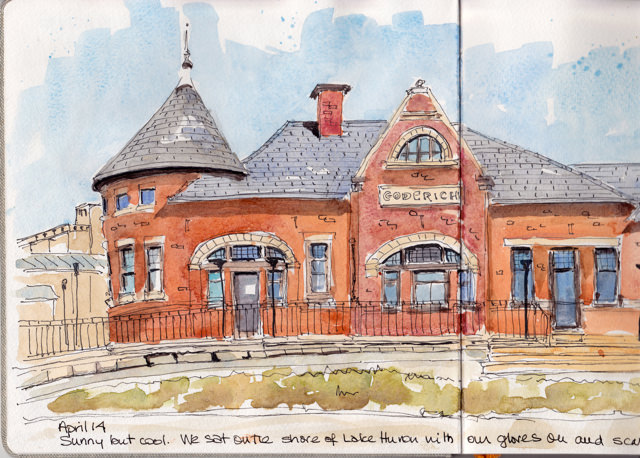 What follows here are some of the cottages on the Goderich streets. You can see I am still working out how to do the windows. It's an on-going search.