I'm still in Montreal and it's cold and icy–but this is still one of my favourite cities. This morning we all went to a great spot, Paquebot, a coffee shop on Rue Belanger, close by my son's house. It is such a treat to be in an independent café with a unique decor and a personal touch. And a bonus for sketching–their china and much of their decor, are my favourite colour. And — oh yes– the coffee and scones were delicious!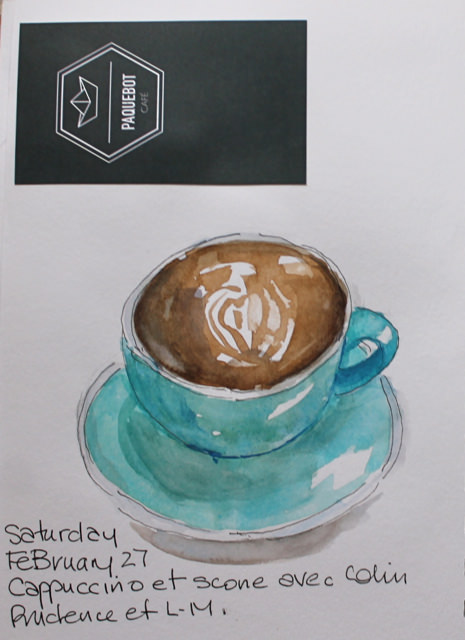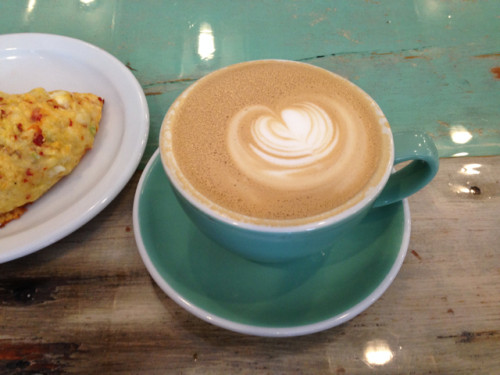 Here we are walking home with the birdbrain tote/diaper bag in action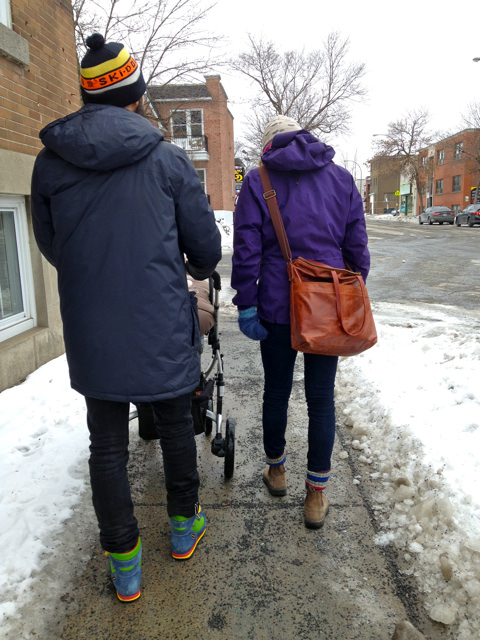 And here is a sketch from yesterday in Westmount. I was sitting in a café and sketched what I could see out the window. I stayed long enough to have two cappuccinos, the second one in a red cup! It's far too cold and windy to sketch outside, so it's great to find a café with a view of interesting buildings. I am enamoured with so many of Montreal's turn-of-the-century structures.