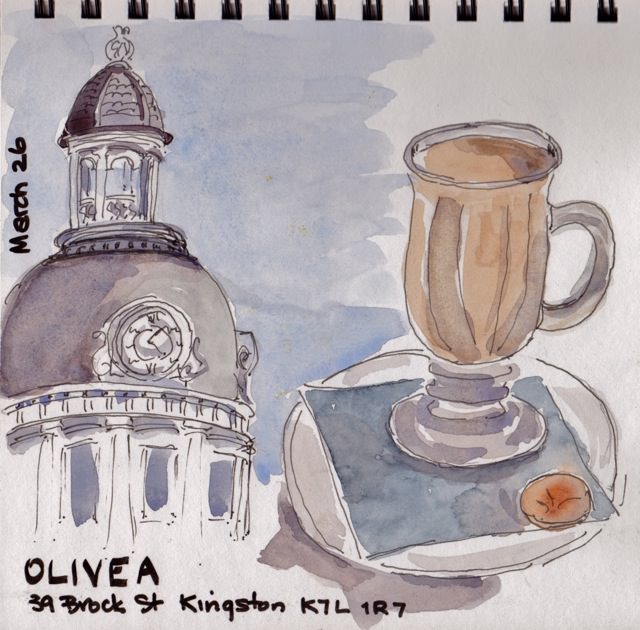 My long-time friend A was here this week for four days of sketching . After visiting the best recycled clothing store on day one, we headed for Kingston via the ferry and lake shore.  It's still very cold in Ontario and the ferry makes its way through the ice. The shore is  lined with great old limestone buildings–and I really want to come back in warmer weather to sketch. Speaking of old limestone–Kingston is full of it–and we spent a lovely hour in Olivea on the market square sketching the city hall.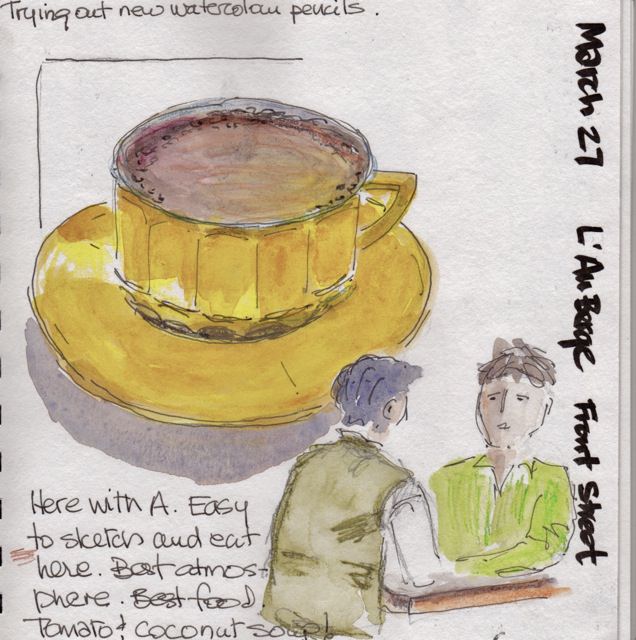 I got some new watercolour pencils this week and used them in this sketch of my favourite place in Bv to have a latte…or a croissant…or absolutely anything they serve. Like so many small Ontario cities, our downtown is in decline and we are soooo lucky to have this gem there. I had just begun to sketch these two men when they finished their meal and left–so a very sketchy sketch of them.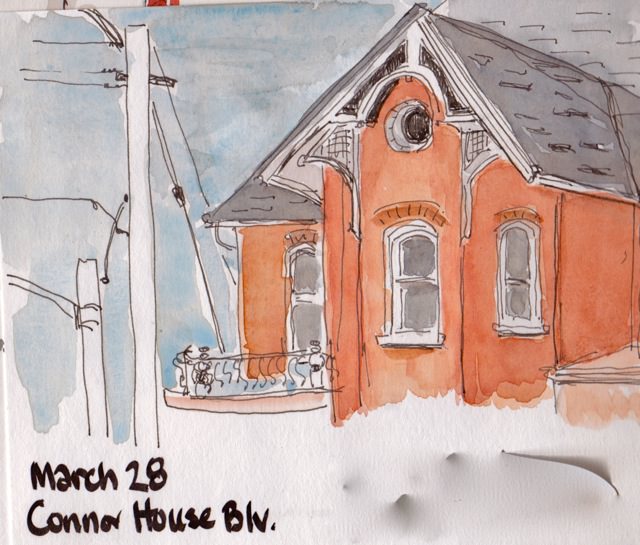 It's still too cold to sketch outside here, so this was done looking out the library window 30 minutes before a meeting. It's a great old Victorian with lots of angles and details. I'm trying to do straight on-ink and accept the mistakes, the errant lines, as part of the process. Still trying to loosen up. I begin an on-line course soon and hope it gives me a big push in this direction!