I have been planning a longer quilted Grainline Tamarack jacket for some time. Our third lockdown seemed the perfect time to tackle the big project. I had gathered a basket of pieces from previous projects, well-loved garments and a stack of remnants from Doops Designs. I wanted this to be a happy, warm spring jacket and I think I've done it!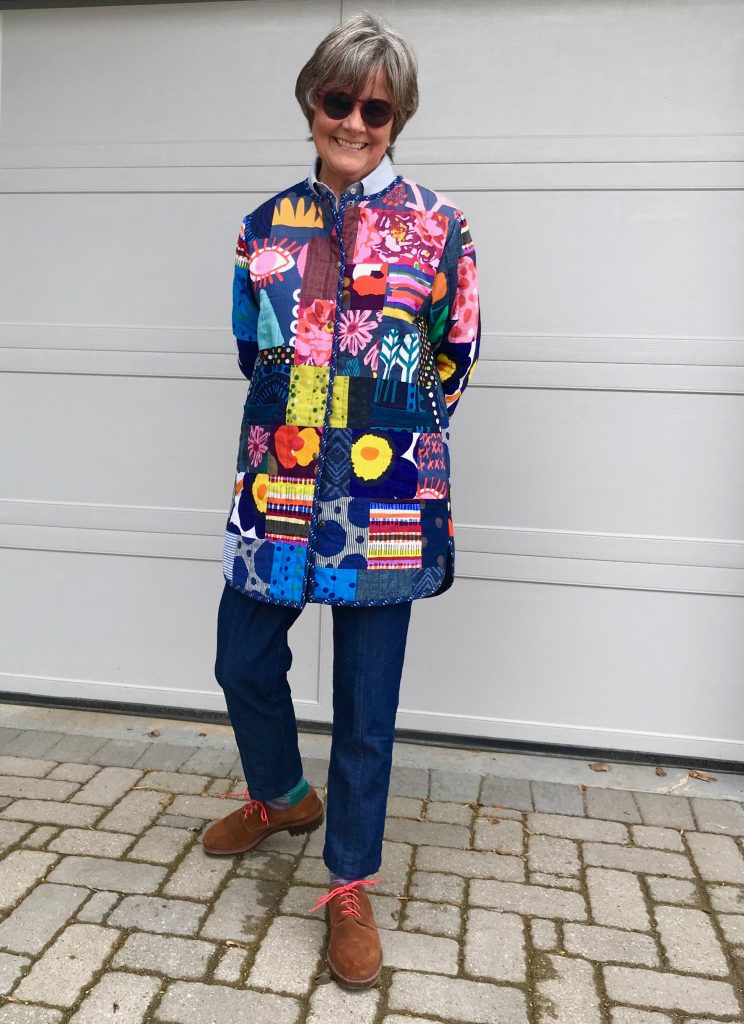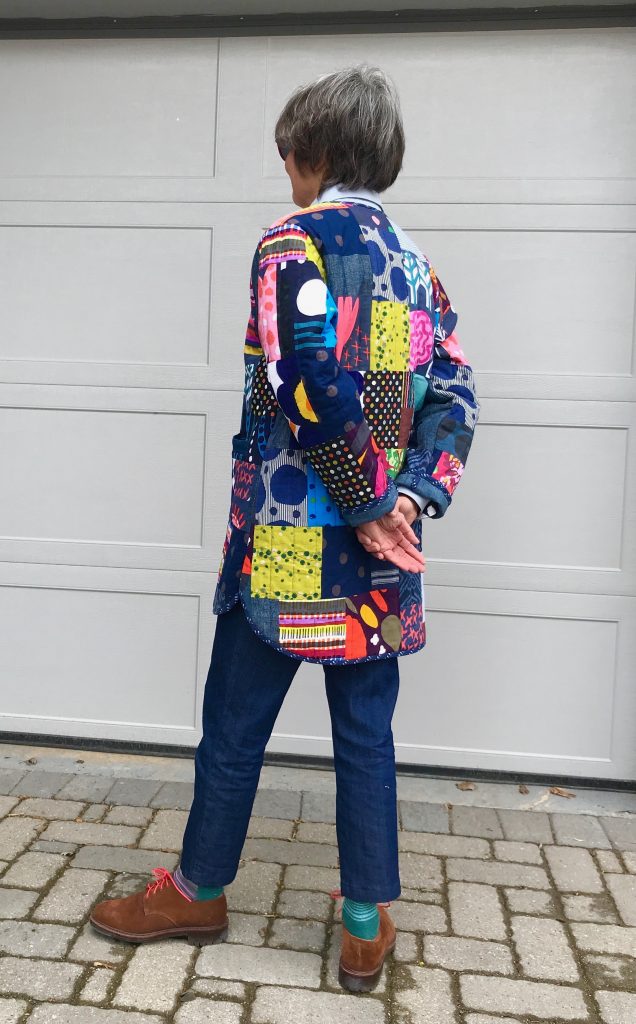 I made several adjustments to the size 8 pattern. I wanted a longer, bigger, warmer coat that could accommodate a sweater underneath. First of all, I lengthened the pattern by 5″. Then I raised the neckline by 1″, lowered the armscye by 1/2″, added 1/2″ to each side of the sleeve seam and the side seams. Then I made a muslin and found I needed to add more to the jacket seams at the armscye, tapering away to nothing around the pocket line. After making my Jasika Blazer, I a a convinced muslin-maker. You can do the math, but it's not until you try it on that you see how your calculations work.
I've also become a confirmed baster. I rely on basting not just for quilted garments, but for getting perfect collars and cuffs and every other precise sewing task. Sometimes I machine baste (adding sleeves) but mostly I do it by hand.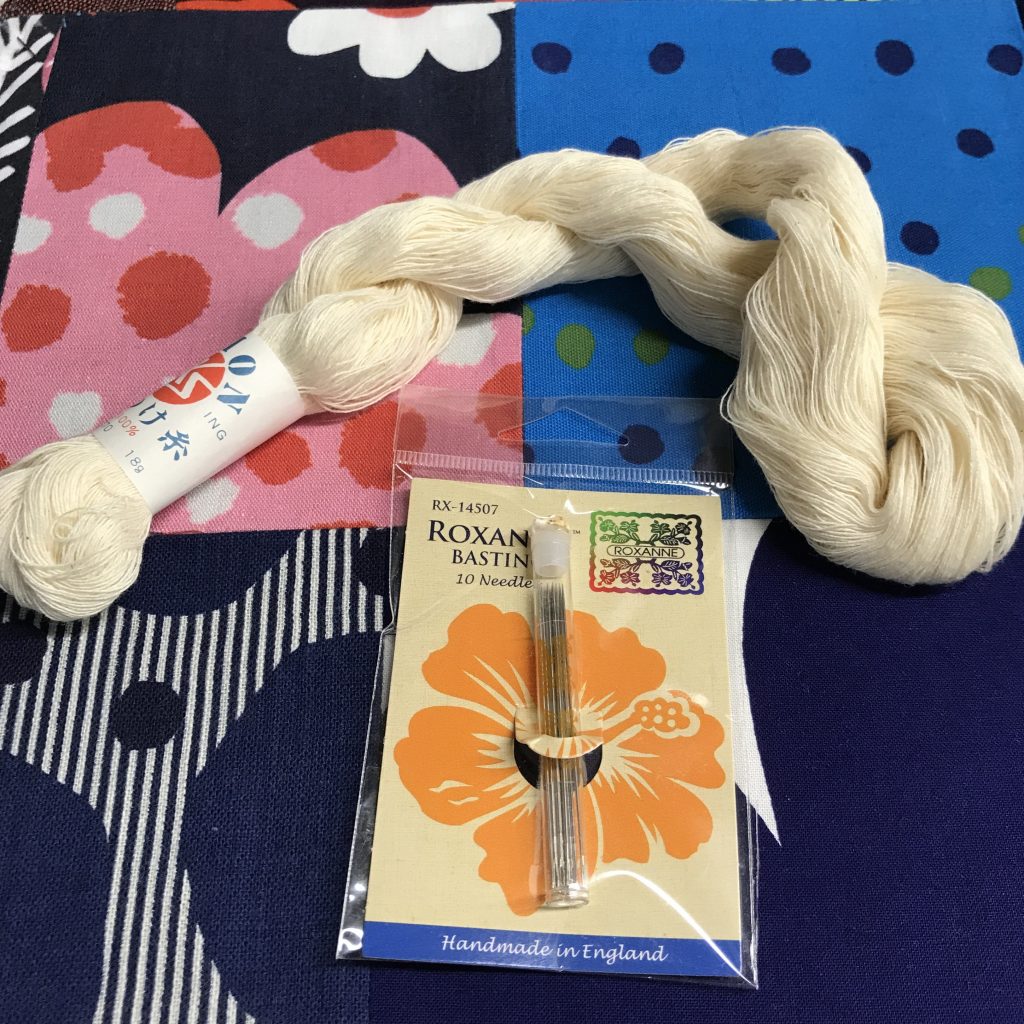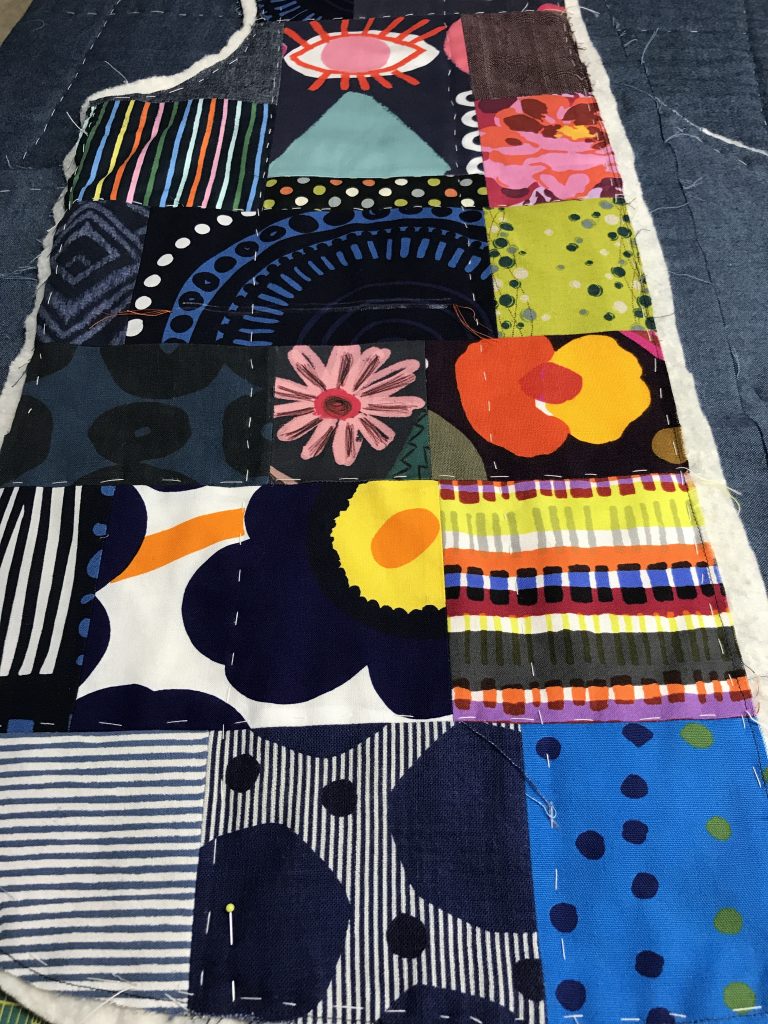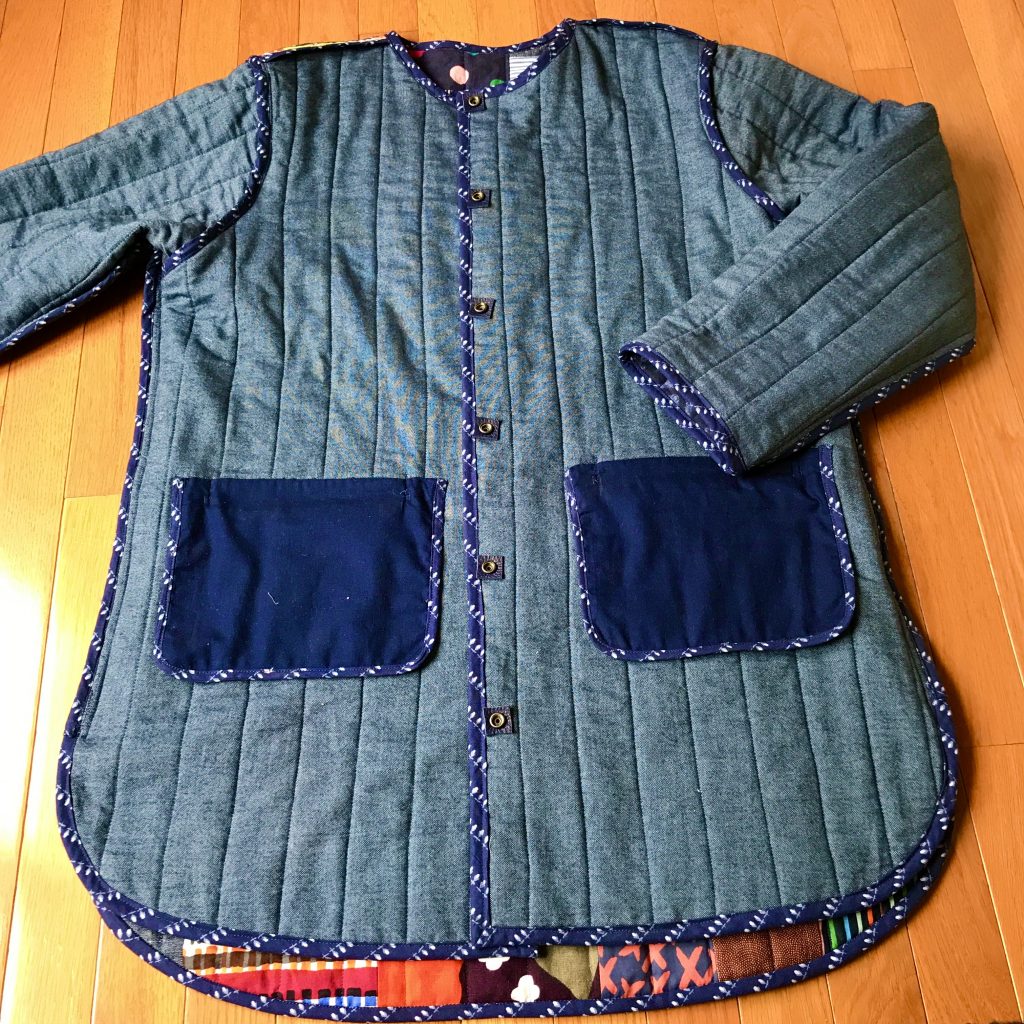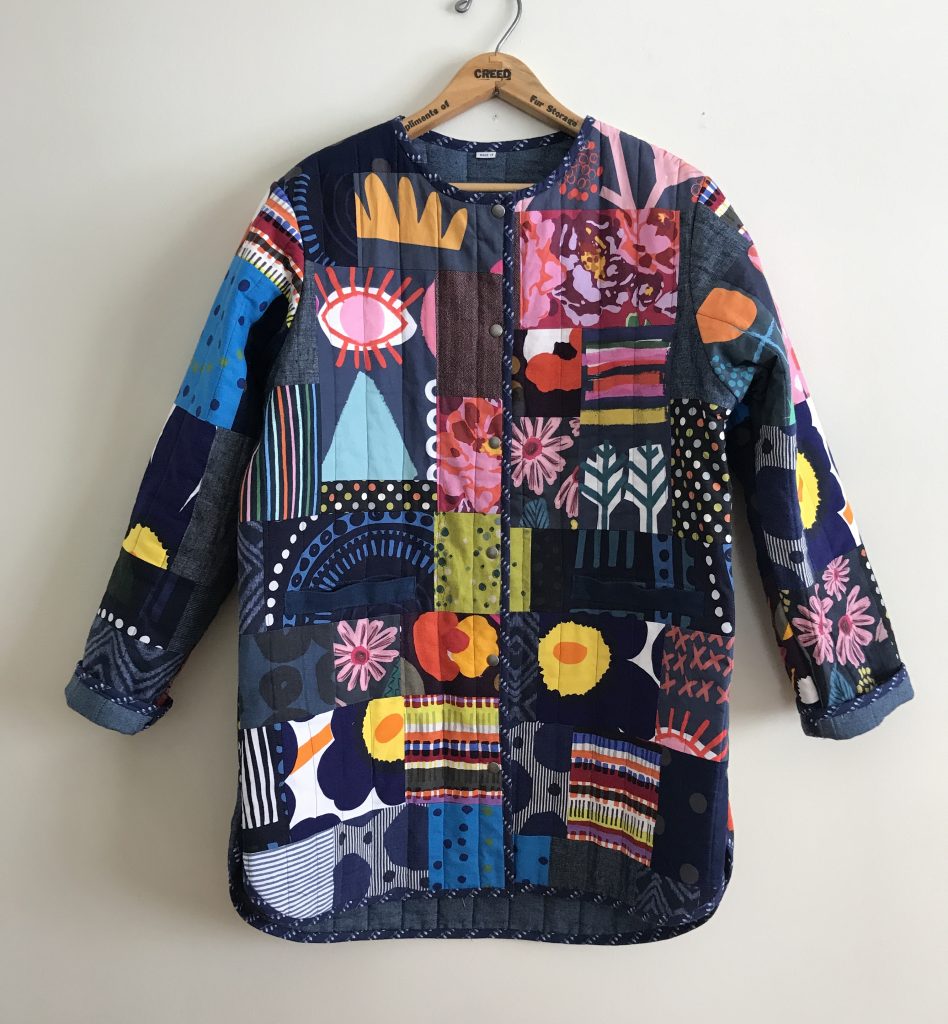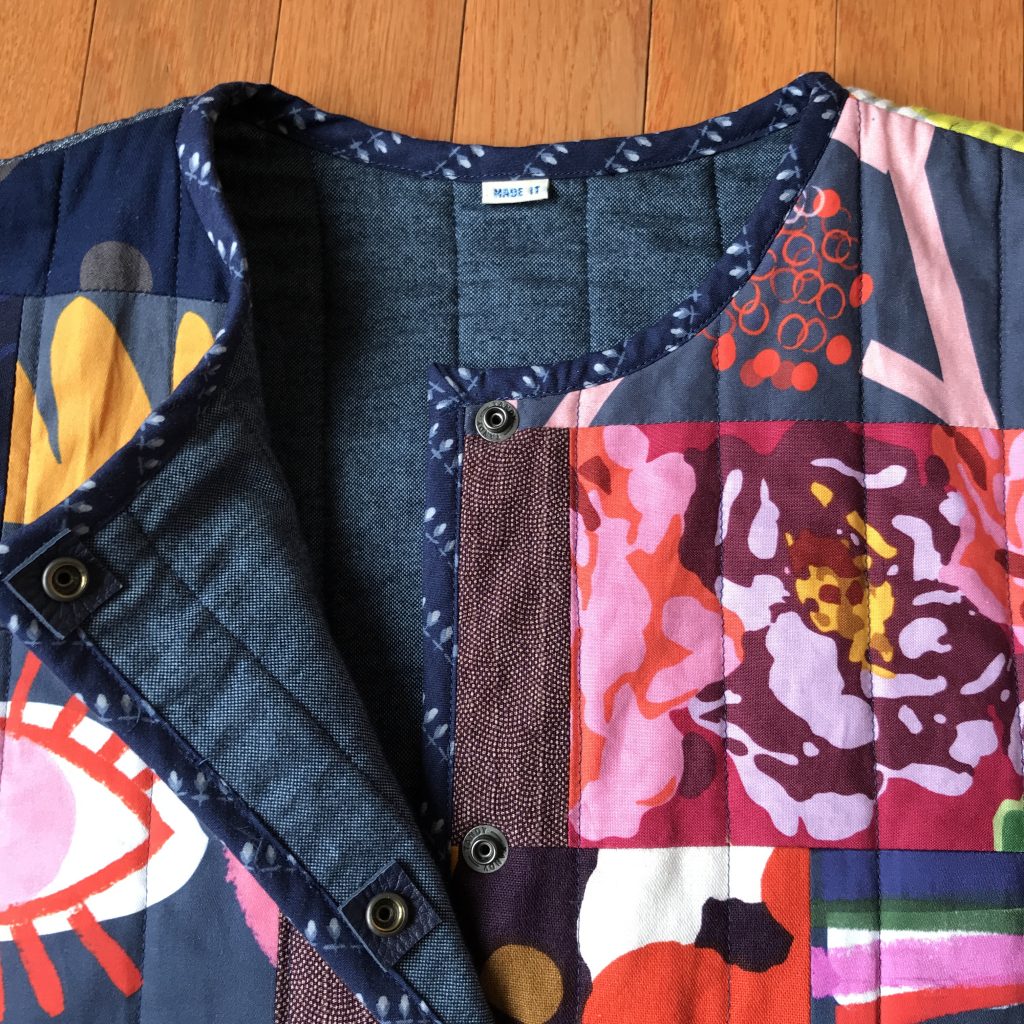 This Tamarack was so much fun to make. It is my first quilting experience but a walking foot with stitch guide made it so easy. I chose simple vertical lines because the fabrics were the story. I can tell you where they each came from, and in some cases who gave them to me. So it's a memory coat and a survival coat and one which I hope I wear for many years to come.