Verona's good luck bird, polished by many hands as they pass.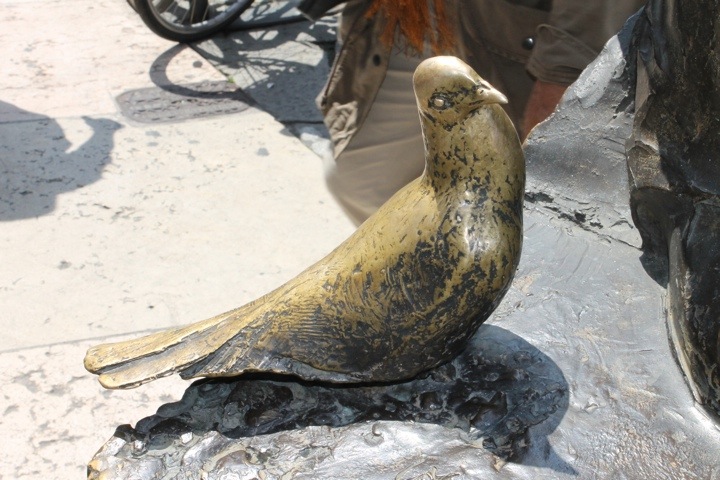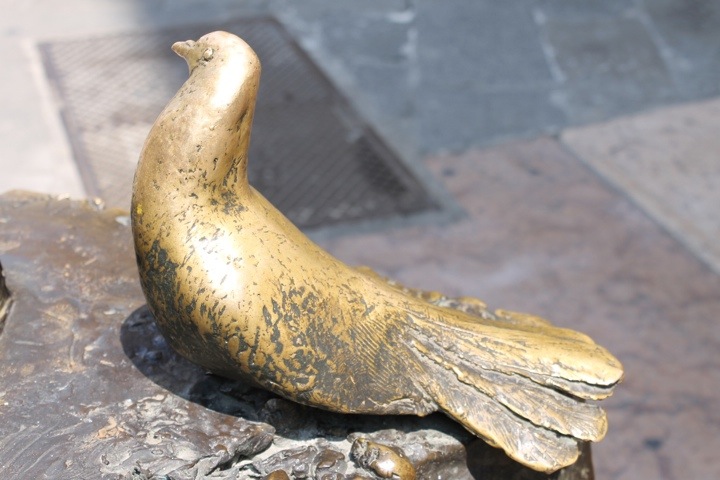 One last shot from Verona–someone else loves the graphic quality of Hundertwasser as much as I do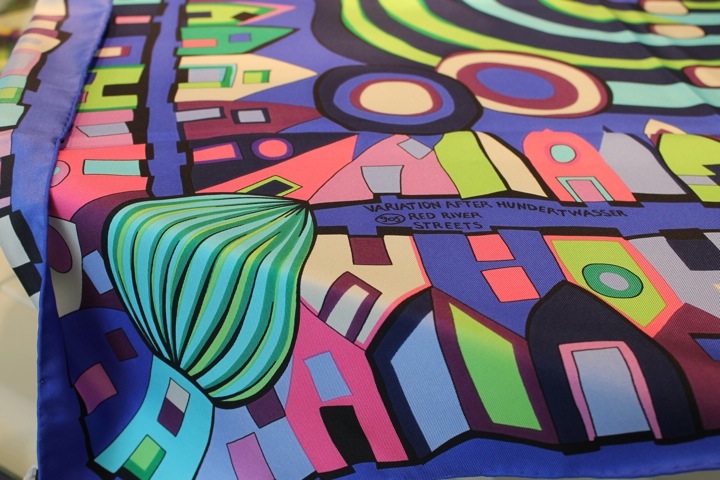 and now on our way…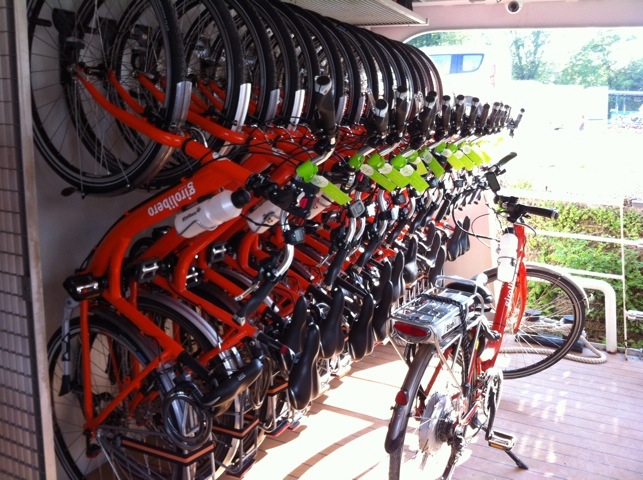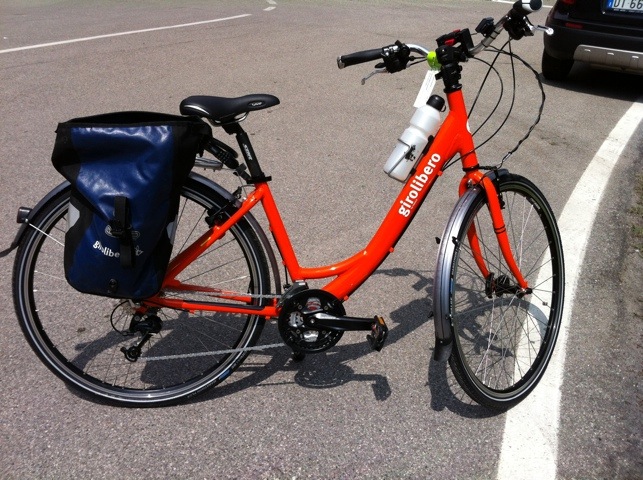 We have cycled 55 kilometers each of the last two days along canals and wooded trails stopping in small villages for latte macchiato. The damage from the recent earthquake was evident. These bells were removed from a crumpling church tower.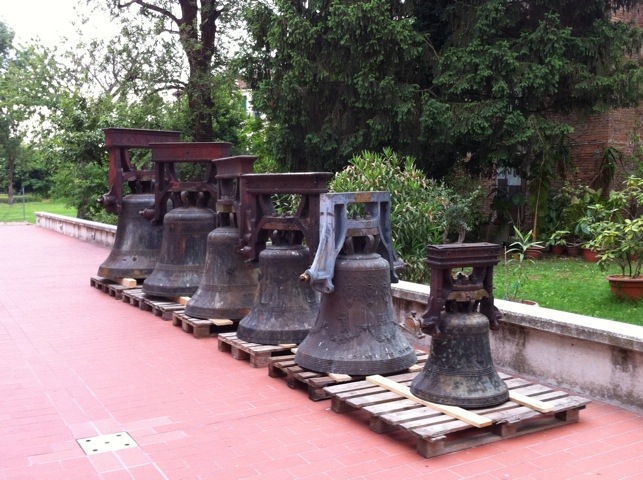 along the route…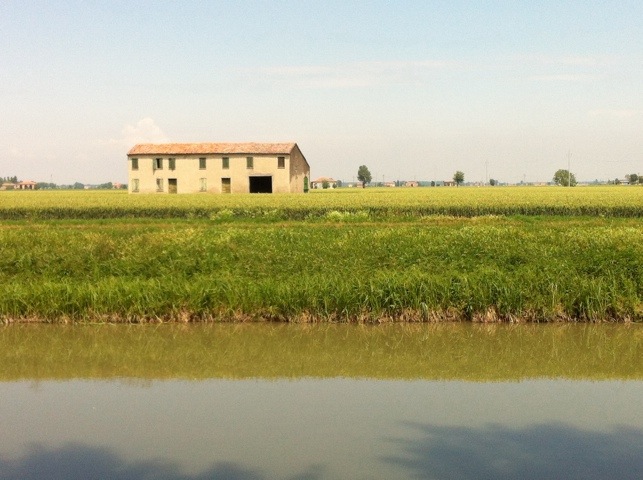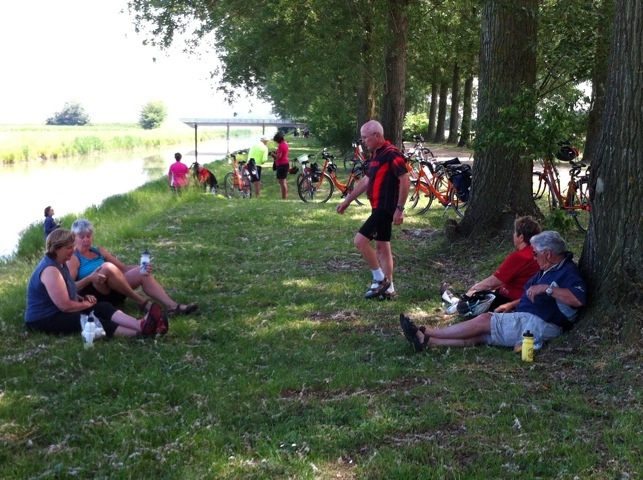 Ferrara…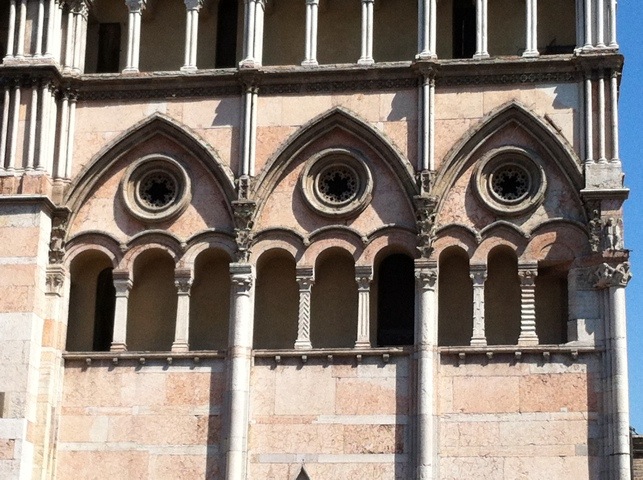 and finally back to the barge to enjoy the edge of a glorious day