I am home again after 2+ weeks in the south of Spain and France. We stayed for a week in Nerja, a small town right on the Mediterranean. We walked everywhere and every chance I had I tried to sketch the architecture, whether from a cafe, from the many marble benches or from our own terrace. It was warm and sunny the whole time we were in Spain–perfect sketching weather. Using Nerja as a base, we travelled out to see the marvellous Granada and Cordoba–but were also happy wandering through the market and the streets of Nerja.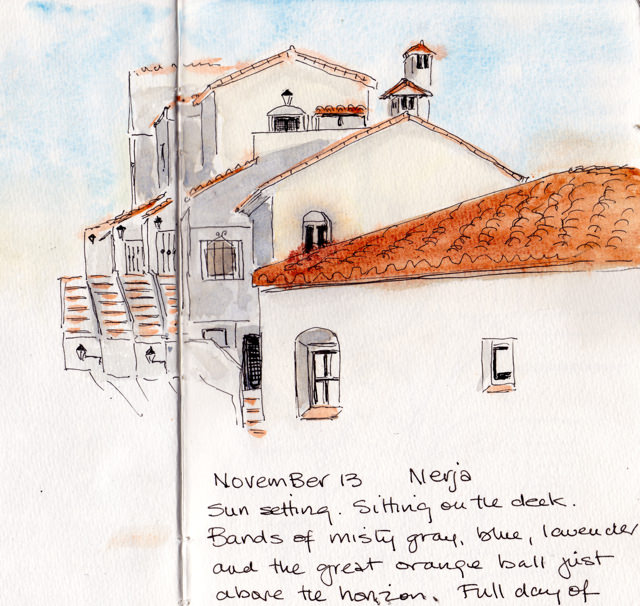 Pio Pio was a favourite spot to have a cafe or an omelet. Its playful frieze was just asking to be sketched.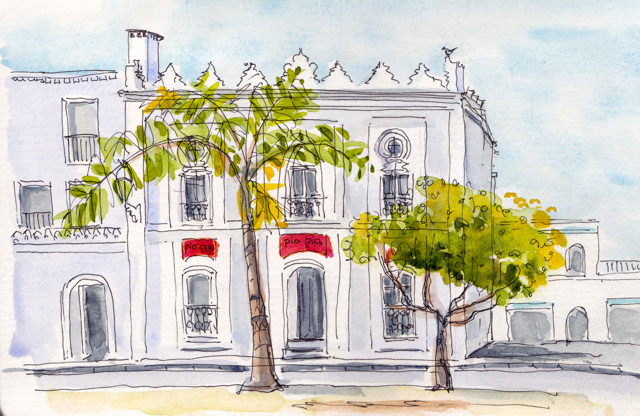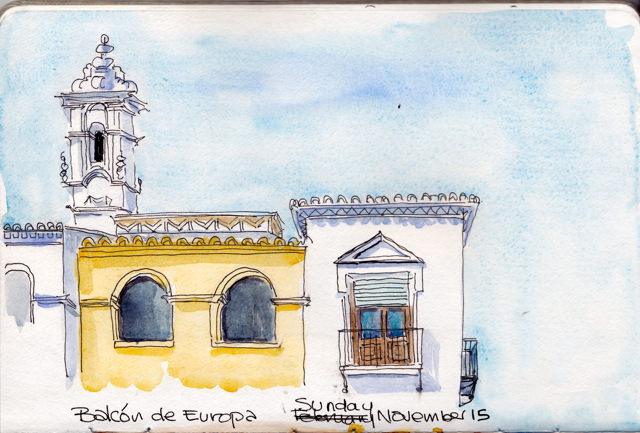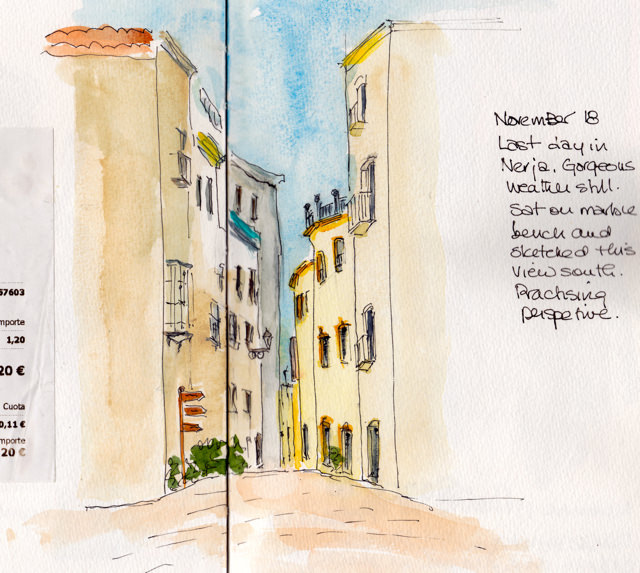 We also headed out on bus and train to Granada to see the Alhambra (magnificent) and to Cordoba to see the breathtaking ancient, mosque/cathedral with its endless rust and cream arches and walled garden full of orange trees. Again, so many amazing things to sketch and so little time. I loved the many shades of pink and yellow of the walls, and of course the red tiled roofs. Here are the sketches I finished, the first sitting in a cafe, the other three standing, leaning against a wall. I got the sketches done on site, but often added the paint later.