It's been a week since I arrived home from my sketching trip in the south of France. I am gradually scanning my sketches and finishing the half-done ones. Here is the last sketch I did, one of my favourite streets in Limoux, narrow and winding as they all are, but this one with its own arch. It's just off La Place de la Republique and on the way to the Vieux Pont, a well travelled route. I stood leaning against a wall and sketched the view, paint added later.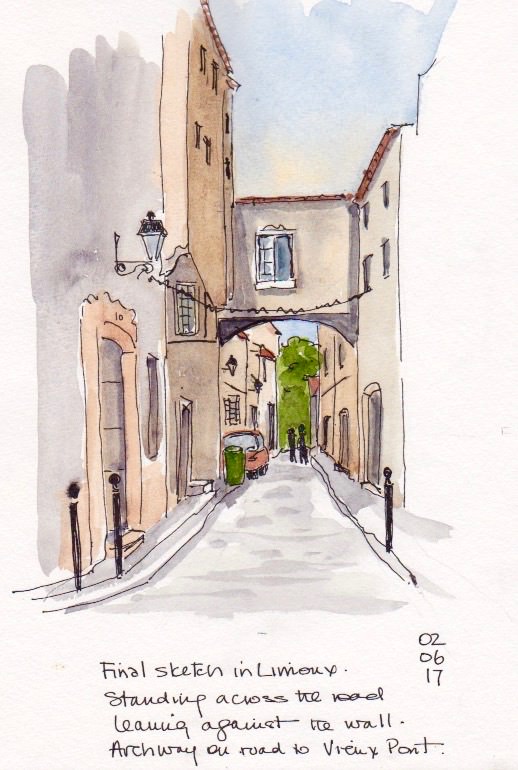 And here is the first sketch done the day after we arrived. Again a narrow, winding street but his time I had a bench to sit on. I was working on perspective the whole time I was there, so I hope you can see some improvement from this one to the top sketch. 🙂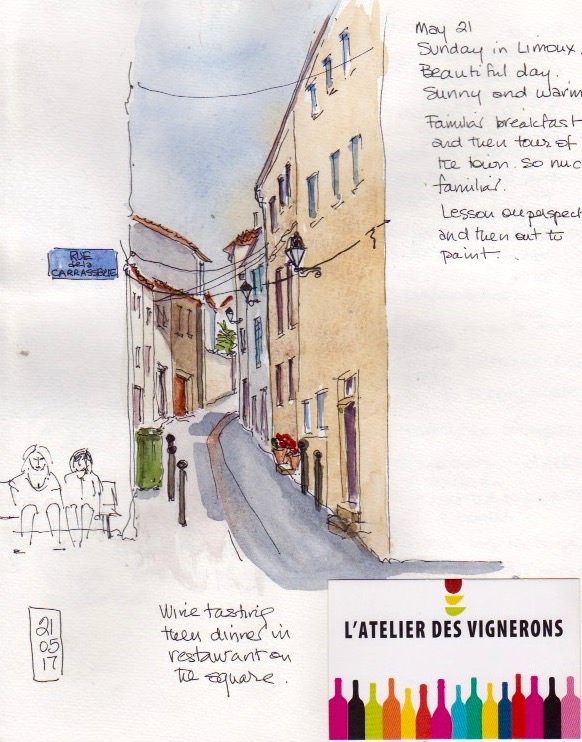 I find that it is the small sketches, done quickly as I am sharing a cafe table or leaning against a wall that are the most memorable. This one in La Caunette, a tiny village with a great outdoor café.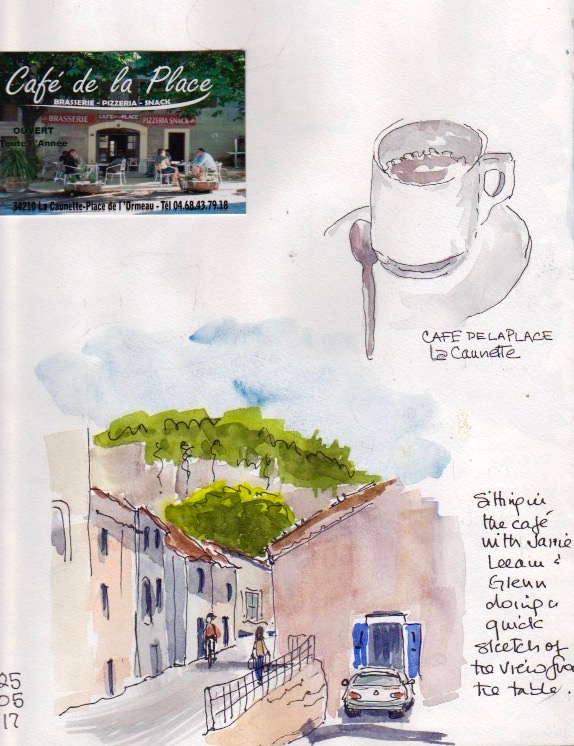 I loved this red door alongside the town square in Camon.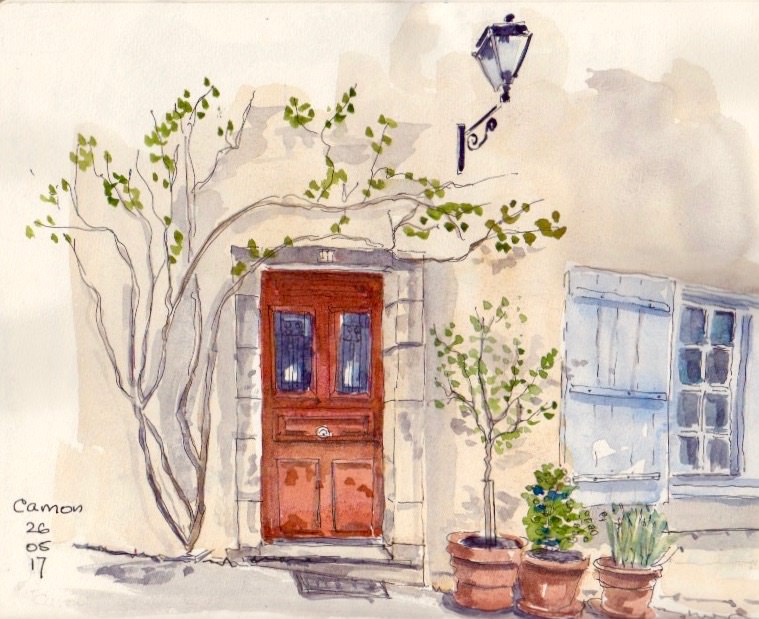 A finally the view from the hills above the town of Puivert.