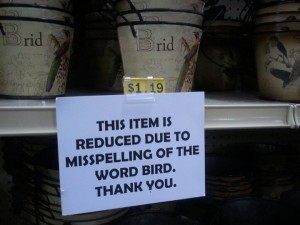 My son sent me this image, a double joke for me since I am so adamant about spelling and of course I have been 'putting birds on things' for years.  These days there are lots of jokes about birds on handmade items, including this which you have no doubt seen.  So, for the record, here are some much older bird images which have been in our house forever.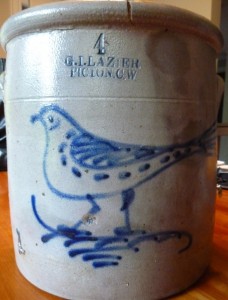 This bird was painted on the crock in Picton Canada West, pre-Confederation Ontario.  This was a pre-marriage gift from my husband, 35 years ago.  I have always loved the image of the jaunty robin, painted on with cobalt.
Here are the original labels which I used when I was weaving, again over 30 years ago.  They are beautiful woven labels which I still use for special items.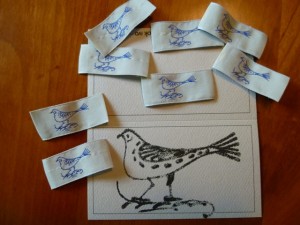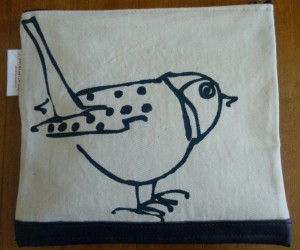 And I am still at it–putting birds on things.  It wasn't until I wrote this post that I realized how much my polka dot bird had been influenced by the lovely cobalt birds those women in Picton painted over 150 years ago.