Very early this morning, as I drove on a slushy, dark highway, I told myself the days are getting longer. We've turned the corner. Although it didn't feel like it this morning, from here on in I know we will have more daylight each day. This is a reason alone to celebrate, not to mention having the family together again.
Below are a few of our Christmas things. We love to get these apples every year from a nearby orchard. They say local and seasonal in the best way.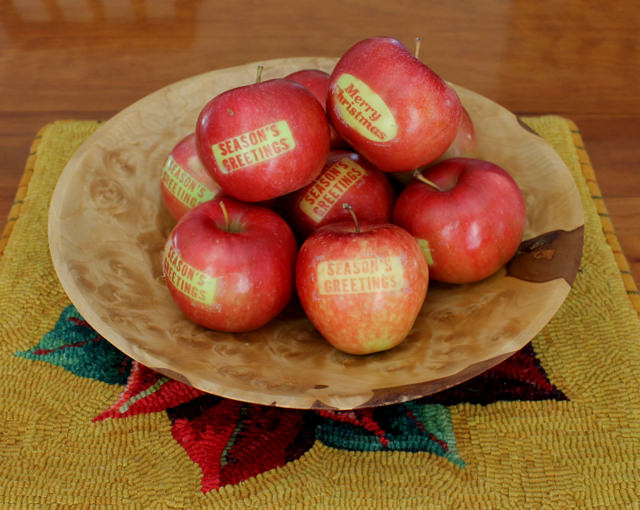 I don't think I've shared this adorable Santa hooked by my mother many years ago. Each year when I set him on the hall table, he makes me smile.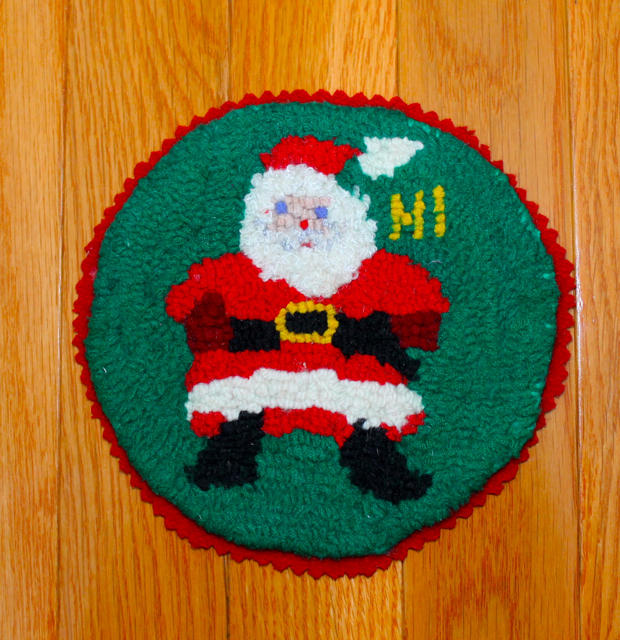 And here are a few of the Christmas cards I sent this year, pictured with my new favourite brush, a #10 Da Vinci sable.