Last weekend I bought a half-bushel of tomatoes from our local market. In three batches, I turned it into tomato butter. I have been making this delicious sweet and spicy preserve every fall for ever. I first learned the recipe when we lived in rural Hastings County and had our own tomatoes in the garden. I still use our neighbour's hand-written, tomato-spattered card for reference, even though I long ago memorized the simple list. The aroma, the hand-writing, the satisfying sound of the lids 'snapping' are all an essential part of September for us.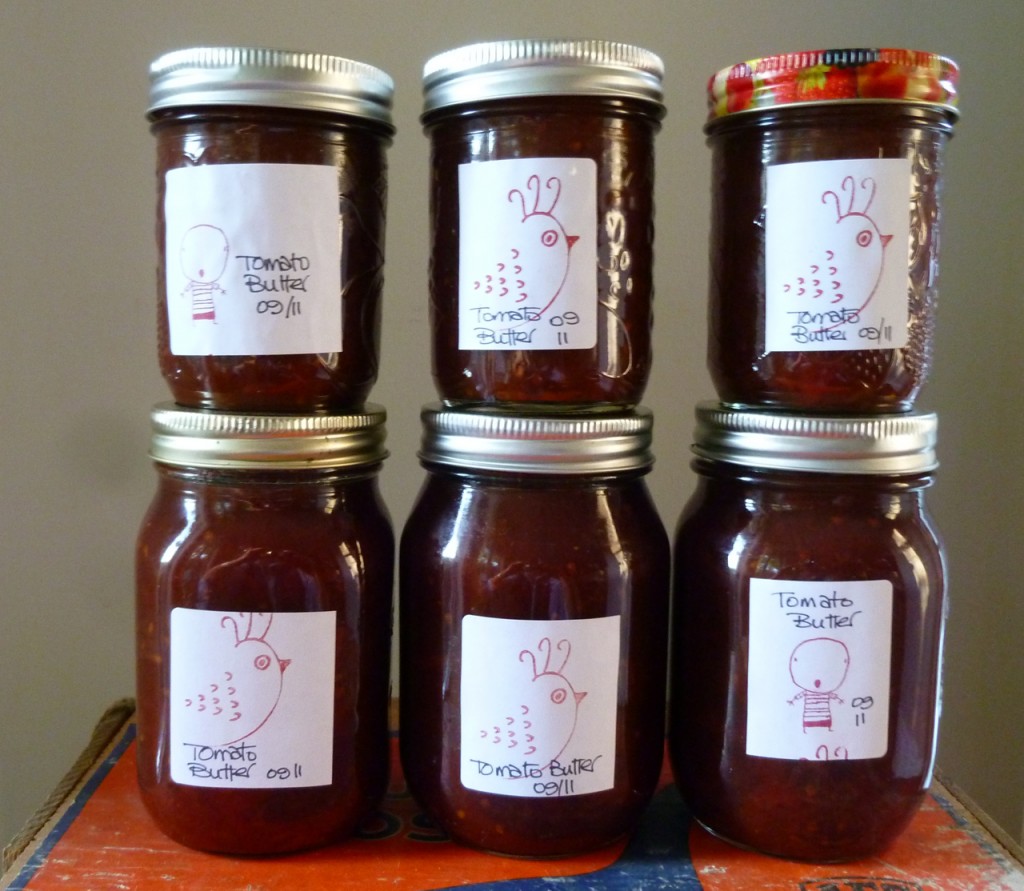 TOMATO BUTTER
10 lbs tomatoes, 2 cups cider vinegar, 5 cups brown sugar
3 T salt, 2 T cinnamon, 1 T allspice, 1 T cloves
Scald tomatoes, remove skins and chop. Add vinegar, salt, sugar and spices and boil for 3 hours or until the mixture is quite thick. Stir frequently to prevent burning. Seal in sterilized jars.