A while ago I found a pair of leather jeans in my favourite used clothing store. These are not just any leather jeans, but some that belonged to a large elegant man. The leather is excellent quality, made in Canada, and as you can see from the label, they are BIG!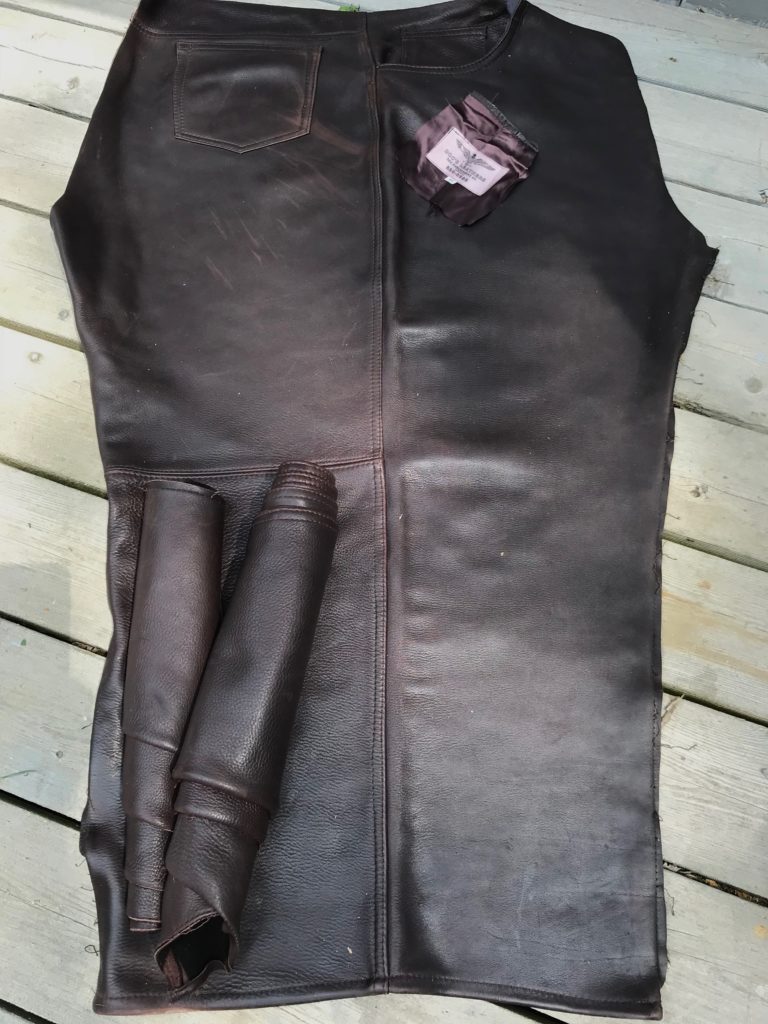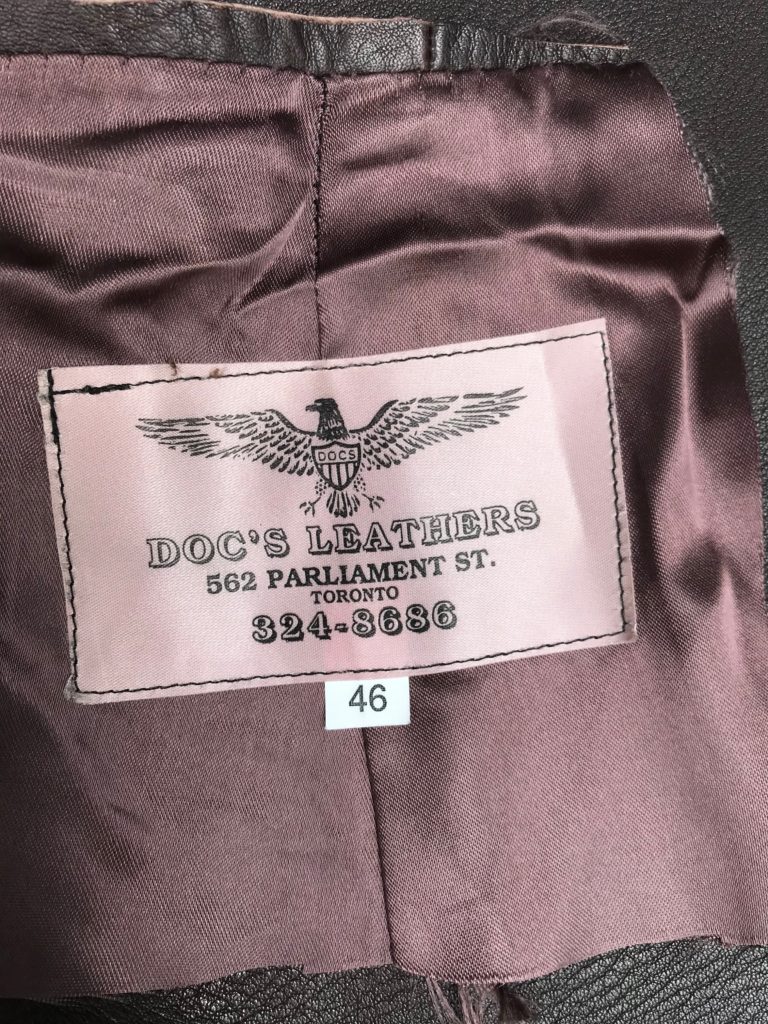 I managed to get two bags from the one pair. The first bag has a double exterior pocket and the second, one patch pocket. The adjustable cross-body straps came from another piece of leather but everything else is from the jeans. Both bags have a zippered pocket inside as well as a double slip pocket. They close with a heavy duty metal zipper and have matching hardware. Each bag is approximately 12.5″ x 12.5″ x 4.5″. These bags will carry all you need for everyday of for travel.
I love to use recycled leather, especially when it is of this quality. And the lining is a remnant from the Textile Museum sale, the pockets, upholstery samples. There is so much waste in the fashion business. How great to give these jeans a second and third life!